Conclusion of Santo Domingo La Cascada Water System Project – Mexico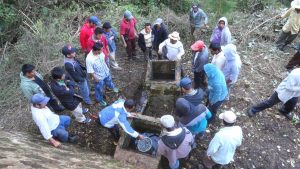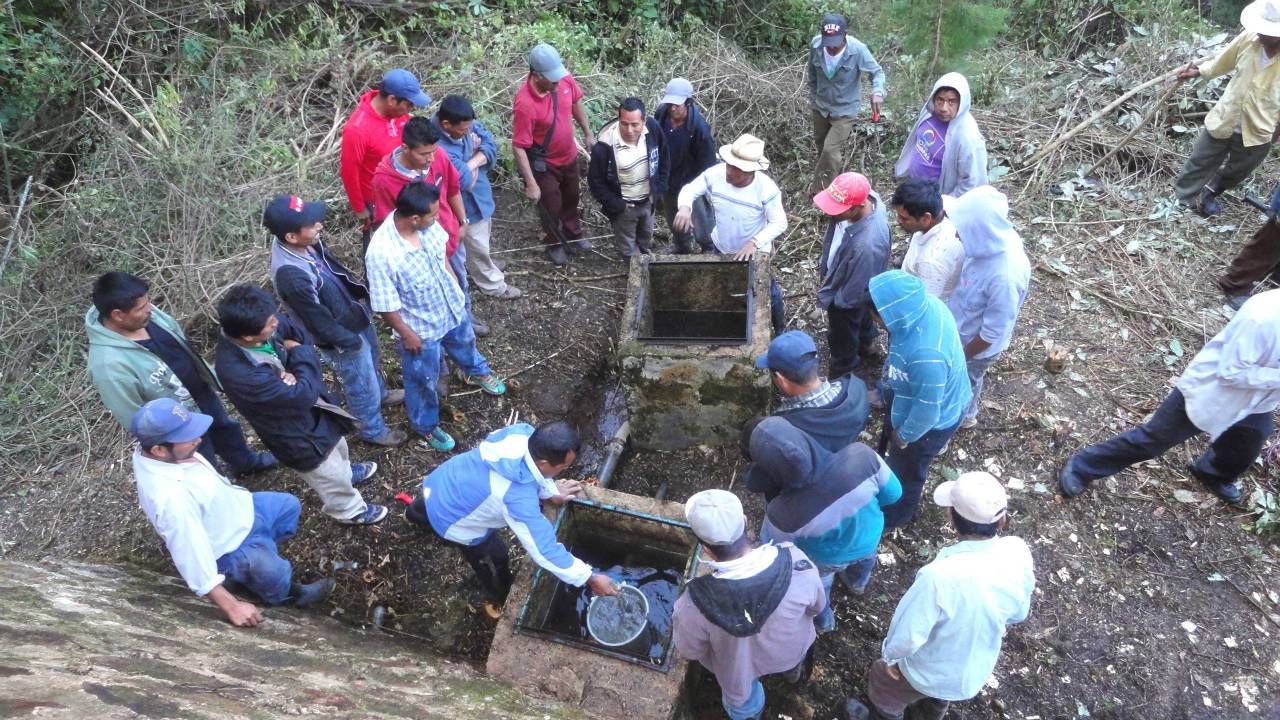 This project has been completed under the direction of Tamara Brennan, of the Sexto Sol Center. To read about the start of the project, CLICK HERE.
Tamara reports:
We are delighted to report that close to 2,000 people residing in Santa Domingo la Cascada and Ampliación now enjoy the benefits of having water piped directly into their homes. The project to replace water hose lost 10 years ago in Hurricane Stan was successfully completed in March 2016.

We waited for 4 hours for the hose to be delivered. It was midnight with freezing wind blowing when it was loaded into trucks. In typical Mexican fashion — they hung as many rolls off the back as gravity would allow.

The men from the two communities worked in crews to carry the very heavy rolls of 2-inch polyduct hose up extremely steep terrain. Over several weeks of such work, they managed to build a small catchment dam at the source and lay down the hose to successfully bring the water from the catchment tank, over 6 kilometers away.

Given the difficult topography, the men are taking one day a week to work together to bury the hose in order to protect it. Once buried, the line will serve the communities for decades into the future.

A small celebration was held on April 5th to express gratitude to the Sexto Sol Center and Water Charity for this important project. People say that their lives have been significantly improved.
We are grateful to Tamara for completing yet another important project, which is now providing an ample supply of safe water to 2,000 people.