Conclusion of the El Horizonte y Los Cocos Water Project – Mexico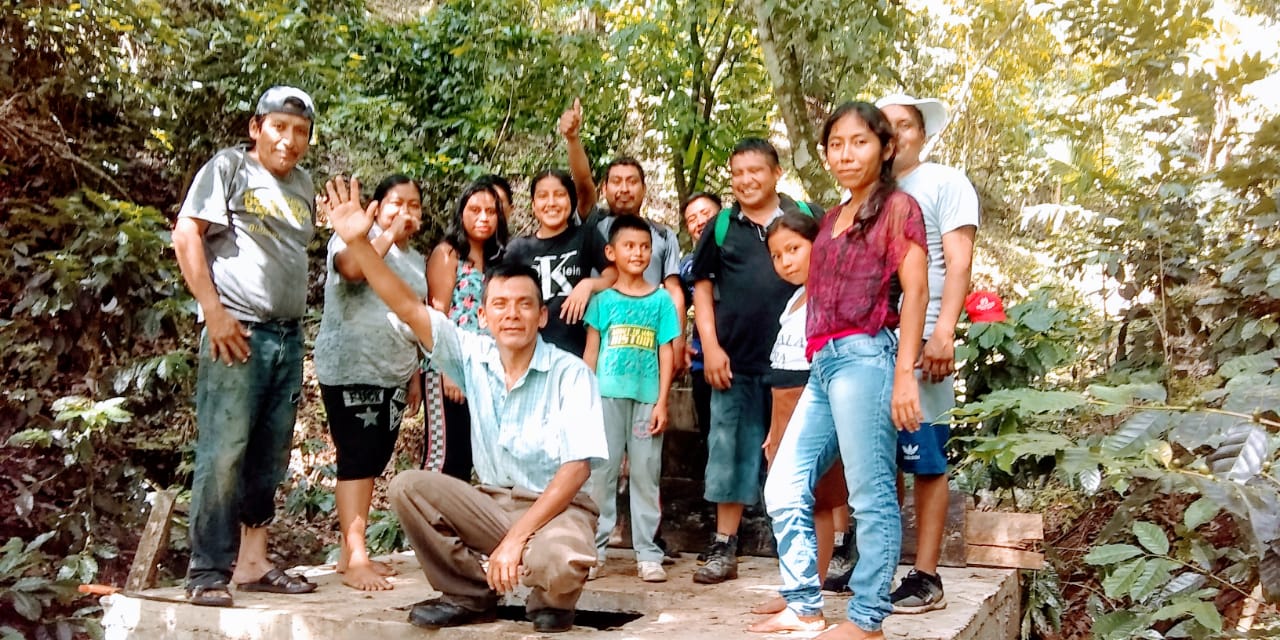 Final Report
This project has been completed.  You can read about the start of the project HERE.
The people living in El Horizonte and Los Cocos are absolutely delighted that going forward, after decades of hardship, they can now rely on having water on tap for the first time since the hurricanes in 1998. They say that there are no adequate words to express their relief and gratitude.
The project was originally requested by the leaders of El Horizonte only. However, at the time of making their request, they indicated that it was all but certain that once the people in Los Cocos saw the materials arriving to the area that they would want to be part of the project as well. People have been given unfulfilled promises over and over by political candidates seeking their vote. It is not easy for them to trust after so much deception. So with that in mind, the leaders of El Horizonte suggested that we plan the project to include them as well. As expected the families from Los Cocos did join the project by helping with all the work. Now they too are enjoying the benefits of the completed water system.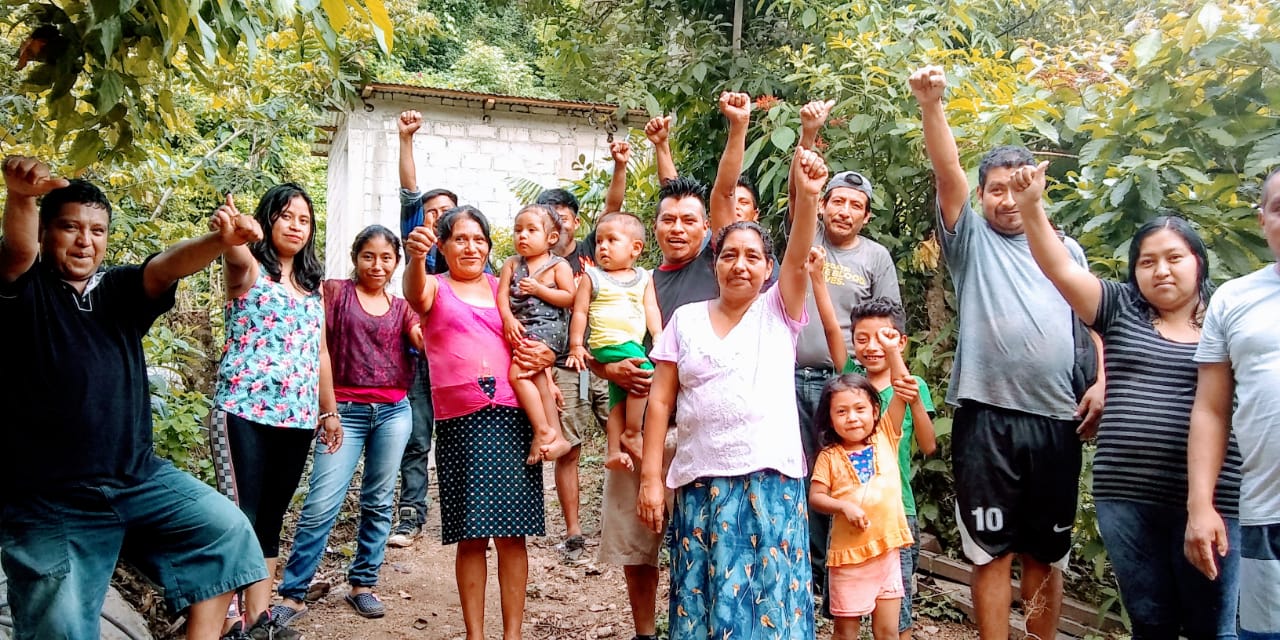 The work began with building a dam on the creek using rock and sand from the area. With so many men working together, they finished the structure quickly. Then the hard effort of laying down 4 kilometers of heavy hose began. This was challenging given the terrain, the dense tropical vegetation, and the seasonal torrential rains. When that work was completed, they began to build their distribution tank. Finally each family connected their own hose to the tank to direct the water to their individual compounds.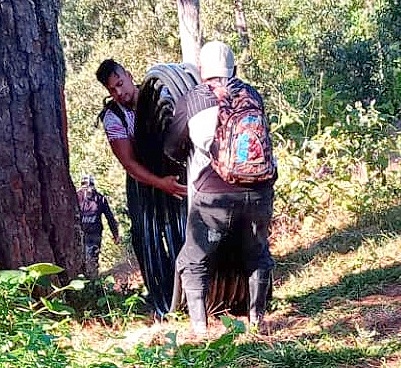 The work is now complete and the project should serve them well into the future. The water committee will oversee any work necessary to upkeep the system and will also ensure that the water is used wisely so that all can have their needs met. To their good fortune, the creek they use is the drainage for a vast underground system so even though the Sierra is experiencing a drought, the water will continue to flow all year.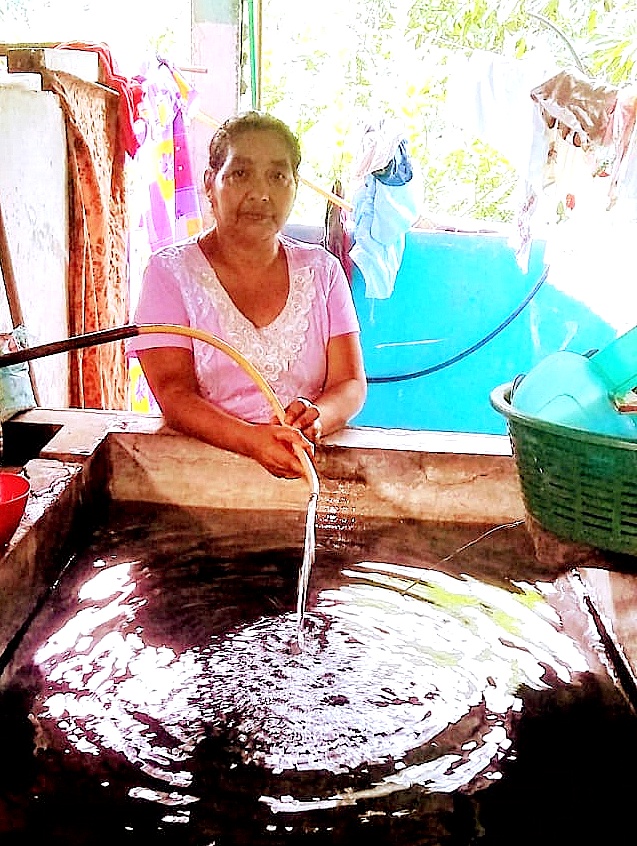 The women especially send their thanks to all who participated in making this improvement possible. A small commission of the leaders of the water committee came to our office to advise us that they are planning a celebration to commemorate this significant improvement in their quality of life. They said they wish that it were possible for the "hermanos" (brothers and sisters) from Water Charity, and the kind people who sponsored the project to attend so they could shake their hands.
On behalf of the 48 families who are now enjoying access to water, we extend our sincere thanks.
We are grateful to Michael and Carla Boyle of Foster, WV for having provided the funding for this project!