Conclusion of Niquivil Water Project – Mexico
This project has been completed under the direction of Tamara Brennan, Ph.D. To read about the beginning of the project, CLICK HERE.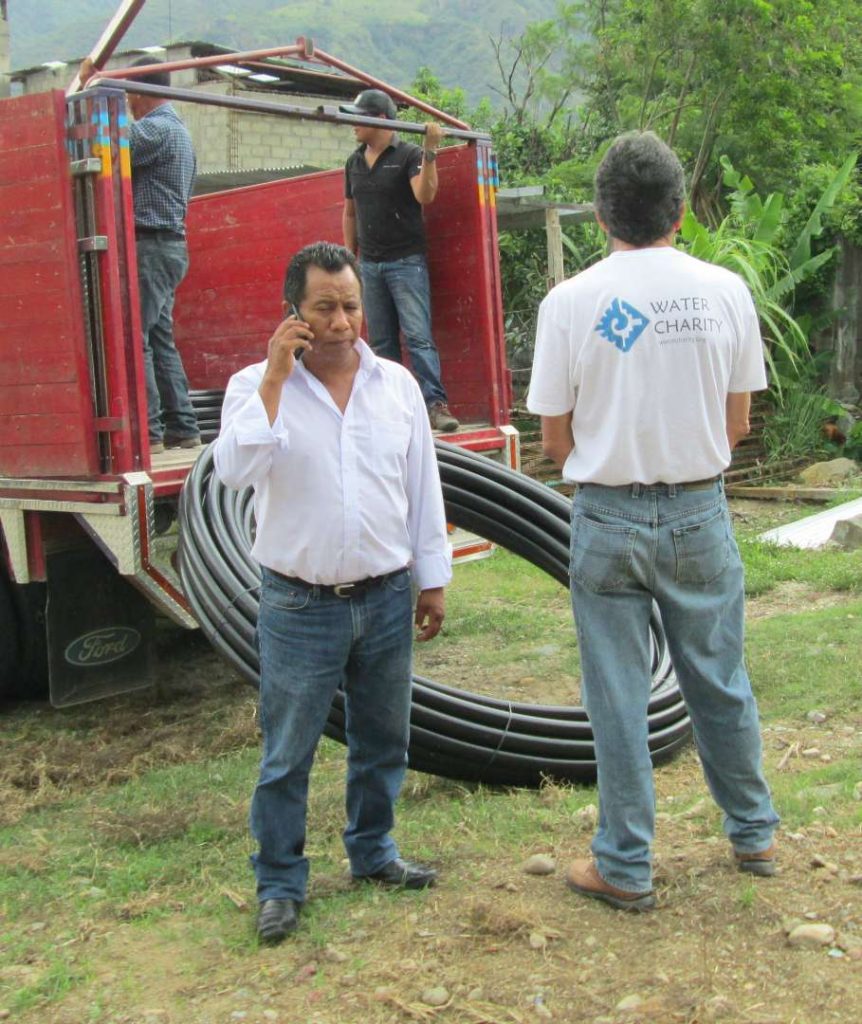 The project was to provide an ample supply of safe water to Niquivil by running tubing from the water source to a holding tank and then down to the community.
A summary of Tamara's report is as follows:
Water has finally come to the residents of the high elevation town Niquivil, Chiapas, Mexico and with it life has become significantly easier for the people.

The Sexto Sol Center delivered 3.4 kilometers of heavy duty 2 inch water hose, all made from recycled plastic. One hundred men from the community worked together from dawn to dusk for three days to lay down the water line, burying it underground to protect it from the elements and from vandals.

The residents reported that it was hard work but also a celebration since they were grateful to have received this important assistance from Water Charity and the Sexto Sol Center.
Water Charity and the National Peace Corps Association extend their gratitude to Tamara and the Sexto Sol team for completing this important project.