Conclusion of Loma Bonita Water Project – Mexico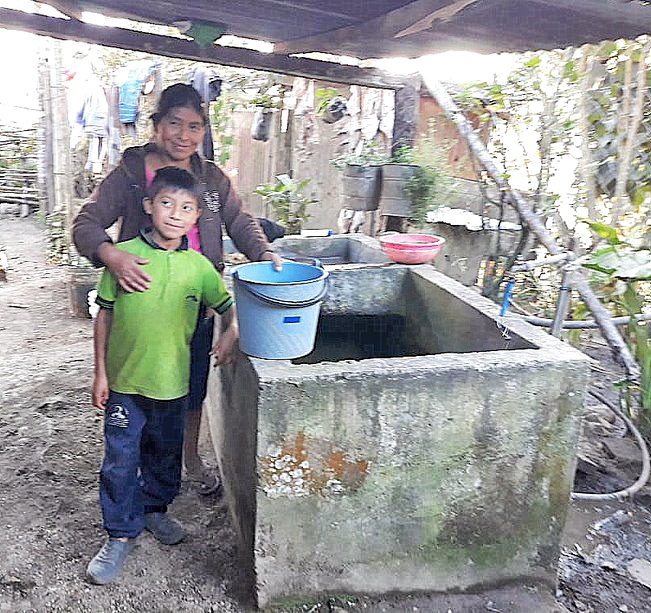 The families living in Loma Bonita are absolutely delighted that running water is finally coming to every home.  Loma Bonita is a place where the poverty is severe. Some of the families live in precarious structures that do not afford much protection from the fog and cold in the winter. They would not have been able to cover the cost of expanding their water system without the support of this project. The hardship from not having adequate access to water has ended for them. Now they enjoy the peace of mind that having water on tap brings. 
Originally, the community had only asked for support in the form of the hose that would allow them to expand their woefully inadequate system. But it was obvious that in order to build a functioning system, there would need to be a formal way to collect the water for distribution given the terrain and the locations of the homes.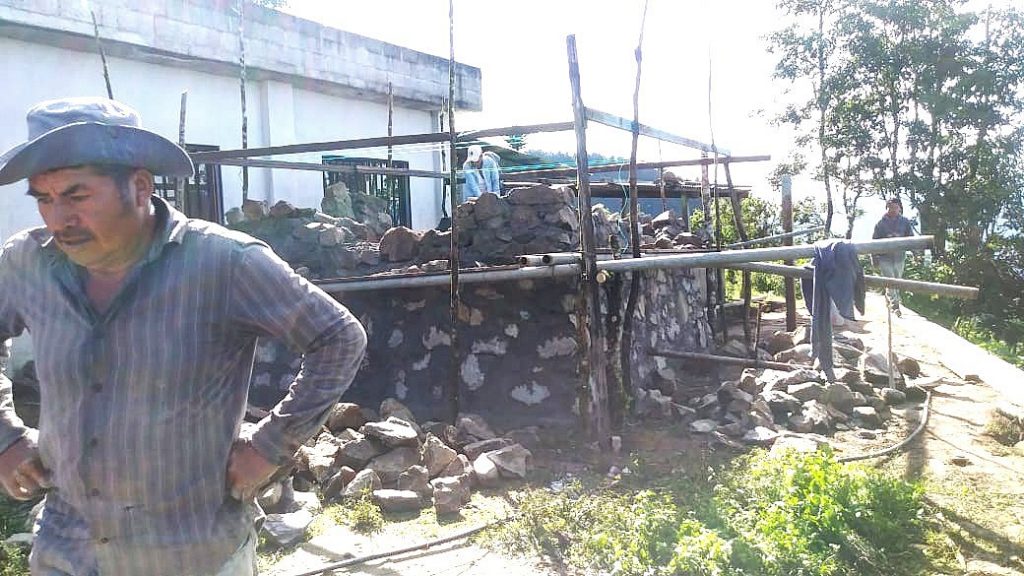 When the men built the new catchment dam and then installed the new water line, they still believed that further work was not necessary. But as expected, the pressure was too much for the system. They agreed to revisit our ideas of how to store the water to better facilitate the distribution and protect the hose.    
After a productive brainstorming session with the water committee, we revised the original plan proposed by Sexto Sol. We arrived at a new plan to build a stone and concrete tank on the ridge that would allow gravity to bring the water to the homes below. Indeed, the water pressure is more than enough to make this system viable. So while this project went through a couple of iterations, the final result is a sustainable system that will serve the families for decades into the future.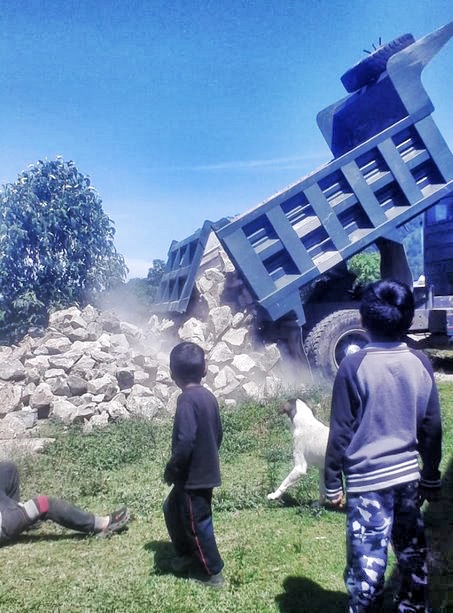 It should be noted that Loma Bonita is one of the more impoverished communities that we have served to date.  For that reason, it is especially gratifying that we could solve their lack of water in this responsive way. A celebration was held with tamales and barbeque to mark the significant improvement in the quality of life for all in Loma Bonita.   
On behalf of the families in Loma Bonita, we send their sincere thanks to Water Charity and those whose financial support made this significant improvement in their quality of life possible.
This project has been completed with the generous contribution of Michael and Carla Boyle of Foster, WV. To read about the start of the project, CLICK HERE.