Conclusion of Esperanza Water System Project – Guatemala
This project has been completed under the direction of Tamara Brennan, Ph.D., Executive Director of The Sexto Sol Center for Community Action. To read about the conclusion of the project, CLICK HERE.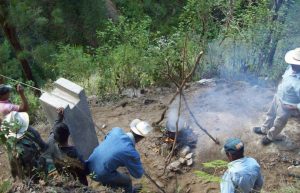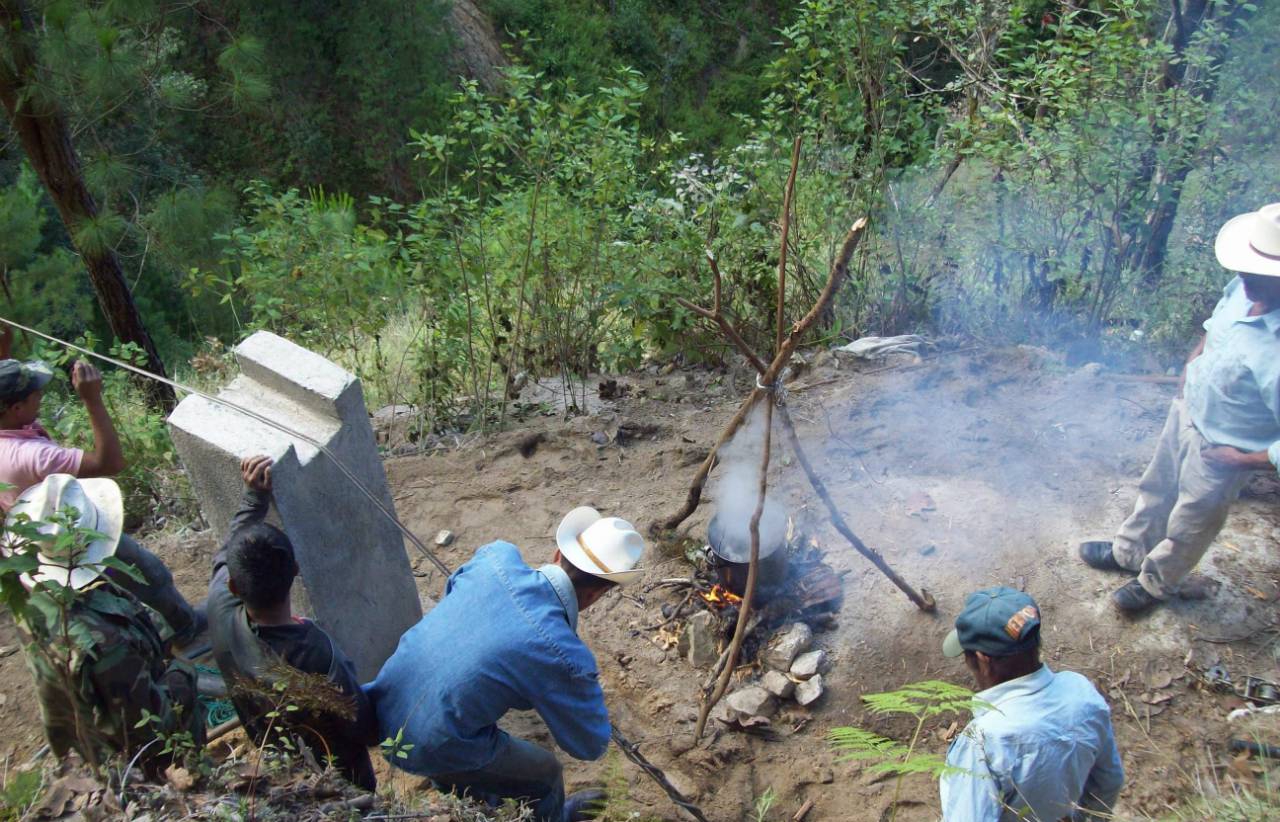 Tamara reports:
We are pleased to report that water is now flowing to the homes of 1,719 people! The water now comes from three sources deep in the mountains as planned.

This project required a lot of ingenuity to solve the technical challenges caused by the very steep terrain. Fortunately, the work was carried out during the dry season, but nonetheless, the sandy soils made transporting the materials difficult. It required teamwork and patience to carry the extremely heavy rolls of hose through the mountains to relocate sections of the line that had been vulnerable to landslides, that were in terrible repair following Hurricane Stan, or simply had deteriorated over the years. Sections of vulnerable and fragile PVC pipes have been replaced with a sturdy hose.

The men were able to develop a technique to make the ends of the heavy hose pliable using fire and boiling water. They replaced our completely repaired several "rompedora", concrete tanks along the 19-kilometer water line which serve to reduce the intense pressure where the water descends a steep section. The biggest challenge they faced was finding a way to make a hose traverse a very steep canyon. After trial and error, the hose was successfully installed.

The Comite de Agua Potable sends its heartfelt gratitude to Water Charity and to Michael and Carla Boyle, the generous sponsors of this project, for understanding their needs and helping them to meet it.
We are grateful to Tamara, and to Francisco Barrios, for their outstanding work in completing this project, the seventh in the extremely successful Sierra Madre Water Program.