Esperanza Water System Project – Guatemala
This project is made possible through the partnership of Water Charity and the National Peace Corps Association.

Location
Esperanza, Guatemala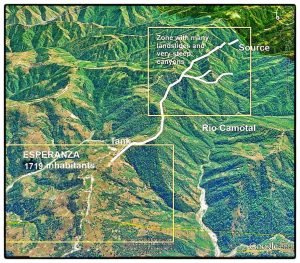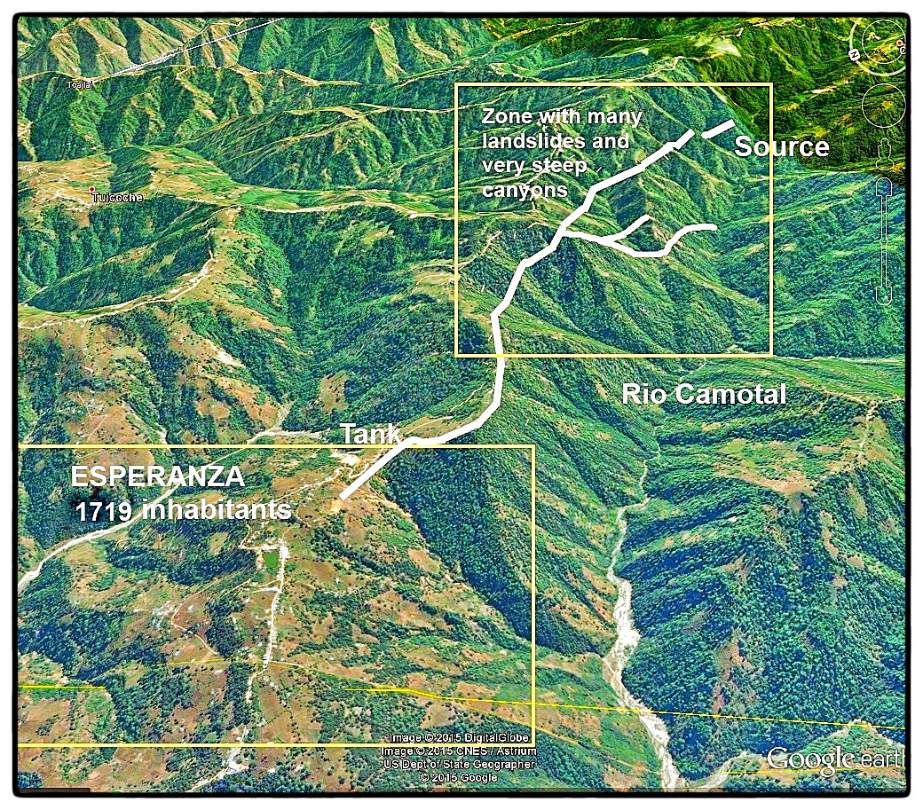 Community Description
Esperanza is a settlement located on the Guatemala side of the border in the Sierra Madre region of Central America. Over 15 years ago, the community joined together to create a water system to provide water for their homes.  The project was very ambitious and they had to overcome many logistical challenges given the steep terrain and long-distance to reliable streams.   At that time they managed the difficult task by working together patiently until they succeeded in creating a water line 19 kilometers long.
The water comes from three different rivers with some pretty ingenious solutions having been made on the spot in order to get the fragile PVC pipe across ravines and over rugged cliffs.  Two nearby communities in Mexico, Barrio Veracruz, and Bacantón Altamirano, both in Municipio de Mazapa, also receive their water from this system.
It is a very rugged area with vast amounts of sandy soil that does not hold up in the torrential seasonal rains.  Landslides are common.  Earthquakes are frequent and can be very strong as well.
The people living in these communities are "campesinos", peasant farmers, who make their living by growing corn, beans, and vegetables for their own use. As is typical in this region, a few people have storefronts in their homes where they sell products to their neighbors but few people have paying jobs. Many people grow vegetables that they sell at the local markets in Motozintla or Tacana.
Most homes are made of adobe with corrugated metal roofs. Young people look to the possibility of immigrating to the United States to find work as their only way to improve the quality of life for their families, earn enough to make it possible to build a cinder block house or buy a used truck that would give them better options to create work for themselves.
Problem Addressed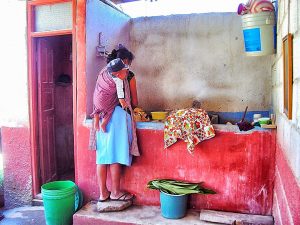 In 2005, Hurricane Stan, a catastrophic event in Central America, caused a great deal of damage to the water system they have not been able to repair to date. The landslides from the heavy flooding broke sections of pipe that no longer can be patched to keep them working.
The hurricane caused heavy damage to the many cement tanks that were originally built to slow down the force of the water as it rushes downslope.  The lack of water is a great hardship to the families, especially since it is very far to walk if they were to try to carry water by the bucket for domestic use.
Work teams currently have to go along the 19 km every couple of days to figure out where the latest problem has caused the water to stop arriving at the homes. They replace broken PVC pipe and upgrade the catchment dams and other structures that have cracked and are no longer working well.
Project Description
This project is to build a new water system for Esperanza. The system will consist of an improved catchment system to capture the water at the source, a storage tank above the community, and a system of the durable hose. The hose, which has a 20+ year life span, is flexible and conforms to the contours of the rugged terrain.
The project will consist of the men first working together to transport the materials from the road to where they will be needed. That will be a challenge given how large the rolls of hose are and that there is only a walking path that takes them over very rugged terrain. They will need to carry the cement by hand as well.
Once these materials are in place, the next phase will be to replace damaged PVC with the polyduct hose. In many places it will require the teams to pull the heavy hose across canyons and to secure it on cement posts was necessary. Then they will build new tanks and registers to replace those damaged by Hurricane Stan. These structures will be built with a larger amount of cement than usual so that they will withstand any future severe weather events or earthquakes.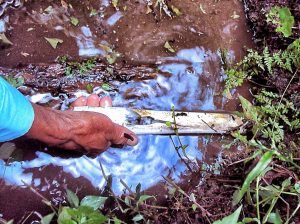 Project Impact
1,716 people will benefit from the project
Project Director
Tamara Brennan, Ph.D.
Monitoring and Maintenance
The people of the community, and their new water board, will be responsible for the care and maintenance of the new water system.
Sexto Sol will return to the village on occasion to check up on the project and its continued sustainability. The villagers will also be able to contact Water Charity and Sexto Sol, in case they require additional assistance.
Comments
A work team is a group of people who are exemplary in their commitment to working together for the common good of all of the families that belong to their water association.
This project is part of the ongoing Sierra Madre Water Program, a comprehensive effort to improve water access in the underserved and impoverished Sierra Madre de Chiapas region of Mexico, spanning the border with Guatemala. These projects are designed and implemented by Water Charity and local NGO the Sexto Sol Center for community development. This is the sixth project directed by Sexto Sol.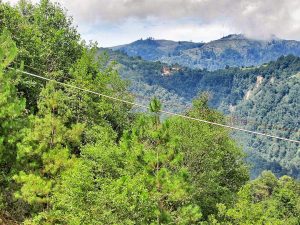 As part of the project, The Sexto Sol Center will work with the women to give them new ways to economize the use of water. This will include establishing ways to use greywater to avoid the contamination that usually happens when they simply let used water pool on the ground. They will be taught about how to use greywater for watering family gardens. If all goes well, the families will also be provided with fruit trees that will be watered with greywater. There will also be information provided on how to keep the water clean and safe for domestic use.
Dollar Amount of Project
$5,800
Donations Collected to Date
$5,800
Dollar Amount Needed
$0.00 – This project has been fully funded through the generosity of Michael and Carla Boyle of Nelsonville, OH, USA.
Donations over the project amount will be used for future projects in Mexico.

This project has been completed. To read about the conclusion, CLICK HERE.