Conclusion Of Barrio Tierra Linda Water Project – Mexico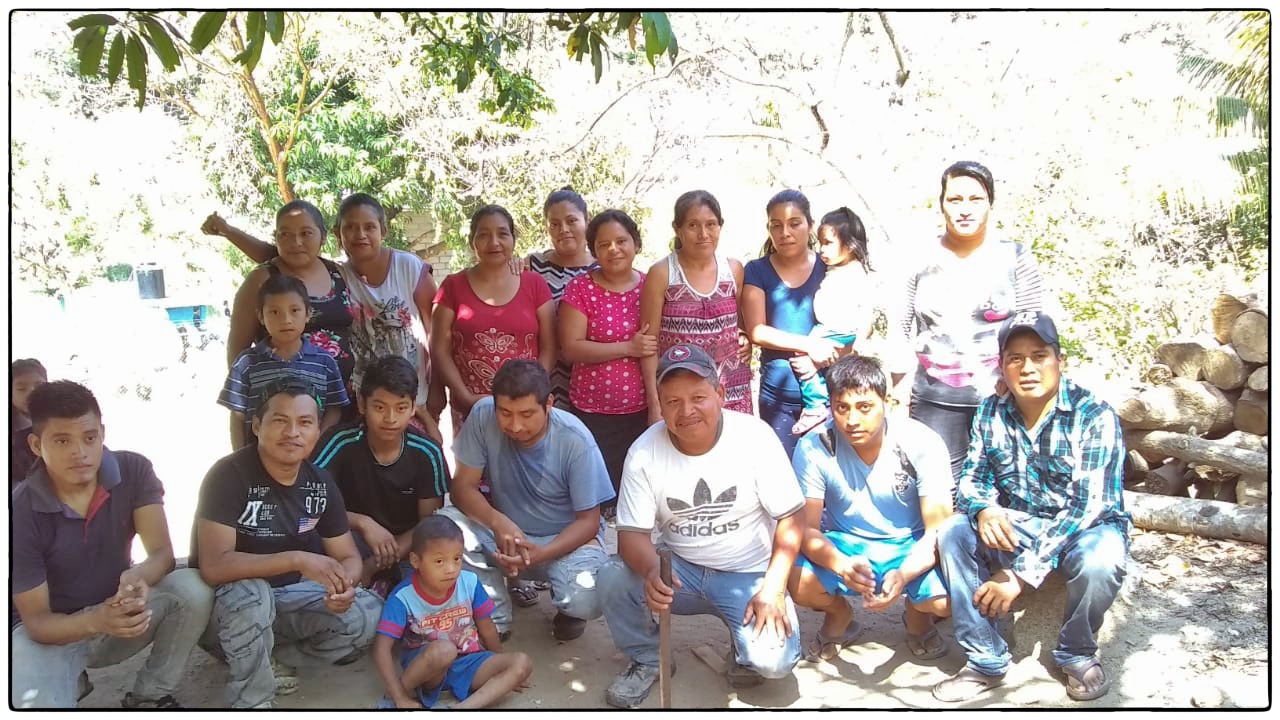 Barrio Tierra Linda Water Project Final Report
It is the dry season in the Sierra Madre, the time when people suffer the hardships caused by the extreme scarcity of water. Nevertheless, for the first time, the people in Barrio Tierra Linda are feeling relieved to know that they now have enough water for their household needs this year and on into the future.
Their project consisted of connecting 8 kilometers of hose to a pristine, perineal creek deep in the old growth forest above the City of Motozintla. We provided 5.5 kilometers of hose to the members of the water committee. We also negotiated a reduced rate from our supplier for the remaining amount of hose needed, obtaining a substantial savings for them. This made the investment by each family affordable. We delivered the large rolls of hose to three locations to make it easier to carry it the long distances into different points along the 8 kilometer track in the mountains.
The uninhabited and steep slopes have patches of old growth forest, not easy terrain to work in. When the first group went to find the best path for the hose to follow, they got lost. After a couple of hours they had to drop down into the valley to follow the river in order to get back to town.
Once we delivered the hose and other materials, the men got to work right away. They were motivated to complete the work in time to prevent their families from suffering during the dry months. Different teams of men worked on alternating days according to a well-coordinated schedule. They would set out in the pre-dawn darkness to walk the long distance to where they were to work.
The first week a large group worked for several days to clear the dense vegetation to open the path for the hose. Teams continued to work for weeks, enduring rain and strong winds since the weather has become erratic in recent years. Though mornings were cold, January brought relief from the unseasonable rains. The final step was to bury the hose to protect it from the elements.
The hard work has paid off. They have successfully connected the new water line carrying clean water to their communal tank. We are pleased that the experience of having collaborated for the benefit of all the families has given them the pride of accomplishment and has deepened friendships among neighbors.
On behalf of the residents of Barrio Tierra Linda, we extend their sincere gratitude to the kind sponsors of this project and to Water Charity. We at the Sexto Sol Center thank Water Charity for the continued opportunity to bring relief to thousands of people in the Sierra Madre over the years.
This project has been completed under our longstanding and extremely successful Sierra Madre Water Program – Mexico & Guatemala. To see the original project CLICK HERE! This project was funded by Michael and Carla Boyle. Their generous support has made the program in Chiapas a true success.