Conclusion of Ampliación Nueva Lucha Water Project – Mexico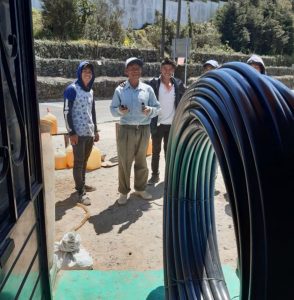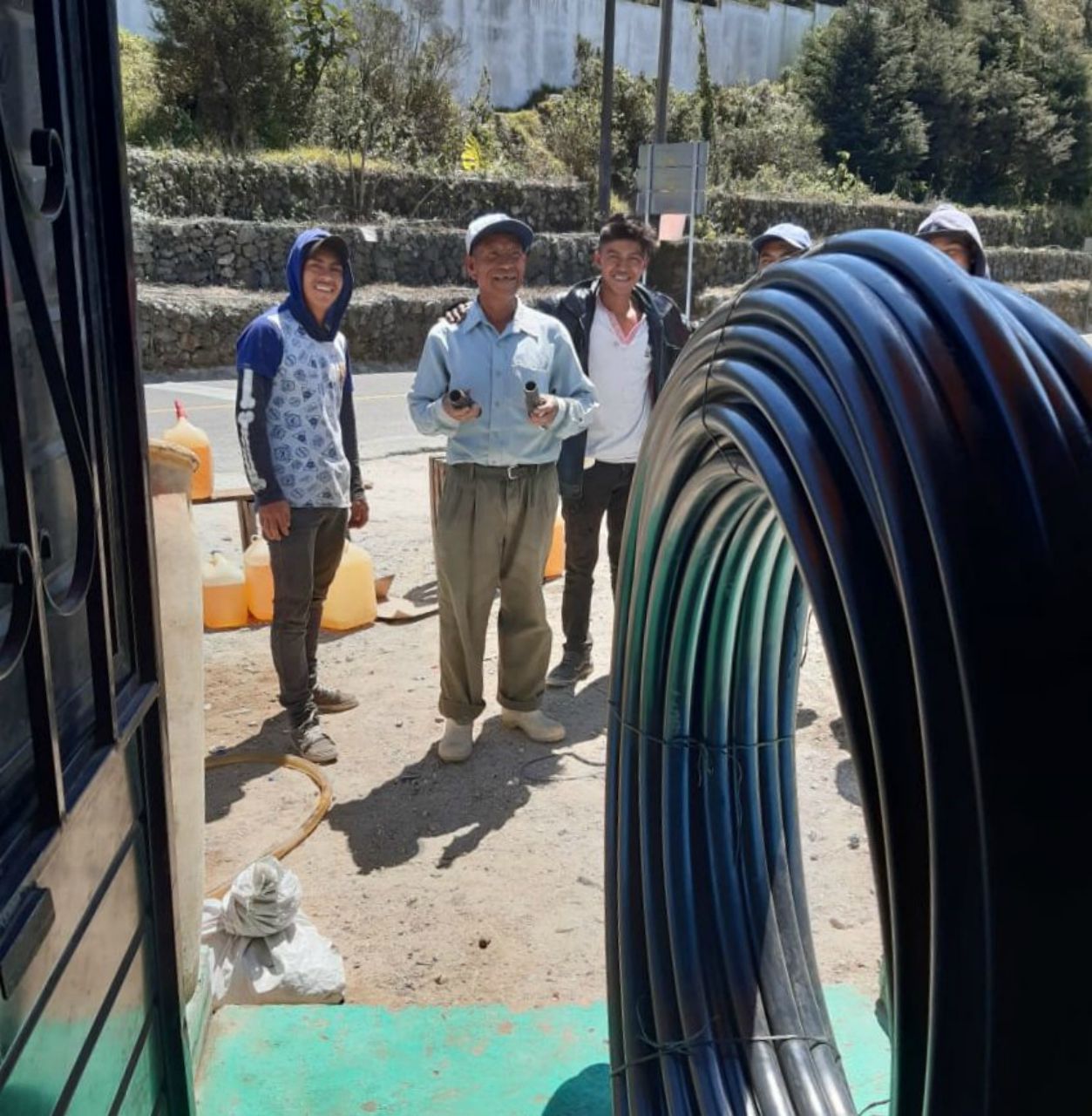 This project has been completed under the direction of Tamara Brennan, Ph.D., of The Sexto Sol Center for Community Action, an award-winning non-profit that has had a permanent presence in the region since 1997 It is part of our ongoing Sierra Madre Water Program – Mexico & Guatemala. To read about the start of the project, CLICK HERE.
The project was designed to build a water system to provide for the needs of the people of Ampliación Nueva Lucha.
Tamara reports:
It may seem like simple technology to create a gravity fed water system. But working in such challenging terrain in the rugged Sierra Madre Mountains requires teamwork, good humor, determination, and at times, the ability to come up with creative solutions on the spot. The entire process brings neighbors together as they work side by side to figure out how to tackle each logistical challenge. When everything finally comes together, it makes it all the more satisfying to see that the hard work paid off. That is what the men from Nueva Lucha Water Association had to say about their experience.

We knew that the work to lay down the hose would take several weekends of hard work so it was necessary to store it at two secure locations along the route until it was to be used. Two members of the water committee have relatives living in the area who were able to keep watch on the valuable hose until it was used.

The terrain that their water hose traverses was especially challenging in places which required them to figure out how to secure it in place to prevent damage if and when extreme weather were to hit the region in the future. There were a couple of delays as people who lived near the highway put up last minute resistance to allowing the hose to pass near their property. Fortunately, the leader of the water association, Don Delfino Zacarias Pérez, is a skilled negotiator and succeeded in working things out.

With the communal water system now bringing water down the mountain, each family is preparing to connect their individual hose to direct the water to their homes. That means that the water will be distributed over a wide area down three sides of the ridge to where people live. Now that they are assured that they can count on an abundant supply of water all year, they are preparing to move into the homes they built years ago but were unable to inhabit for lack of water. Dreams are about to be realized for the families who have worked so hard to secure a dignified home for themselves. "Ahora, SI!" (Now we're talking!), says Don Delfino with a pleased grin.

The people in the Nueva Lucha express their most sincere gratitude to Mike and Carla Boyle for their generosity which made it possible for them to make this life-changing improvement for their families. We thank Water Charity for this opportunity to realize this project on behalf of the people.
We, in turn, extend our thanks Tamara for completing this important project, and to the Boyles, of Foster, WV, for providing the funding to make it possible.