Laradjie Jaxanke Well Project – Senegal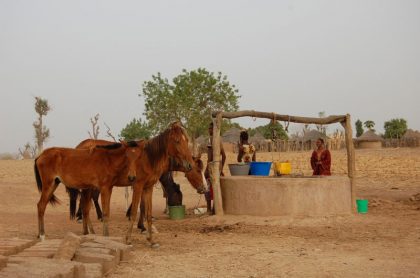 Location
Laradjie Jaxanke, Tambacounda, Senegal
Community Description
Laradjie is a small Jaxanke village located 21 km southeast of the regional capital Tambacounda. The village population totals approximately 200 people, comprised of 23% men, 24% women, and 53% children. Most villagers are sustenance farmers, and make a small profit selling various crops and produce.
Many farmers have paired up with SODEFITEX to grow cotton, as well as corn, peanuts, beans, manioc, and millet to sell locally within the Tambacounda market. Inhabitants of Laradjie sometimes travel to nearby villages to help others farm for extra cash.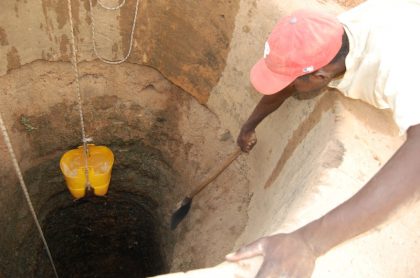 There are two wells in the village, one on either side. They are over 100 years old, and in a state of disrepair. They are about 20 meters deep and were never lined with cement. This is a problem year-round, but specifically becomes worse in the dry season when the water table drops causing the water to be murky. Also, in the rainy season, the runoff from fields can infiltrate directly into the well water due to a lack of a secure lip around the base of the well.
Project Description
This project is to repair and upgrade the two wells in the village by lining each at least 3 meters down with cement. The ground around the wells will be cemented and lips will be secured to prevent runoff from entering the wells.
Project Impact
This project will provide a direct source of water for over 200 villagers.
Peace Corps Volunteer Directing Project
Erin Malone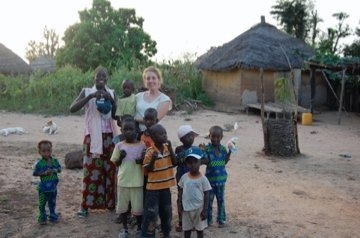 Comments
This project provides a simple solution to a serious problem in the community. The remediation will provide a suitable source of water at a very low price for many years into the future.
Dollar Amount of Project
$200.00
Donations Collected to Date
$200.00
Dollar Amount Needed
$0.00 – This project has now been fully funded, through the generosity of The Soneva SLOW LIFE Trust as a part of their Clean Water Projects initiative.
We encourage others to continue to donate using the Donate button below, and we will notify Peace Corps Volunteer Erin Malone of your donation. Additional funds will be used to fund the next project by Erin and/or those of her counterpart PCVs in Senegal.
This project has been finished. To read about the conclusion of the project, CLICK HERE.