Lambwe Christian School for the Deaf Rainwater Harvesting Project – Kenya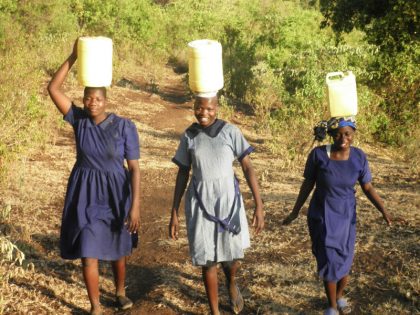 Location
Ogongo, Mbita Division, Suba District, Nyanza Province, Kenya
Community Description
Ogongo is a remote village in Nyanza Province, Kenya. Most people who live in Ogongo are Luo, fishermen, and speak Dhulo. Ogongo is near Lake Victoria but requires all day to walk several miles to and from the lake carrying water. Freshwater from Lake Victoria is also contaminated with Schistosomiasis (aka Bilharzia) which can result in chronic illness that can damage internal organs and affect cognitive development.
Lambwe School for the Deaf has approximately 90 students who are deaf or hard-of-hearing. Many of the students are HIV-Positive. The school has a teaching staff of 12 and 7 support staff.
Students come from as far as 50 km away, which can take up to several hours to travel on dirt roads. Students oftentimes stay at the school and do not see their families for months due to limited money available to families for traveling. The school requires water for drinking, bathing washing uniforms, and cooking meals on a daily basis.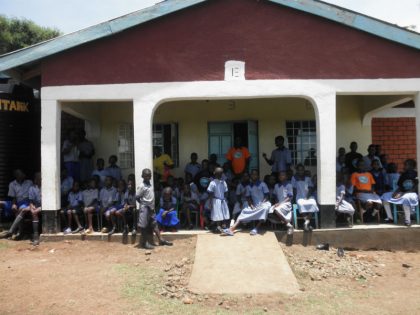 During the dry seasons, the school often runs out of water. To find nearby sources of safe water, as many as 80 students have to leave school an hour early on a daily basis. Students may have to walk up to a mile to one of two local water pumps to find water and carry it back to the school.
Project Description
This project is to build a rainwater harvesting system for the school.
A 5,000-liter KenTank water tank will be purchased and transported to the site.
A concrete platform for placement of the tank will be built, and the tank installed.
Gutters will be attached to the top of a classroom building. Piping will then be installed from the gutters to the water tank, where rainwater will be stored.
Collected water will be treated before consumption with a chlorine solution that is easily accessible and kills parasites.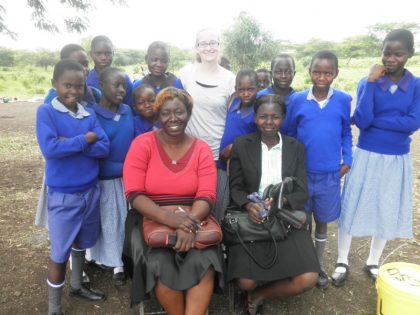 Water Charity funds will be used to purchase the tank and materials, including cement, gutters, and pipes. In addition, they will pay for the skilled labor.
The manual labor will be performed by both the school staff and community members.
The project will provide older students with the opportunity to learn about rainwater harvesting and the construction of catchment systems.
Project Impact
90 students, 12 teachers, 7 school staff will benefit from this project.
Peace Corps Volunteer Directing Project
Kelly Rogel
Comments
This project will provide a reliable source of clean water for the school. This is especially important for students who have immune systems that are already compromised.
Dollar Amount of Project
$555.00
Donations Collected to Date
$555.00
Dollar Amount Needed
$0.00 – This project has now been fully funded through the generosity of Hope 2 Others Organization in Ocala, Florida.
We encourage others to continue to donate using the Donate button below, and we will notify Peace Corps Volunteer Kelly Rogel of your donation. Additional funds will be used to fund the next project by Kelly and/or those of other PCVs in the country of service.


This project has been finished. To read about the conclusion of the project, CLICK HERE.