Kozova Secondary School Number 1 Bathroom Project – Ukraine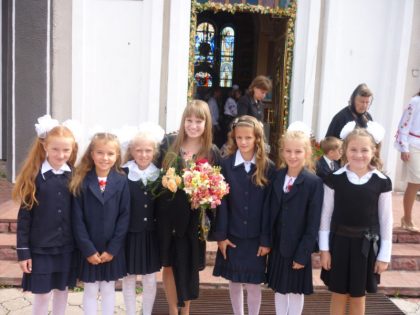 Location
Kozova, Kozivskiy Rayon, Ternopilska Oblast, Ukraine
Community Description
Kozova is a small town in western Ukraine. Historically part of the tradition-rich Halychyna area of Ukraine, Kozova is now a Regional Center in Ternopilska Oblast.
Before World War II, Kozova's population was made up of about 1,300 Ukrainians, 2,100 Poles, and 1,200 Jews. The current population is 10,000, and most people are now ethnically Ukrainian, although many are of Polish lineage.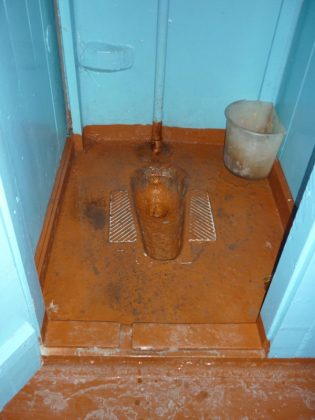 Kozova has three secondary schools (one of which includes Kozova's only elementary school), three Greek Catholic Churches, one Ukrainian Orthodox Church, a sugar factory, a weekly bazaar, several grocery stores and other shops, two restaurants, three cafes, three banks, and a bus station that connects residents with surrounding villages and towns.
Farming is an important part of life in Kozova. Most of its residents are involved with the care of the land on their properties and surrounding fields throughout the spring, summer, and fall.
Kozova also has a large lake where many people go to swim, fish, picnic, and relax during the warm months of the year. When the lake freezes in the winter, residents enjoy the lake for ice-skating, hockey, and ice fishing.
Kozova Secondary School Number 1 was established in 1929. It's 80-year-old bathroom is the only facility for the 330 students, grades 5 through 11, and the 40 teachers of the school.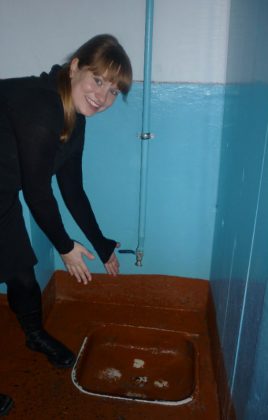 The school bathroom has never been renovated. The three existing toilets are decrepit and the surrounding frail pipes cause many plumbing problems.
Project Description
This project is to install three new squat toilets, a sink, fittings and fixtures, necessary plumbing pipes, and a soap dispenser in the bathroom of the school.
Project funds will pay for the materials.
A team of 3-4 skilled people will work on the project. The school will cover labor costs.
Project Impact
330 students and 4 teachers will benefit directly from the project.
Peace Corps Volunteer Directing Project
Camille Pajor
Comments
In an area undergoing extreme economic hardship, it is very difficult for the school to obtain funds for needed renovation. This project will make a huge difference in the well-being of the students, faculty and staff.
The school's commitment to supply the labor for the project ensures that the project will be maintained into the future.
Dollar Amount of Project
$500.00
Donations Collected to Date
$500.00
Dollar Amount Needed
$0.00 – This project has now been fully funded through the generosity of The Soneva SLOW LIFE Trust as a part of their Clean Water Projects initiative.
We encourage others to continue to donate using the Donate button below, and we will notify Camille of your donation. Additional funds will be used to fund the next project by the PCV and/or other projects in the country of service.
This project has been finished. To read about the conclusion of the project, CLICK HERE.