Komiguéa Borehole Project – Benin
This project is made possible through the partnership of WATER CHARITY and the NATIONAL PEACE CORPS ASSOCIATION.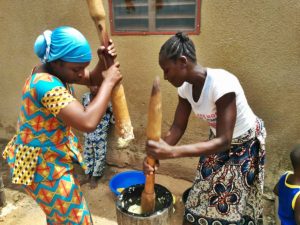 Location
Komiguéa, Commune of N'Dali, Department of the Borgou, Benin
Community Description
The village of Komiguéa is 5 km from the large city of Parakou, in the northern half of Benin on the main road towards Niger. The population is composed of a mix of ethnic groups including Bariba, Biali, and Zerma, practicing religions including Islam, Christianity, and Animism.
Situated close to the equator, the climate is characterized as tropical savanna and is hot all year around. There is one rainy season from June to October and a dry season from November to May.
Almost all of the residents earn a living in agriculture and animal husbandry, their main crops being soy, maize, cassava, yams, and cashews, and the domestic animals being cows, sheep, goats, pigs, chickens, rabbits, and guinea fowl. Many people also process agricultural products, primarily soy into tofu, cassava into gari, and shea nuts into shea butter. A smaller number of people practice market gardening during the rainy season, producing chili peppers, carrots, cabbage and lettuce among other things. Many people sell their agricultural products in nearby Parakou.
Komiguéa has a primary school, a secondary school serving the surrounding area, and access to electricity. However other infrastructures such as municipal water, health centers, and financial institutions are lacking.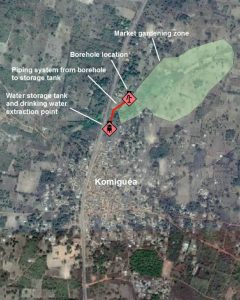 Problem Addressed
While many students do attend primary school, far fewer enter and complete secondary school because of a lack of financial resources and administrative documents (namely birth certificates), and failure to perform well enough on the periodic entrance tests. Girls are particularly vulnerable to dropping out of school early because domestic obligations lead to them performing worse on tests, and because families tend to prioritize limited resources for boys' education.
Poverty and malnutrition are on the rise in the Komiguéa compared to previous decades due to drops in soil fertility, leading to falling agricultural productivity and reduced family income. Many families are forced to sell their land assets and venture further to find fertile land. Growing poverty and stagnating education combine with an exploding youth demographic, resulting in increases in challenges like youth unemployment and undesired pregnancies (leading to more girls leaving school).
These problems mean Komiguéa struggles to keep up with the regional, national and global pace of development, and they are all exacerbated by the lack of reliable potable water sources. While there are many wells and rainwater storage tanks due to their low cost of construction, none of them provide potable water and they all run dry at the onset of the dry season.
The village has three boreholes equipped with foot-powered pumps, but they are laborious to operate, have a low flow-rate, suffer from frequent mechanical failures and are also prone to running dry. As a result, especially during the dry season, the village's water sources are overcrowded and the acquisition of water becomes excessively burdensome.
Those looking to save time, money and effort resort to drawing drinking water from the wells and rainwater storage tanks, or even marshes and stagnant pools to satisfy their needs. These sources are often contaminated and cause illness, reducing the physical capacity to farm and diverting financial resources to pay for treatment.
Women and girls are the ones who bear the greatest burden in acquiring water and therefore suffer the greatest consequences. The time and energy spent acquiring water is time and energy that could be spent on income-generating activities or studying, so women are less able to afford essentials like food and education, and girls perform worse at school and are prone to dropping out.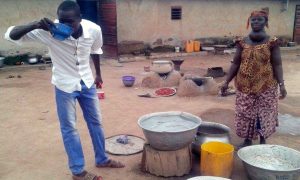 Finally, as Komiguéa is close to the large town of Parakou, the market gardeners have to access a large market for their produce. Unfortunately, water is only sufficient for gardening during the rainy season when produce prices are at their lowest and the gardeners end up profiting little from the activity.
Project Description
The goal of this project is to alleviate the burden of water acquisition and create new economic opportunities for community members. This will be accomplished by constructing a borehole as a permanent water source that quickly and efficiently delivers potable water to community members for drinking and other domestic uses, as well as other activities such as irrigated market gardening and fish farming.
A location for the borehole has been chosen near the northern edge of the town in a low-lying area where drilling costs and the risk of running dry will be reduced. There is ample available land nearby which is already used by market gardeners and fish farmers. The water storage tank will be approximately 200 meters from the borehole in a spot along the main road that is convenient for community members to access water for domestic uses.
The first step is to drill the borehole, which will be done by a team based in Parakou. Next, a plumber will install the associated pumping and water storage equipment, which includes a 750 W submersible pump at the bottom of the borehole to bring water to the surface, a 750 W surface pump to move water horizontally to the location of the water storage tank and up into the tank, and the 5,000-liter water storage tank itself. A mason will construct a 6-meter-high tower made of reinforced concrete on which the tank will be situated.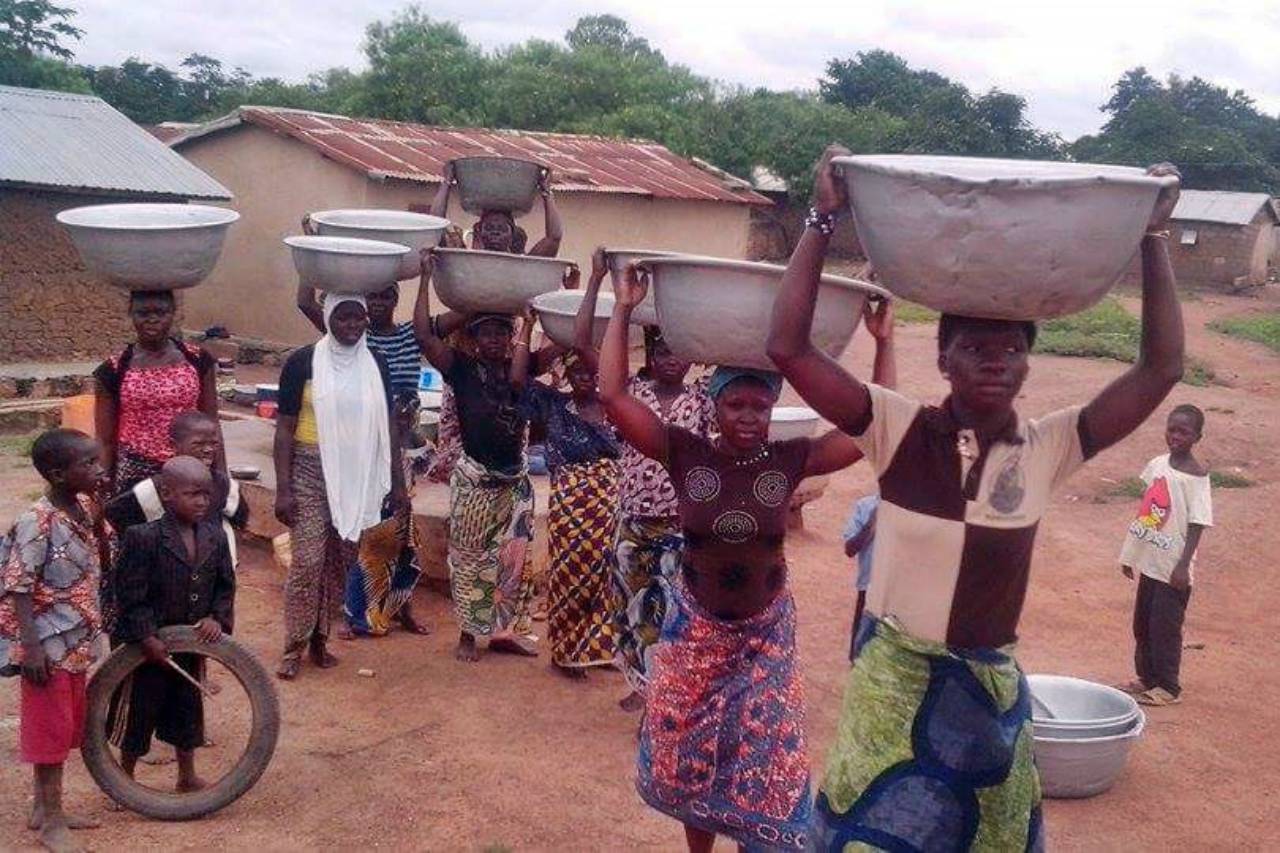 Finally, community members will install a 5 kW gasoline-powered generator to provide the electricity to power the pumps and will construct a security fence to protect the borehole, generator and surface pump.
Echelle Africaine de Développement is a local organization that will assist in project implementation and long-term maintenance.
Project funds will pay for the drilling, plumbing equipment and labor, and water tower materials and labor. The community contribution will cover materials and labor for the security fence, pay for the gas-powered generator, and contribute to materials and labor costs for the plumbing.
Given the frequent power cuts in the community, the use of a gasoline-powered generator will ensure that there are no breaks in water access. The high-capacity elevated water storage rank will make water extraction easy and quick for domestic users. And the proximity of the borehole to ideal gardening and fish farming land will provide a substantial economic opportunity, making highly-profitable off-season vegetable and fish production possible.
This project will directly or indirectly benefit all members of the community. Many will use the water storage tank as their primary source of potable water due to its rapidity and ease of use, while others who use one of the other water sources will benefit via reduced traffic at the other sources.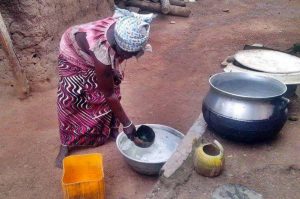 Project Impact
5,901 people will benefit from the project.
Volunteer Directing Project
Clinton Lee is a Returned Peace Corps Volunteer, having served in Benin from 2012 to 2015. He is a member of the National Peace Corps Association and the affiliate groups Friends of Benin and Minnesota Returned Peace Corps Volunteers.
Monitoring and Maintenance
In order to know whether this project has attained its goals of alleviating the burden of water acquisition and creating new economic opportunities, and in order to ensure the sustainability of the project, the partner organization Echelle Africaine de Développement will perform a baseline and follow-up survey of households, as well as manage water sales and long-term maintenance of the equipment and infrastructure.
For the household surveys, they will gather information on the sources and costs of water acquisition. In addition, they will observe existing water sources to gather information on wait-times and monthly water source functionality. These surveys will be performed at monthly intervals before the completion of the water source proposed in this project, as well as after its completion to provide a view of the impact of the project.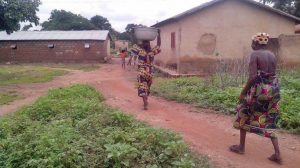 Long-term sustainability of the water source will be ensured by the partner organization, which will hire an employee to manage the sale of the water and perform basic maintenance of the equipment. Sales revenue will be used to pay for the employee's salary, maintenance and repairs requiring a technician, and future improvements.
Let Girls Learn
In this community, women and girls are the ones primarily responsible for the acquisition of water. When water becomes scarce and acquisition becomes more onerous, women and girls suffer the most. Worse, the time period when water is most scarce coincides with the school year. For girls trying to perform well in school, water acquisition is a significant drain on time and energy better spent studying.
Many girls are forced to begin collecting water well before sunrise in order to finish before school. Others, upon arriving home at the end of the school day go directly to the pump and work until after dark. Meanwhile, their male counterparts are free to study during these hours, and girls fall behind their brothers at school. This phenomenon creates a false impression among community members that girls are less intelligent or not worth the investment in their education, and the gender gap persists.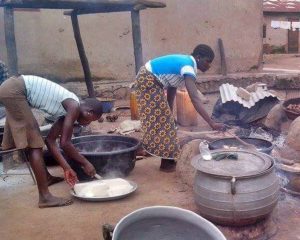 Much needs to be done to achieve gender equality in Benin, but as long as women and girls are weighed down by poor water access, they remain handicapped from attaining their educational and economic potential. This project aims to reduce the burden placed on women and girls by allowing much faster and less energy-intensive water acquisition. Girls will have more time to spend more time studying, they will perform better in school, they will begin to change the perception of their potential, and they will move closer to gender equality.
While this project is not a part of the official Let Girls Learn program, it contains the same elements. Therefore, we have given it our Let Girls Learn Plus designation and made it a part of our Let Girls Learn Initiative – Worldwide.
Fundraising Target
$5,800
Donations Collected to Date
$5,800
Dollar Amount Needed
$0 – This project has been paid for through the generosity of Judi and Jack Quinn.
Additional donations will be used for new projects in Benin.