Kolky School-Lyceum Water Purification Project – Ukraine
Location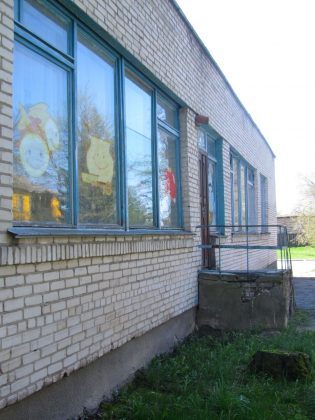 Kolky, Manevychi Region, Volyn'ska Oblast, Ukraine
Community Description
Kolky is a village of about 4,000 people in the most Northwestern Oblast of Ukraine. Once an independent republic, Kolky is a welcoming community with some of the best and brightest people in Ukraine.
Kolky School-Lyceum is an almost 50-year-old institution, and one of the top 100 schools in all of Ukraine, serving 534 students with about 60 faculty and staff. The Lyceum is the only school in the village, and also serves students from 3 surrounding villages who wish to continue their education past the 9th Form.
Although known for its academic achievements and student and faculty accomplishments, the Lyceum has an outdated water system, providing the kitchen with unclean water for drinking and cooking.
The water has an orange tint, turning a darker orange when boiled and smelling like rotten eggs. Chlorine and heavy metals (arsenic, lead, cadmium) are prevalent, as well as bacteria and other contaminants. It can only be used for cleaning, and drinking water must be purchased in bottles.
Project Description
This project is to install a water pump and filtration system for the school kitchen.
The filtration system will be the Aquafilter Classic FP3-K. The system will remove impurities such as chlorine, heavy metal ions, organic compounds, bacteria, and all other contaminants.
Water Charity funds will be used for the purchase of the equipment and materials.
Labor will be paid for by school administration funds. Additional labor will be provided by community members (parents of students).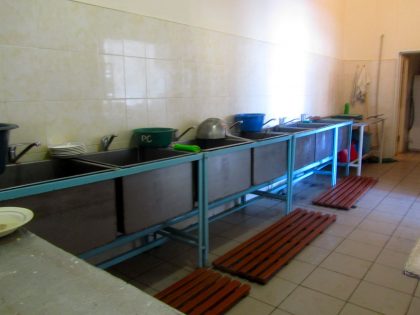 Any additional funds needed will be raised by the healthy lifestyle club, "The Game Changers", at their community disco.
The administration will replace elements when needed, estimated to be every 3-6 months or 8,000 liters.
Project Impact
Over 600 people will benefit, including 534 Students plus faculty and staff.
Peace Corps Volunteer Directing Project
Benjamin Hogue
Comments
The purification system will provide clean water for drinking and cooking, improving the health and wellbeing of those at the school.
Dollar Amount of Project
$555.00
Donations Collected to Date
$0.00
ADOPT THIS PROJECT BY CONTRIBUTING THE DOLLAR AMOUNT NEEDED BELOW
Donations of any amount will be appreciated. The full amount will give you "naming rights", if that is something you would like.
Any contributions in excess of the Dollar Amount of the Project will be allocated to other projects directed by this PCV and/or projects of other PCVs in this country.
Dollar Amount Needed
$555.00
This project has been finished. To read about the conclusion of the project, CLICK HERE.