Kitesurfing Challenge in Mozambique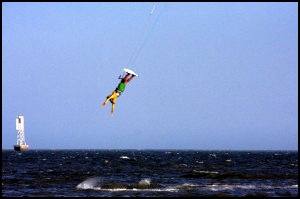 Water Charity joins with our partner Positive H2O (+H2O) in supporting a historic kitesurfing event.
A group of 5 kitesurfers, including three +H2O Ambassadors, is scheduled to leave in early June on an expedition to travel by kite the length of Mozambique's northernmost province, Cabo Delgado. The trip will cover the 210 nm, stretching over seven days, using only a small motorboat for support.
The aim of the project is to raise awareness of the need for clean water, and to promote current community projects in Mozambique.
You can keep up with this project on Positive H2O as well as Kitesurfing Mozambique and their Facebook page.