Kirovograd State Pedagogical Academy Water Filter Project – Ukraine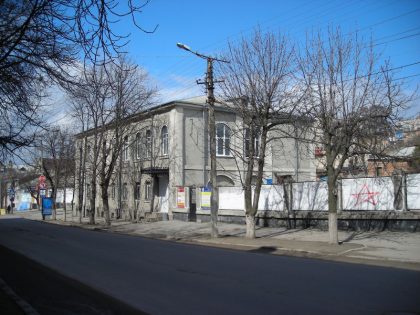 Location
Kirovograd, Kirovogradsk'a oblast, Ukraine
Community Description
Kirovograd, located on the Inhul River, is an oblast capital city, located in the center of Ukraine.
The Kirovograd State Pedagogical Academy serves around 300 students, with linguistic and psychology faculties. In addition, the academy's students provide translation services for surrounding schools and visiting foreigners.
The building was built in the 1930s, and the pipes and water system are in need of repair or replacement.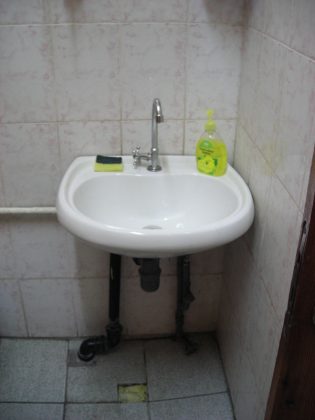 The academy does not have a way to provide clean drinking water for its students and teachers. Currently, the teachers have to boil water in order to drink it, or they bring their own drinking water.
Project Description
This project is to purchase and install a water filtration system so that students and teachers can have clean and properly sanitized drinking water.
The system is called the Reverse Osmosis Leader A05. It can produce 4 liters of purified water every hour, and the water will go through five filters for purification. The first three filters are for preliminary purification, and they need to be changed every three to four months. The fourth filter is called the membrane, and it only needs to be replaced every five to eight years. Finally, the fifth filter, containing a coal element for cleaning the water, is the final stage in the process.
The system will be installed by a local contractor. Thereafter, replacement elements will be purchased and installed by the academy.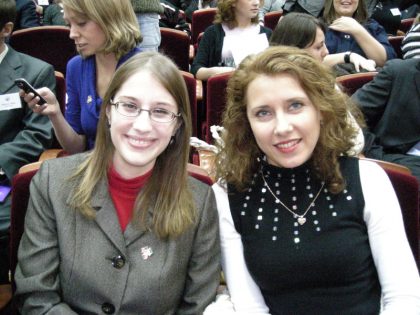 The installation of the new water filtration system will be used as an opportunity to educate students of the academy on the importance of having access to clean water. The Peace Corps Volunteer will give several seminars about water purification, as well as what students can do to help the environmental situation in Ukraine.
Project Impact
This project will give approximately 300 students and 30 teachers access to clean drinking water.
Peace Corps Volunteer Directing Project
Alexandra Collins
Comments
This is the appropriate technology to solve the problem that the academy faces of providing clean water for the students and faculty. Plans have been made for upkeep and maintenance, ensuring that the system will continue to serve for years to come.
Dollar Amount of Project
$500.00
Donations Collected to Date
$500.00
Dollar Amount Needed
$0.00 – This project has now been fully funded through the generosity of The Soneva SLOW LIFE Trust as a part of their Clean Water Projects initiative.
We encourage others to continue to donate using the Donate button below, and we will notify Alexandra of your donation. Additional funds will be used to fund the next project by the PCV and/or other projects in the country of service.
This project has been finished. To read about the conclusion of the project, CLICK HERE.