Kindirbaev Secondary School Latrine Project – Kyrgyzstan
Location
Barskoon, Jety-Ogyz Rayon, Issyk-Kul Oblast, Kyrgyzstan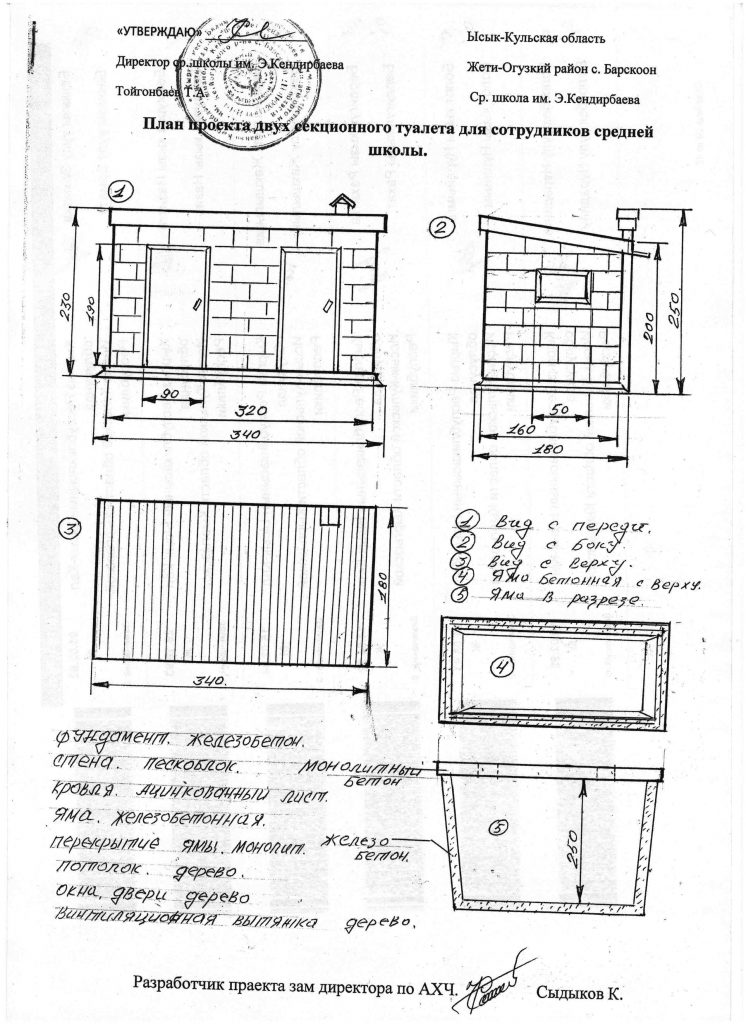 Community Description
Barskoon is a village of roughly 7,300 residents living in approximately 2,000 family units located on the south shore of Lake Issyk-Kul. The main source of income of most families is from growing crops or raising livestock for sale or personal use.
Some families have additional income from the major employers in the village. These include Kindirbaev Secondary School, Kumtar Gold Mine, Barskoon's Hospital, Bakyt Craft Factory, and shops located in the village.
Kindirbaev Secondary School is currently the only secondary school in Barskoon. Over 1,500 students from 1st through 11th grade study at this school. The school is staffed by 115 teachers and another 30 people who work as support staff.
Although the teachers' toilets have for some time been unfit for use, the school has always made it their priority to replace and repair the facilities used by students first. In 2005 the school built a permanent outhouse structure for students, and in 2010 the school built a state-of-the-art outhouse for their handicapped students.
The facilities currently used daily by the staff were built using second-hand wood that is now falling apart and rotting. They are now unfit for use and extremely unsafe.
Project Description
This project is to create two toilets at Kindirbaev Secondary School for the use of teachers and support staff.
The new facilities will be built on school grounds more than 50 meters from the closest water source to ensure there is no negative impact on the water supply. The structure will be built out of concrete and bricks to ensure the facility will be safe to use over the years.
A professional construction worker completed the design and blueprint of the facility at no cost. He will be available to help oversee this project.
Completion of the project is scheduled to take 12 days. The activities will include preparing the location, digging the hole, installing support beams, laying concrete for the platform, laying the foundation, building the brick walls, placing the roof, and installing doors and windows.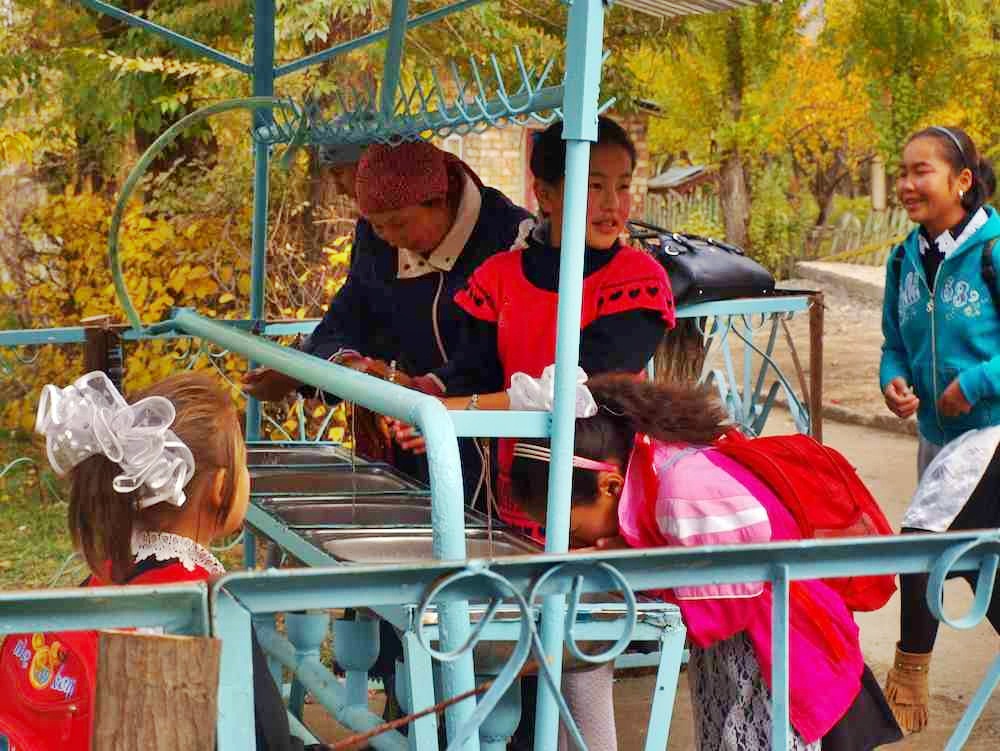 All materials will be bought locally or in the city located 2 hours away as needed. All labor and transportation of materials will be supplied by teachers. They will also pay any expenses in excess of the budgeted amount
Materials to be purchased with project funds will include, sand, cement, brick, metal roof, door, iron support beams, wood and boards, windows, and nails.
Project Impact
145 teachers and support staff will benefit from the project.
Peace Corps Volunteer Directing Project
Joanna Ison
Comments
This is an extremely important project that needs to be completed as quickly as possible. Having a clean, safe, and sturdy toilet for staff members to use while at work is an important sanitation issue.
Joanna previously successfully completed the Kindirbaev Secondary School Handwashing Station Project – Kyrgyzstan.
Dollar Amount of Project
$555.00
Donations Collected to Date
$555.00
Dollar Amount Needed
$0.00 – This project has now been fully funded through the generosity of The Soneva SLOW LIFE Trust as a part of their Clean Water Projects initiative.
We encourage others to continue to donate using the Donate button below, and we will notify Peace Corps Volunteer Joanna Ison of your donation. Additional funds will be used to fund the next project by Joanna and/or those of other PCVs in the country of service.

This project has been finished. To read about the conclusion of the project, CLICK HERE.