Khol Khol Health Hut Water Project – Senegal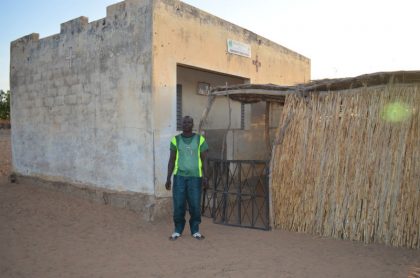 Location
Khol Khol, Linguere District, Louga Region, Senegal
Community Description
Khol Khol is a rural village of approximately 700 people. It is located about 25 km north of Linguere, a city in the Louga region of Senegal. The predominant ethnicity is Wolof and the predominant source of income is farming.
The village has its own primary school and health hut. The Khol Khol Health Hut (Case de Sante) is run by the community matrone, Ndeye Niang (trained to deliver babies), and the ASC, Assane Niang (appointed trained health worker). It is overseen by the Kadji Madja Health Post (rural community level) and the Linguere Hospital (health district level).
The health hut is used primarily for deliveries, and secondarily used for monthly consultations (prenatal and other) with a doctor who works at a health post in a neighboring village. Without its own water source, the Khol Khol health hut has to rely on pans of water that are carried from the nearest public tap about 50 meters away. This compromises the sanitation of the water used to clean materials during delivery of babies, and also puts an added strain on the health workers who have to leave the building to get water and carry it back to the health hut. In the event of an emergency where water is needed urgently, not having a tap connected to the facility poses serious health risks.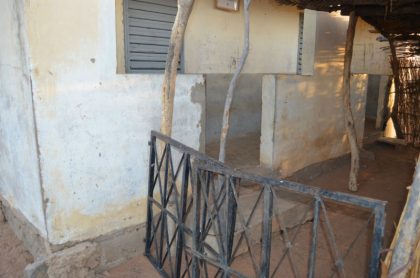 Project Description
This project is to build a water tap at the village health hut.
The project will involve digging a trench 50 meters from the water supply to the health post, tapping into the supply line, and constructing the tap at the health post.
The project will be implemented under the direction of the Khol Khol Health Hut and the Committee de Sante.
The village matrone, Ndeye Niang, and ASC, Assane Niang – both health workers – will be directly participating in the purchasing of water tap materials and installation of the tap in Khol Khol.
Water Charity funds will be used to purchase the materials, which are all available in Linguere, 25 km away, and to transport the materials back to Khol Khol. They will also pay the costs of the skilled labor.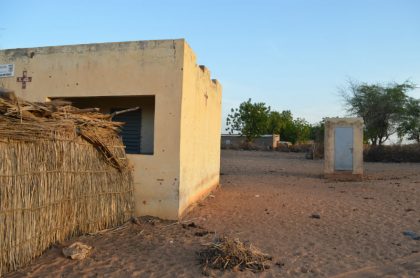 The unskilled labor, such as for digging and covering the trench, will be provided by members of the community.
It is estimated that the project will be completed within one week.
Project Impact
700 people will benefit from the project.
Peace Corps Volunteer Directing Project
Margaret Davidson
Comments
This is a modest and essential infrastructure project that will have a profound effect on the ability of the health hut to deliver health services to the community.
Dollar Amount of Project
$150.00
Donations Collected to Date
$150.00
Dollar Amount Needed
$0.00 This project has been fully funded through the generosity of Elizabeth Szabo, of Pembroke, VA, USA.