Keur Madiabel Health Center Bathroom Project – Senegal
Location
Keur Madiabel, Kaolack, Senegal
Community Description
Keur Madiabel, a community of 14,000, is located 33 kilometers south of Kaolack in what is known as the peanut basin of Senegal. The main sources of income are animal husbandry and agriculture.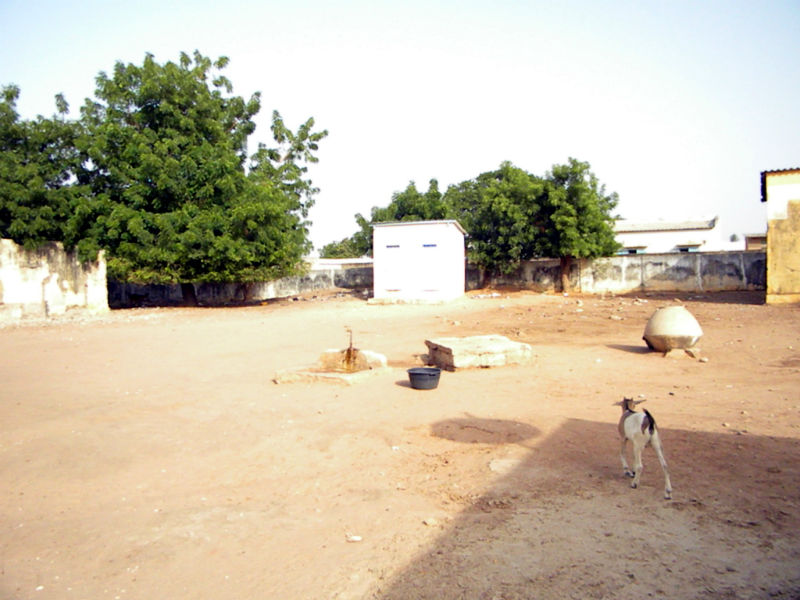 Built in 1948, the local health post in Keur Madiabel is the main health facility for the community, and provides medical services for the farming and herding communities from 50 kilometers away. These services include basic first aid, pre-natal checkups, vaccinations, and baby weighing.
The health post employs one nurse, one midwife, and many other assistants. While the staff is motivated and resourceful, the hospital simply cannot support the current patient load in a safe and hygienic way, and patients are put at risk for infections and other complications.
The toilets at the facility are completely non-functional and there is no place at the maternity ward to wash hands, sanitize birthing equipment, or clean linens.
Project Description
This project is to repair the toilets in the health post and build a handwashing station in the maternity ward that can also be used to disinfect equipment.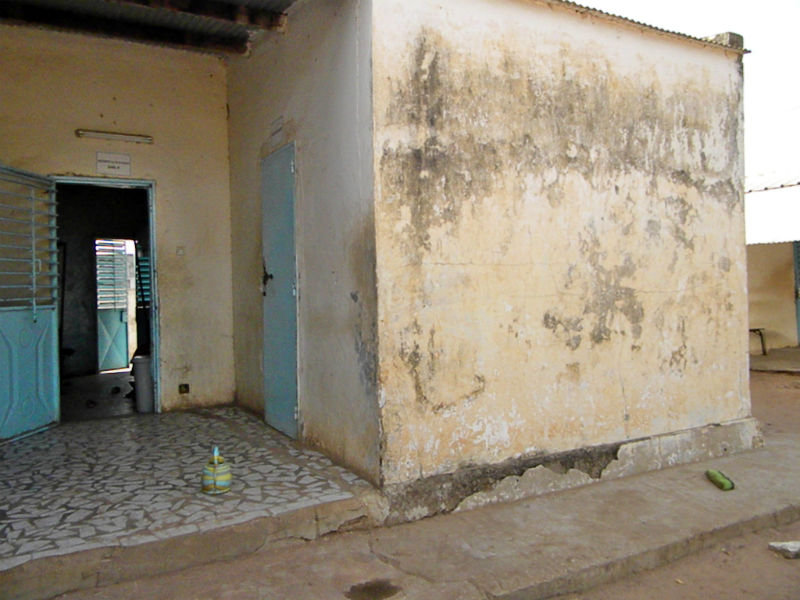 Under the direction of the Keur Madiabel Health Committee, the work will be done by a mason who was hired to prepare the plans and a detailed estimate for the purchase of the materials. He will be donating labor for the project.
This project will go hand-in-hand with a total hospital renovation and a community clean-up day.
In addition, hygiene trainings will be held for health workers at the health post.
Project Impact
The health post usually sees about 250 patients per week, including baby vaccination days. In total, 14,000 people will benefit from the project.
Peace Corps Volunteer Directing Project
Jessica Goza
Comments
This modest project will provide sanitary facilities needed for the prevention of the spread of disease.
Dollar Amount of Project
$555.00
Donations Collected to Date
$555.00
Dollar Amount Needed
$0.00 – This project has now been fully funded through the generosity of The Andando Foundation.
We encourage others to continue to donate using the Donate button below, and we will notify Peace Corps Volunteer Jessica Goza of your donation. Additional funds will be used to fund the next project by Jessica and/or those of other PCVs in the country.

This project has been finished. To read about the conclusion of the project, CLICK HERE.