Kerr Auldi Pump Repair Project – The Gambia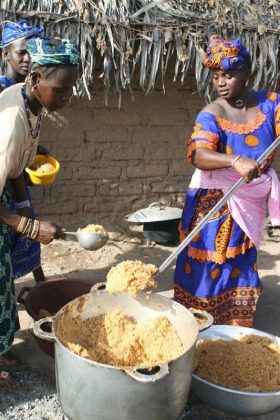 Location
Kerr Auldi, The Gambia
Community Description
Kerr Auldi is a small village of about 300 people. It is located in the Central River Division of The Gambia, 6 km east of Kaur.
There are two pumps that are not functioning and in need of repair. The first is at the Lower Basic School. The second is in the village of Kerr Auldi. Villagers use the pumps depending on their location.
With the pumps not working, the village is left with only one closed well. This forces the people to use two open wells, with health and safety issues.
Project Description
The two broken water pumps will be repaired by replacing broken parts. The pump in the school needs a new cylinder for its base. The pump in the village has a chain that needs to be replaced.
The replacement parts are available in Farafenni, and the work will be quickly done by a local technician.
Project Impact
The project will benefit all 300 people in the village.
Peace Corps Volunteer Directing Project
Kyle Staggers
Comments
This is a very inexpensive remedy to a water availability issue that affects the entire village.
Dollar Amount of Project
$220.00
Donations Collected to Date
$220.00
Dollar Amount Needed
$0.00 – This project has now been fully funded through the generosity of Creative Crossroads Promotional Products.
We encourage others to continue to donate using the Donate button below, and we will notify Peace Corps Volunteer Kyle Staggers of your donation. Additional funds will be used to fund the next project by Kyle and/or those of his counterpart PCVs in The Gambia.
This project has been finished. To read about the conclusion of the project, CLICK HERE.