Kampong Trach Primary School Pump Project – Cambodia
Location
Kampong Trach, Romeas Hek District, Svay Rieng Province, Cambodia
Community Description
Kampong Trach is the district town within a commune of over 5,000 people. It is heavily dependent on the rice farming industry.
The community has a broken, paved highway which runs through it and dirt roads which feed into it.
The provincial town, Svay Rieng, which is connected by the highway, is 42 km south and the Vietnamese border is 10 k east down a dirt road.
Kampong Trach Primary School, with nearly 900 registered students, is the largest primary school in Romeas Hek District, and students who continue to study go to the high school (Romeas Hek High School) 2 km down the road.
Problem Addressed
There is no accessible water on the school grounds. Water for drinking, hygiene, cooking, and cleaning must be brought in each day from a neighboring house.
Although there is a drilled well, it is not functioning because it lacks a pump.
There is a rainwater catchment system, but it is in disrepair.
Project Description
This project is to install a pump and runoff system for the well, and also to restore the rainwater catchment system to full functionality.
Water Charity funds will be used to purchase the equipment and material, including the pump, piping and fittings, concrete, gravel, and sand.
Members of the staff have experience with pumps of this type, and a pump of the proper size and type to ensure adequate service has been identified.
School staff and parents will purchase and transport the materials, and complete the job with the assistance of a local well builder.
A sanitation and hygiene session has been conducted by the school staff for all the primary and high school students.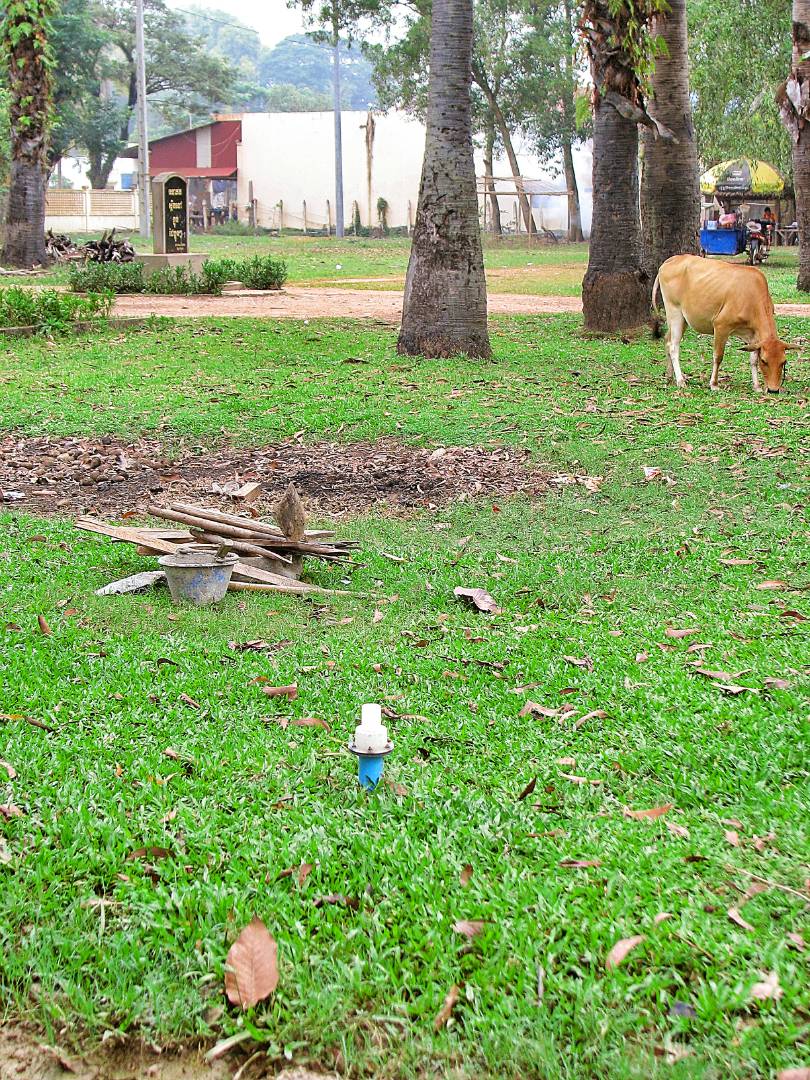 Project Impact
900 people, including students and teachers, will benefit from the project
Peace Corps Volunteer Directing Project
Gianni Bisio
Monitoring and Maintenance
School staff will control access to and monitor the use of the new equipment, with the sub-director assuming responsibility for maintenance and repairs.
Comments
The project will provide safe water for all of the needs of the school. Water for cleaning and handwashing will result in a decrease of illness due to poor sanitation and hygiene. Water will be readily accessible, saving the time and effort previously needed to bring water to the school.
This project has been funded by WHOLE WORLD Water, and is being implemented as part of the Water Charity WHOLE WORLD Water Program – Cambodia. Donations to continue the overall program are being accepted on the program page.
Update:
This project has been completed. To read about the conclusion, CLICK HERE.