Kampala Lifewater Filter Distribution Project – Uganda
This project is made possible through the collaboration of Water Charity and the National Peace Corps Association.

Location
Central Kampala and surrounding areas, Uganda, East Africa
Community Description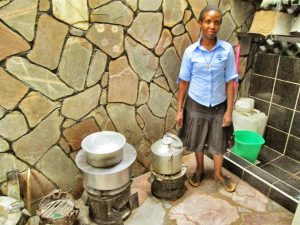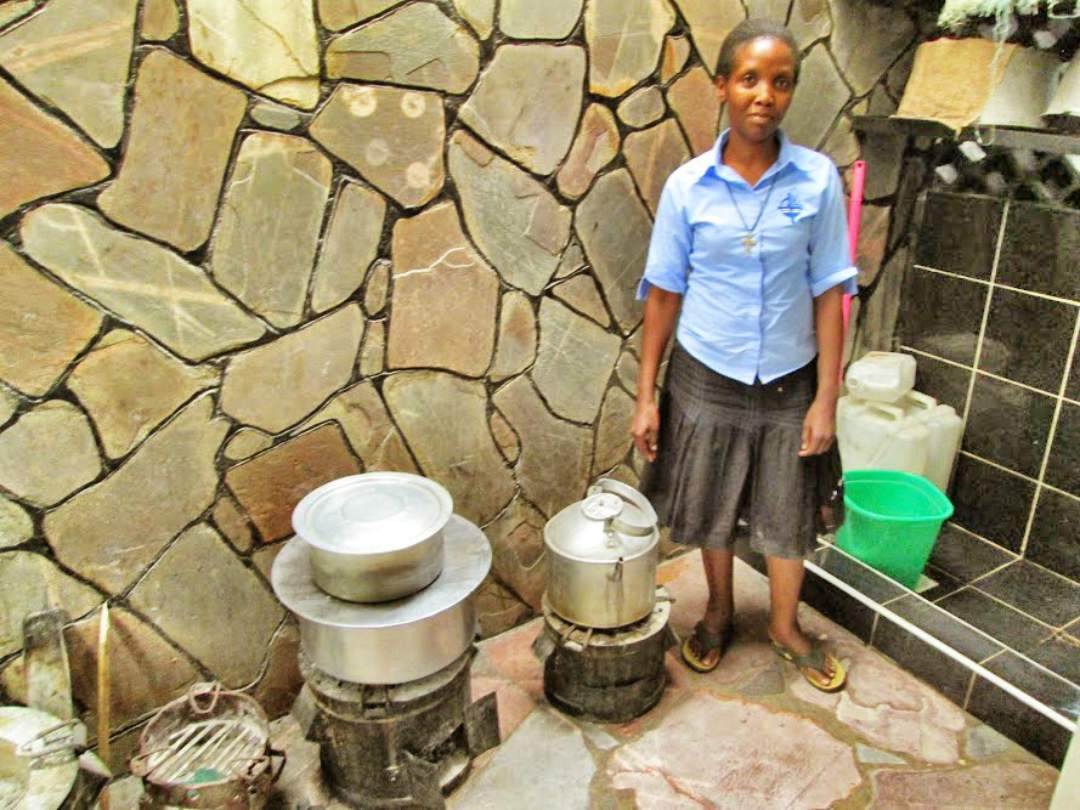 Kampala District is a district in Uganda that is coterminous with the country's capital city, Kampala. The main language spoken is Luganda, although many other languages are spoken, including English, Swahili, Runyankole/Rukiga, Acholi, and Lusoga. Kampala largest city in Uganda and is divided into five boroughs that oversee local planning: Kampala Central Division, Kawempe Division, Makindye Division, Nakawa Division, and Lubaga Division.
This project focuses on children's homes and individual households in this district burdened with the health and economic costs of boiling water for consumption.
Problem Addressed
Although the Central Kampala has a functioning piped water system, the water is not fit for immediate consumption. It must be first boiled. If it isn't, the health consequences can be dire. Through the years, Uganda's capital city, as well as districts up-country, have been suffering recurrent outbreaks of waterborne diseases like, cholera, typhoid, and dysentery, which have sickened tens of thousands and claimed numerous lives.
While boiling water is seen as a necessity for cooking and drinking, it is costly. Many Ugandan homes use charcoal or wood stoves to boil water. (Gas and electricity are also used, but to a lesser degree). The daily task of boiling water is not only an economic burden (especially for households who earn only a few dollars a day), but it also contributes heavily to deforestation, hugely contributing to the demand for imported charcoal and wood from rural areas outside Kampala. Boiling also means prolonged exposure to indoor air pollution and respiratory diseases from the burning fumes and smoke created by dirty cookstoves.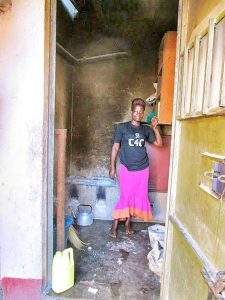 Moreover, even if water is boiled, this does not remove suspended particulate matter and other physical impurities in the water. The long-term health impacts of ingesting these particulates are uncertain and a reason for concern. Better-off Ugandans purchase bottled water rather than boiling water, but even they feel the economic squeeze. Moreover, without an effective recycling program in Kampala, the plastic bottles that this produces creates unnecessary demand on imported plastic products and generates mountains of trash.
Project Description
This project seeks to distribute 50 Sawyer Point One filters to 3-5 children's homes and daycare centers in the Greater Kampala area, as well as approximately 30 individual households. Each Sawyer filter has the ability to filter out impurities as small as 0.1 microns, and can effectively remove bacteria that causes typhoid, E. coli, dysentery, cholera, and other serious waterborne diseases, making it unnecessary to boil water. The filters are extremely long-lasting and capable of producing more than 792,500 gallons of clean water each.
All filter recipients will be taught how to install, operate, and clean these filters to ensure proper care and maintenance, as well as long user life. Teaching will borrow from lessons learned from THIS earlier filter distribution project conducted by Water Charity.
To foster community buy-in, all households will be required to contribute funds towards purchasing buckets, onto which the filters will be installed. These filters cost approximately $50 each, and will be provided free of charge to children's homes and daycare centers, and to households of more modest means. For those households with more disposable income, they will be requested to contribute a nominal percentage of the filter costs on a sliding scale.
Beneficiaries will also receive details of a local distributor of Sawyer Filters, should they need future after-sales service or wish to purchase additional filters at full cost.
Project Impact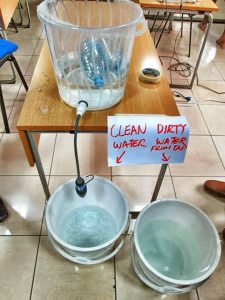 It is envisaged that this project will benefit about 400 Ugandan women, children, and men with a reliable source of clean water, eliminating the need to boil water and saving resources for other competing needs and productive investments, like contributing to savings, buying food for one's family, or paying for school fees and medical expenses.
This is part of Water Charity's ongoing Filters For Life Program – Worldwide.
Returned Peace Corps Volunteer Directing Project
Jeremy Mak, a member of the National Peace Corps Association and the Returned Peace Corps Volunteers of Los Angeles.
Comments
Jeremy has done a large number of projects with Water Charity. Starting as a PCV in The Gambia, then as an RPCV, and including quite a few ambitious programs to repair or provide new handpumps in communities where their old pumps had ceased functioning, as well as distribute household filters to villages relying on open wells. Water Charity has funded these Gambia Lifewater Pump projects readily (benefitting more than 15,000 Gambians), and will continue to work with Jeremy through a new round of pump and filter projects.
This filter project is Jeremy's first in Uganda. To see a complete list of projects that Jeremy has worked on with Water Charity, CLICK HERE.
We at Water Charity commend Jeremy for his outstanding work.
Dollar Amount of Project
$2,500
Donations Received
$0
Donations Needed
$2,500
ADOPT THIS PROJECT BY CONTRIBUTING THE DOLLAR AMOUNT OF THE PROJECT.
Donations of any amount will be appreciated. Donating the full amount will allow you to dedicate the project, if that is something you would like.

This project has been completed. To see the results, CLICK HERE.
Any contributions in excess of the Dollar Amount of the Project will be allocated to other projects directed by this PCV and/or projects of other PCVs