Kalinga ng Ama Shelter Water Project – Philippines
Location
Dagupan City, Pangasinan, Philippines
Community Description
Barangay Bonuan Gueset, consisting of about 3,000 people, is located on the north side of Dagupan City, close to the shore of Linguyen Gulf. Gueset is predominantly a low-income area, with residences and commercial establishments located mainly along a commercial highway leading from downtown Dagupan City to communities in northeast Pangasinan and to La Union. Dagupan City's population is approximately 150,000.
Kalinga ng Ama Shelter for Children provides residential care for abandoned and abused children, non-formal education, alternative learning, technical skills training, therapeutic counseling, character development, occupational therapy, and literacy.
Typhoons and floods heavily damaged the water system at the facility in 2009.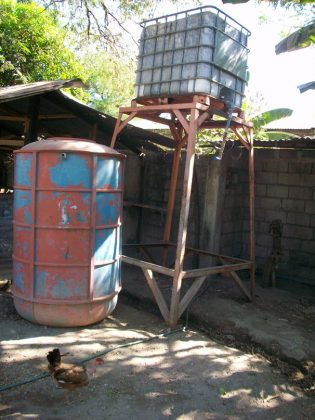 Project Description
This project is to replace a water pump and water storage tank for an existing well, and replace piping as needed, all of which were damaged during typhoons and floods.
The improved water supply provided by this equipment and refurbished water system will facilitate the daily care of the children, including bathing and washing, and will also be used to irrigate an organic garden being planned by staff to supplement and improve the food supply for children and staff.
Project Impact
This project will serve approximately 200 children and youth, consisting of 40 children who reside at the facility, 12 staff teachers and caregivers, and additional persons who benefit from the drop-in services offered.
Peace Corps Volunteer Directing Project
Susanne Hicks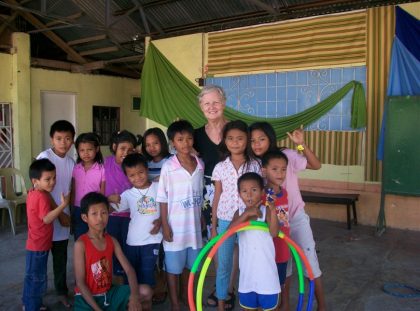 Comments
This project meets a crucial need for services for a vulnerable group. The situation was occasioned by a natural occurrence, and, once remedied will provide a needed water supply for many years to come.
Dollar Amount of Project
$500.00
Donations Collected to Date
$500.00
Dollar Amount Needed
$0.00 – This project has now been fully funded, through the generosity of The Soneva SLOW LIFE Trust as a part of their Clean Water Projects initiative.
We encourage others to continue to donate using the Donate button below, and we will notify Peace Corps Volunteer Susanne Hicks of your donation. Additional funds will be used to fund the next project by Susanne and/or those of her counterpart PCVs in the Philippines.
This project has been finished. To read about the conclusion of the project, CLICK HERE.