Izmail School Water Project – Ukraine
Location
Izmail, Odessa Oblast, Ukraine
Community Description
Izmail is approximately 160 km directly south of Odessa at the mouth of the Danube River Delta and is the southernmost city in Western Ukraine. The Romanian border is just across the river.
Throughout history this region has been very strategically important as a military and port site with nearby access to the Black Sea. The Danube Delta is an internationally protected wildlife, plant and nature preserve.
The area enjoys a moderate climate with magnificent greenery in summer and semi-mild winters. Unfortunately, Izmail, the Danube Delta area, and the whole of Ukraine have been negatively impacted by the worldwide economic crisis, resulting in a reduction of funding available for necessary rehabilitation projects.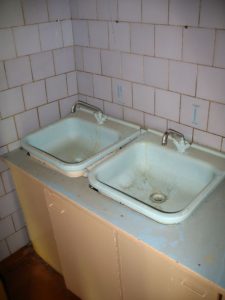 Izmail is a medium-sized city of 75,0000 citizens that enjoy a very diverse ethnic and cultural population mix, including Ukrainians, Moldovans, Turks, Roma, Bulgarians, and Russians, totaling nearly 20 distinct groups.
The city enjoys exceptionally congenial community spirit and energy. Izmail proudly boasts that it was once the location of impressive Fortress Izmail where in 1790 the great military leader, Alexander Suborov, defeated the Turkish army eliminating Turkish rule of the area and fort,
The regional increase in births and current economic problems place considerable strains upon the available preschool and kindergarten facilities for children one to five years old. Building additional facilities at this time is financially infeasible. Therefore, existing facilities must serve larger numbers. To do so, they must be brought back to working condition to accommodate the load.
The Kindergarten School is located in an urban environment and serves a large diverse and growing population.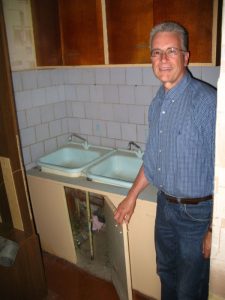 Project Description
This project is to replace old disconnected and unusable toilets and sinks at the school. This is required for proper sanitation, as the number of children in the school will soon be doubled from 50 to 100.
Current unusable and missing toilets will be replaced in two existing toilet rooms of two units each. One restroom will be used by boys and the other for girls.
Another area, currently with cold water only in one of three sinks, will have new hot and cold faucets installed on all three sinks.
Water will be reconnected and new piping will be installed.
The functional sinks will allow the children to wash their hands for sanitary purposes and will also serve as a dishwashing area for dishes and utensils used to feed the children.
All labor required will be performed by school maintenance staff, so project funds will be used only for required physical supplies such as pipes, faucets, toilets, and seats.
Project Impact
This project will impact 100 children, ages one to five, along with 6 teachers at the school. In addition, more than 200 family members will benefit indirectly, since better sanitation will result in a decrease in illness among the children.
Peace Corps Volunteer Directing Project
Carl Whisner
Comments
This project will provide a sanitary and safe environment for the increasing number of children using the Kindergarten School.
Dollar Amount of Project
$500.00
Donations Collected to Date
$315.00
ADOPT THIS PROJECT BY CONTRIBUTING THE DOLLAR AMOUNT NEEDED BELOW
Donations of any amount will be appreciated. The full amount will give you "naming rights", if that is something you would like.
Any contributions in excess of the Dollar Amount of the Project will be allocated to other projects directed by this PCV and/or projects of other PCVs in this country.
Dollar Amount Needed
$185.00
This project has been finished. To read about the conclusion of the project, CLICK HERE.