Izmail Home for Disabled Senior Citizens Water and Sanitation Project – Ukraine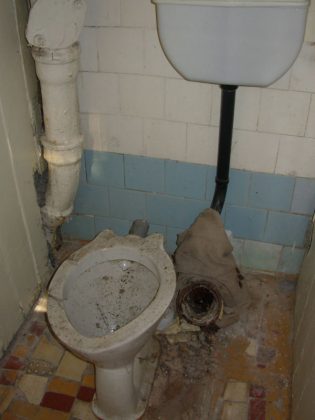 Location
Izmail, Odessa Oblast, Ukraine
Community Description
Izmail is a small city of 80,000 people, located approximately 160 km south of Odessa at the mouth of the Danube River Delta. It is home to an internationally protected wildlife, plant and nature preserve.
Izmail is the largest Ukrainian port on the Danube, with direct access to the Black Sea. It is a base of the Ukrainian Navy and Ukrainian Sea Guard units operating along the Danube,
The historically famous fortress of Izmail was built by Genoese merchants in the 12th century. Today, residents boast of a diverse ethnic and cultural mix consisting of Ukrainians, Russians, Moldavians, Romanians, Bulgarians, Poles, Roma, and Turks.
Once a flourishing port city, difficult economic conditions since the 1990s have severely limited funding for needed social programs. Because Ukrainians traditionally care for their elderly parents and relatives, few homes for senior citizens exist.
Izmail operates a regional home for disabled seniors who have no family or have been deserted. While seniors are provided with food, medication, and basic needs, there is no available funding for basic sanitary rehabilitation projects such as providing a sufficient number of working toilets and washbasins.
The Izmail Regional Home for Pensioners & Disabled Senior Citizens was created by the local and regional governments in 1963 to house and supply medical services to indigent disabled senior citizens with no other living options.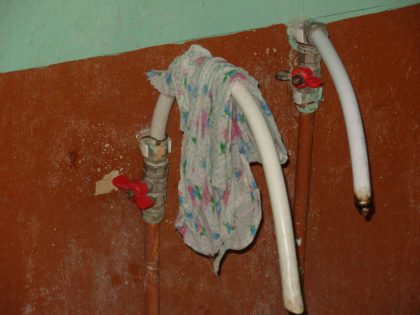 It occupies a 50+-year-old soviet style building that is in need of serious renovations for which no funding source exists. Currently, 35 retired seniors, many disabled and in need of varied medical care, reside full time at the home, which is supported by their small individual government pensions.
They are supplied with basic services, such as meals, assistance with personal hygiene, general mobility, attention to medical issues, and medication.
The facility consists of a small meeting room, offices for staff and medical treatment, an old kitchen where all meals are cooked and dormitory-style sleeping rooms shared by 2-3 residents per small room.
Each floor shares a bathroom with limited and often unsanitary and unusable fixtures. Throughout the facility, the toilets, washbasins, faucets, and other water connections are in very poor condition and in serious need of repair.
The facility has failed numerous sanitation and code requirement inspections due to the poor condition of the plumbing. Present unsanitary conditions include uncapped sewer pipes and disconnected toilets.
Project Description
This project will repair and replace the worst plumbing and unhygienic situations in the building. Work to be done includes repairing or replacing five washbasins, four toilets, and all leaking and/or non-functioning faucets.
To maximize the replacement of hardware, all labor will be provided by in-house staff.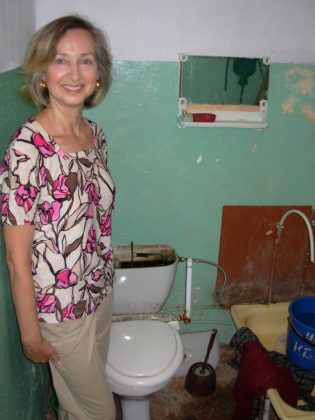 Project Impact
The project will directly benefit 35 disabled senior citizens as well as 25 staff who care for them around the clock.
Peace Corps Volunteer Directing Project
Ilse Whisner
Comments
This project will greatly improve sanitary conditions, code compliance, and resident comfort by restoring basic service for the home. This will vastly improve the lives of the handicapped senior citizens and their caretakers.
Dollar Amount of Project
$500.00
Donations Collected to Date
$350.00
ADOPT THIS PROJECT BY CONTRIBUTING THE DOLLAR AMOUNT NEEDED BELOW
Donations of any amount will be appreciated. The full amount will give you "naming rights", if that is something you would like.
Any contributions in excess of the Dollar Amount of the Project will be allocated to other projects directed by this PCV and/or projects of other PCVs in this country.
Dollar Amount Needed
$150.00
This project has been finished. To read about the conclusion of the project, CLICK HERE.