Itiso Health Clinic Maternity Ward Bathroom Project – Tanzania
Location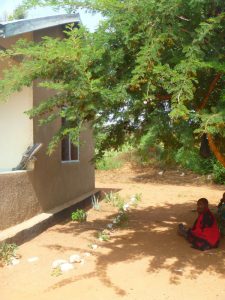 Village of Itiso, Chamwino District, Dodoma Region, Tanzania
Community Description
Itiso is a large village located about 3.5 hours northeast of Dodoma town, and is the department seat. There are about 9,000 people in Itiso and its surrounding sub villages, and most of these people depend on agriculture for income and subsistence.
There are two primary schools, one secondary school, and one health clinic. The two primary schools are overfilled and understaffed, and the health center's facilities are insufficient for the volume of patients. Itiso's village government is generally cooperative and supportive in carrying out projects.
At the health center, there are two toilets to service all patients. These toilets are located more than 50 meters from the maternity ward. The bathrooms are cramped, the doorways are too small for a very pregnant woman to pass through comfortably, and the toilets are deteriorating.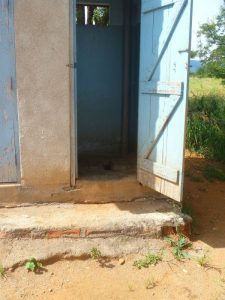 There is no place for a woman who has given birth to bathe or to wash sheets and clothes, and there is no room to do this in the existing toilets. Patients use their own sheets and fabric during the birth, which become bloody and sodden.
The village has expressed a need for facilities within a suitable distance for women who are giving birth, which will accommodate a pregnant woman's size and mobility, and allow for her to maintain her cleanliness.
Project Description
This project is to build a toilet and bath that will be connected to the maternity ward. It will include a porcelain latrine, a separate space to bathe and a cement sink to wash laundry.
The village has already conducted a meeting to gain support for this project and to create a project committee. The project will begin with the collection of materials and construction of the foundation.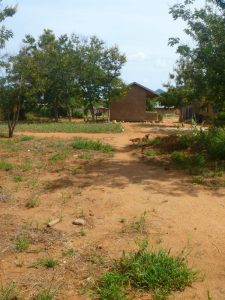 The village will hire three builders to build the bathroom, and several villagers to dig the cesspool. The clinic's doctor and nurses will be consulted on each design decision, and all questions will go through the project's 6-person committee.
Water Charity funds will be used to buy aluminum roofing, cement, wood , nails, washers, doors, the toilet, window bars, paint and pipes, and also pay for the skilled labor and transport of materials.
The community will contribute rocks, sand, and water, and the transport of these materials. They will also pay for the labor of the villagers digging the cesspool.
Project Impact
About 350 women per year who give birth at the health center, and 5 staff people, will benefit from the project.
Peace Corps Volunteer Directing Project
Nora Gavin-Smyth
Comments
This is a critical project that will allow the health center to be better able to provide maternity services to the community. Adequate and proper sanitary facilities will greatly improve the health and safety of patients and staff.
Dollar Amount of Project
$555.00
Donations Collected to Date
$555.00 + additional amounts
Dollar Amount Needed
$0.00 – This project has been fully funded through the generosity of friends and family of Peace Corps Volunteer Nora Gavin-Smyth, with additional amounts donated for future projects.
We encourage others to continue to donate using the Donate button below, and we will notify Nora of your donation. Additional funds will be used to fund the next project by Nora and/or those of other PCVs in the country of service.

This project has been finished. To read about the conclusion of the project, CLICK HERE.