Isla Escudo de Veraguas Composting Latrine Project – Panama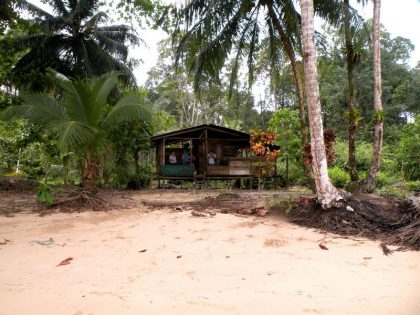 Location
Isla Escudo de Veraguas, Bocas del Toro, Panama
Community Description
Isla Escudo de Veraguas is an island belonging to the province of Bocas del Toro in the Western side of Panama. It is a 3-hour boat ride from the nearest port town, and boasts some of the most beautiful and undeveloped beaches in the country.
The island, which is over 1,000 acres in size, is home to about ten people year round and another thirty people live there a couple of months each year during peak fishing months. The island is completely untouched beyond a few small wooden huts that are spread out along small sections of the coastline.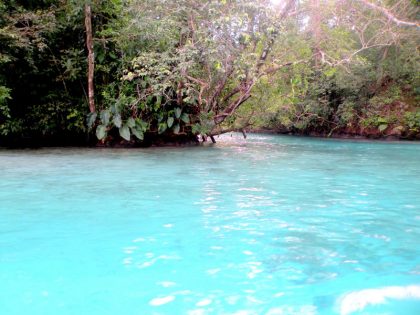 There is one Latino family there, but the majority of the inhabitants are indigenous people from the local Ngöbe-Buglé tribe. All of these inhabitants have very limited resources and this project will help them fulfill a long desired, but unattainable community needs.
There are no sanitation facilities on the island, and currently, the inhabitants use the woods or the water surrounding the island to relieve themselves. They lack the financial capability to undertake the construction of latrine of the appropriate technology on their own.
Project Description
This project is to build the first latrine on the island. Of necessity, it will be a composting latrine, in order to keep all solid waste contained and above the water level.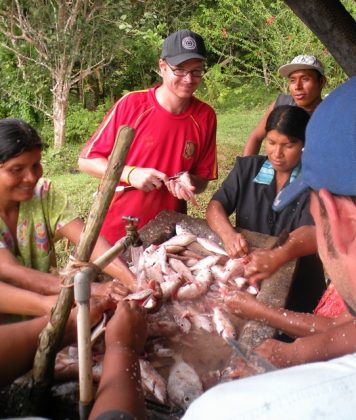 The latrine will be centrally located for the community members. It will be constructed using the island's sand to mix the cement base, felled wood to construct the walls, and natural palm fronds to serve as the roof.
Project Impact
Over 40 people will directly benefit from the construction of this composting latrine.
Peace Corps Volunteer Directing Project
Michael Smith
Comments
Although the number of people served is relatively small, it is a project that serves an important need for the island. The latrine represents the best sanitary option for the community, considering the surrounding environment, and is sustainable into the future.
Dollar Amount of Project
$500.00
Donations Collected to Date
$500.00
Dollar Amount Needed
$0.00 – This project has now been fully funded, through the generosity of The Soneva SLOW LIFE Trust as a part of their Clean Water Projects initiative.
We encourage others to continue to donate using the Donate button below, and we will notify Peace Corps Volunteer Michael Smith of your donation. Additional funds will be used to fund the next project by Michael and/or those of his counterpart PCVs in Panama.
This project has been finished. To read about the conclusion of the project, CLICK HERE.