ìPapa Kristq Negovaniî School Bathroom and Water Project – Albania
This project is made possible through the partnership of Water Charity & the National Peace Corps Association.


This is a project under the LET GIRLS LEARN Program, a collaboration of First Lady Michelle Obama & the Peace Corps to expand access to education for girls around the world!
Location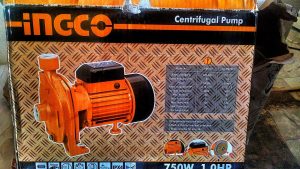 ìPapa Kristq Negovaniî school in Albania.
Community Description
The Papa Kristo Negovani NentÎvjcare is the only school located in the town of ErsekÎ, Kolonje. The school teaches students from 1st to 9th grade.
Problem Addressed
The school receives water from the municipal water system, and the waste goes to the town's sewer system. The water supply is unreliable, so water must be stored in two water deposits and pumped to the bathrooms. However, there is no electric water pump, so the water deposits and bathrooms cannot be used.
Project Description
The project aims to install a new electric water pump so that when there are water shortages, the toilets will still be able to function. The project will also fix all 28 toilets and their respective doors, and fix and install faucets in each bathroom. The project will also fix the water drainage in each bathroom so the bathrooms can be properly cleaned.
The project will take a total of 2 weeks. Water Charity funds will be used to buy the necessary material to fix the bathrooms, and the local government will provide the necessary workers for the labor.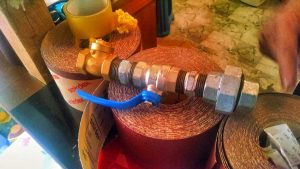 Project Impact
The project will serve 537 people, which includes students, teachers, and staff.
Peace Corps Volunteer Directing Project
Gabriel Hidalgo Naranjo
Monitoring and Maintenance
The local government and the school director will be in charge of monitoring and maintaining the bathrooms.
Comments
This project will restore the school bathrooms to full functionality, and students, faculty, and staff will have potable water for all purposes. Once the bathrooms are fixed, there will be a presentation on the importance of toilets and sanitation to make the students aware of the new bathrooms and the best practice to use them.
This project is part of the LET GIRLS LEARN program sponsored by FLOTUS Michelle Obama. It is intended to have a positive effect on keeping girls in school after they reach adolescence. Lack of clean facilities is a leading cause of women dropping out of school. Water Charity is proud to have sponsored the very first LGL project and continues to be a leading contributor to the program, as evidenced by projects like this one.
As an LGL project, this falls under our 100 Water Projects Program – Albania, as well as our larger Let Girls Learn Initiative – Worldwide.
This project was completed by the school and the community.