Impilo Community Center Pump Project – South Africa
Location
Vaalbank (aka Libangeni), Mpumalanga Province, South Africa
Community Description
Vaalbank, located about 90 km NE of Pretoria, is about 1 sq mile in area, and the extension area adjoining it about a third that size. All but a few of the streets are dirt. This region of South Africa is very water-challenged. Although most houses have a water tap in the front yard that was installed by the government, water delivery through them is very poor.
The majority of residents must get water from communal taps located sparsely around the village. These too are working only a few hours a week.The wealthier households do have either their own bore holes, pumps, and 2000 L water tanks or just tanks holding purchased water trucked in. For the rest, they must wheelbarrow water containers to the corner tap several times a week.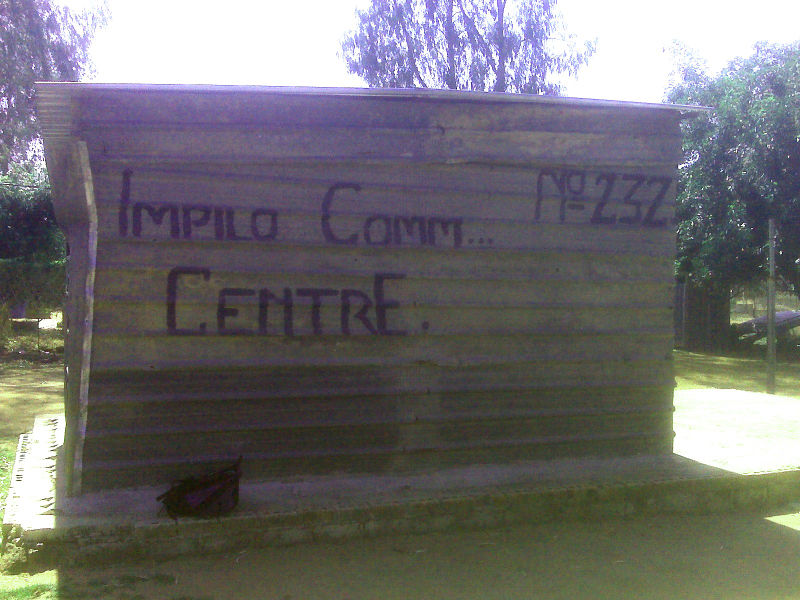 The recent government employees work strike has left the village water system in even worse shape than usual. Gardens at the clinic and other community organizations are dying, if not already dead, due to lack of water. Some schools have no water at all, either for drinking or sanitation. The hot summer is close and there is no water relief in sight.
The Impilo Community Center provides services to needy residents and HIV/AIDS and TB patients. The center has a bore hole fitted with a hand pump. However the pump leaks, so no water gets to the spout.
A surface visual inspection suggests that the pipes bringing the water up have 'rusted' out due to the high water salt content. The pump itself has been assessed to be in good working order.
Project Description
This project is to repair the bore hole pump at the Impilo Community Center.The pipes, which extend up to 40 meters into the well, will be pulled up, inspected, and replaced as needed.
The work will be done by experienced local well technicians. With a working pump, water will be available to those in need, and a community garden will be established.
Project Impact
This project will benefit 86 people, including 70 orphaned or vulnerable children, 10 HIV/AIDS patients and 6 TB patients that the center cares for.
Peace Corps Volunteer Directing Project
Mike Badzioch
Comments
This project will provide needed water to an underserved segment of the population. It brings a non-functioning well back to useful service for the community at a low cost.
Dollar Amount of Project
$500.00
Donations Collected to Date
$500.00
Dollar Amount Needed
$0.00 – This project has now been fully funded through the generosity of The Soneva SLOW LIFE Trust as a part of their Clean Water Projects initiative.
We encourage others to continue to donate using the Donate button below, and we will notify Mike of your donation. Additional funds will be used to fund the next project by the PCV and/or other projects in the country of service.
This project has been finished. To read about the conclusion of the project, CLICK HERE.