Igauri Clinic Rainwater Catchment Project – Tanzania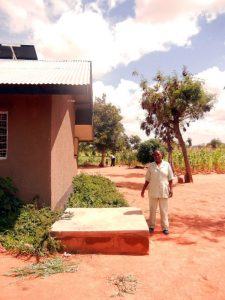 Location
Igauri, Singida Region, Singida Rural District, Ntonge Ward, Tanzania
Community Description
Igauri is located in the Singida Rural District, about 10 km outside of the town of Singida.
The 3 villages in the Ntonge Ward, Igauri, Ntonge, and Ifombou, face severe water problems. In Igauri alone, there are 2,050 people and only 4 wells spread across 5 km.
The Igauri Clinic serves Igauri and the 2 neighboring villages, plus any other visitors who may be passing by. The clinic staff provides health care, medicine, vaccinations for mothers and children, and health education. It is the only clinic for many kilometers. On any given day, one could expect to see 75-100 patients at the clinic.
Many mothers come to the clinic and are unable to get proper help because there is a water shortage. Furthermore, girls from the local primary school use time out of the classroom to come to fetch water for the clinic and its staff members.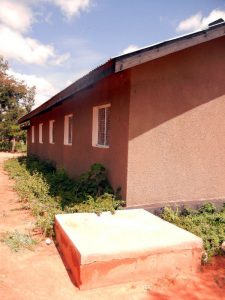 Project Description
This project is to build a rainwater catchment and storage system to establish a water source for the clinic.
A 3,000-liter water storage tank will be installed on a stand, which the community has already built. Gutters will be fabricated and placed on the roof of the clinic to capture rainwater. The gutters will be connected to the tank by piping.
Under the direction of the clinic staff and village leaders, a local carpenter will install the gutters and piping.
Water Charity funds will be used to purchase the tank, materials, and tools. They will also be used to pay the skilled workman.
Project Impact
7,000 people total in the Ntonge Ward (which includes the 3 villages of Ntonge, Igauri, and Ifombou) will benefit from the project.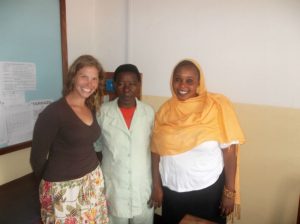 Peace Corps Volunteer Directing Project
Danielle Korpalski
Comments
This project addresses the number one problem for the Singida region and its inhabitants, the lack of water. It is an essential infrastructure project with a huge impact at a modest cost.
A reliable water source at the clinic for use by patients and staff will improve the quality of services the clinic will be able to deliver to the entire community.
Dollar Amount of Project
$555.00
Donations Collected to Date
$555.00
Dollar Amount Needed
$0.00 – This project has now been fully funded through the generosity of friends and family of Peace Corps Volunteer Danielle Korpalski.
We encourage others to continue to donate using the Donate button below, and we will notify Danielle of your donation. Additional funds will be used to fund the next project by Danielle and/or those of other PCVs in the country of service.

This project has been finished. To read about the conclusion of the project, CLICK HERE.