Conclusion of Guria Youth Resource Center Bathroom Project – Georgia
This project has been completed under the direction of Peace Corps Volunteer Rachael Evarts.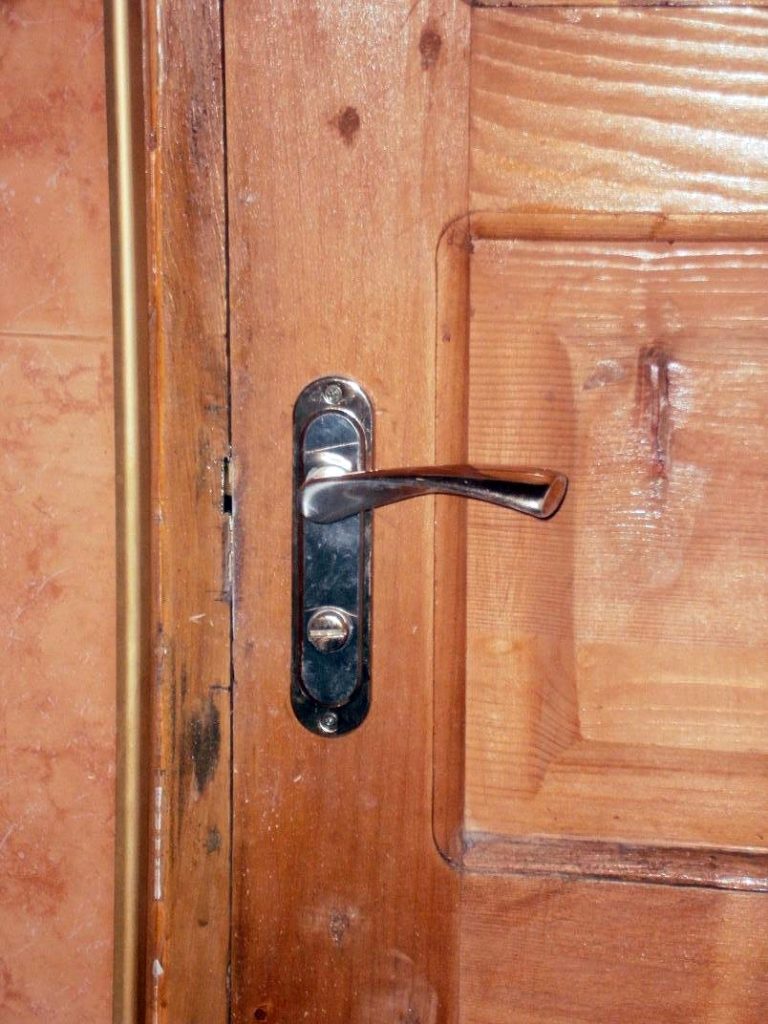 To read about the beginning of the project, CLICK HERE.
The project was to repair and upgrade the bathroom and install a water tank at the Guria Youth Resource Center.
Rachael reports:
The process began with the installation of the new water tank. Because of a recent snow storm the installation of the tank was postponed due to a sizeable amount of snow that had accumulated on the roof of the bathroom.

After waiting two weeks, local community members took it upon themselves to fix the problem and volunteered to shovel the snow from the roof so that the installation of the tank could finally begin.

The tank was placed on the roof, and related piping, connecting the pump to the tank and the tank to the toilets, was installed according to plan.

Next came the "beautifying" of the bathroom. The bathroom was tiled and painted by the staff of the Guria Youth Resource Center. A new window and locks were purchased from local vendors and installed after the paint was dry.

Community members who often spend time at the center were very excited about the renovations to the bathroom, and two young community members even volunteered their time to help clean up after the work on the bathroom was completed.

Thank you so much for the opportunity to transform the bathroom at the Guria Youth Resource Center. Not only has this project created a cleaner and safer environment for the community but it has also boosted the morale of those people who work in the center and those who use the resources at the center daily.
Thanks to Rachael for completing the project and to Stanley Zylowski for providing the funding.