Guakudow Solar Borehole Project – Ghana
This project is made possible through the partnership of WATER CHARITY and the NATIONAL PEACE CORPS ASSOCIATION.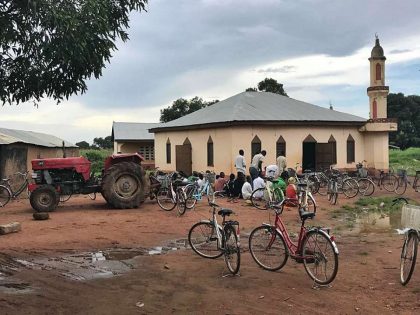 Location
Guakudow-Mamprusi, Northern Region, Ghana
Community Description
Guakudow is a very small village located in the West Mamprusi District of the Northern Region. It is deep within the Shea parklands. The community consists of one primary school, one mosque, three small shops, two tailors and approximately one hundred and fifty households.
The entire community farms and little to none of the production are considered commercial farming. The community is very unified but has a minimal opportunity for community development. The people grow maize, rice, groundnut, beans, soybeans, cowpeas, millet, peppers, sweet peppers, tomatoes, garden eggs, okra, onions, and alefu.
Guakudow is a Muslim community that promotes peaceful living and togetherness and is welcoming to everyone, even those from other religious backgrounds.
Problem Addressed
In 2005 the village's first hand-controlled borehole well was built. For several years it has been broken and unusable. The water smells very bad and is not safe for any use at all. The villagers must now walk long distances to fetch water. This especially affects the education of school children who are responsible for fetching water before they can attend class.
Project Description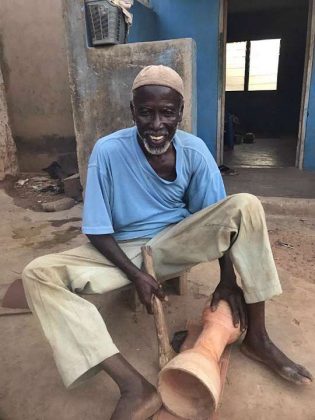 This project will repair the borehole well for the community and will include:
installation of new 24-volt solar pump
installation of two 250-watt, 24-volt solar panels
building a concrete/cement pillar
installation of a 3,000L water tank
installation of a water treatment chamber
Community Organization
H2O Africa Care will provide professional technical project design, planning, administration, and monitoring.
Project Im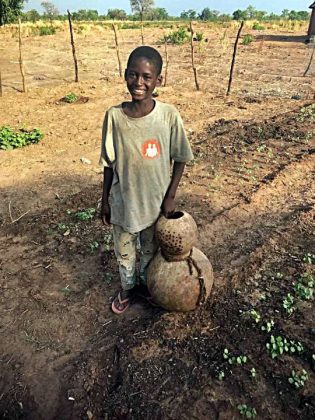 pact
About 500 people will benefit from this project.
Project Administration
The project will be implemented under the direction of Nana Kudjoe Kesse, Executive Director and Chief Operations Officer of H2O Africa Care, with assistance from Solomon Amuzu. In working with Water Charity, Nana previously completed many borehole and bathroom projects.
Monitoring and Maintenance
The community will provide a person to be in charge of the facility. The people of the village will pay a small fee to pump water. These funds will be used for maintenance and repairs when needed. The H2O team will do a monthly follow-up to monitor the functioning of the facility and make sure it is being properly used. A general communal labor team will be organized for cleanup/maintenance when the need arises.
Project Funding
This project has been funded by an anonymous donor.