GCM Bathroom Project – Philippines
Location
Sitio Boso Boso, Barangay San Jose, Antipolo City, Philippines
Community Description
Grace Christian Mission (GCM) is a "bahay ampunan," a 24-hour residential home for boys and girls ranging from ages 5-18. This NGO is located in Boso Boso, Antipolo City, and is in proximity to the capital city of Manila. In spite of its close distance to the Philippines' largest city, Boso Boso is a rural agricultural community, composed largely of rice and subsistence farmers. The community is generally of low socio-economic status.
The center houses a maximum of 70 children and youth. Licensed and accredited by the Department of Social Welfare and Development (DSWD), Grace Christian Mission cares for indigent orphans, half orphans, abandoned and neglected children, products of broken families, and minority children of the indigenous "Dumagat" people. The children are referred to the home by DSWD, by their own relatives, or by other caring community members, so that the children's needs— for food, proper shelter, healthcare, and education— may be met.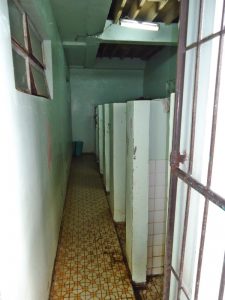 Through their residency at GCM, the children learn skills to become productive adults and leaders in their community. Regular activities such as life skills, daily tutorials, group therapy, recreational activities, livelihood projects, and daily devotion aim to enhance the children's physical, psycho-social, intellectual, and moral well being.
GCM also plays an ever-increasing role in community welfare, from hosting cosmetology courses to leading HIV/AIDS prevention seminars.
Since the home was built in 1992, the quality of the two bathrooms (one for male residents, one for female residents) has deteriorated significantly. The bathrooms hold excess standing water and wastewater as a result of the poor drainage system, and can be breeding grounds for disease.
Project Description
This project is to renovate two bathrooms at the center. The primary focus will be on improving the drainage systems (which are not deep enough and are easily clogged) and replacing the damaged flooring with new tile.
Additionally, the bathroom stalls will be renovated, as there are presently no separate places for bathing and waste elimination. Three of the six-bathroom stalls in each bathroom will be converted into bathing rooms by removing the toilets and adding faucets for bathing purposes. Finally, basic doors will be added for necessary privacy.
Renovations will be conducted by local contract plumbers from the community.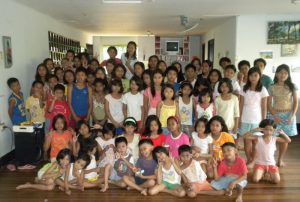 GCM will provide for the cost of labor and for the replacement tiles.
Appropriate Projects funds will be used to purchase cement, plywood, faucets, pipes, and other construction supplies.
Project Impact
This project will benefit the health of the 70 children and 10 staff, and also numerous guests, sponsors, and donors who visit the home on a regular basis.
Peace Corps Volunteer Directing Project
Jessica Friedman
Comments
These renovations are central to providing safe and clean bathrooms for the children. In addition, they will ensure that the center has safe, clean, and appropriate facilities for residents and the community.
Dollar Amount of Project
$555.00
Donations Collected to Date
$555.00
Dollar Amount Needed
$0.00 – This project has been fully funded through the generosity of The Soneva SLOW LIFE Trust as a part of their Clean Water Projects initiative.
We encourage others to continue to donate using the Donate button below, and we will notify Peace Corps Volunteer Jessica Friedman of your donation. Additional funds will be used to fund the next project by Jessica and/or those of other PCVs in the country of service.

This project has been finished. To read about the conclusion of the project, CLICK HERE.