Gasanane Primary School Rainwater Catchment Project – Rwanda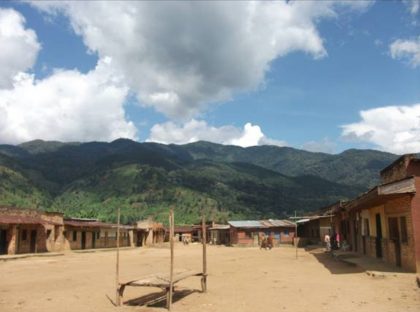 Location
Banda Village, Rangiro Sector, Nyamasheke District, Western Province, Rwanda
Community Description
Banda Village is a small and remote village on the periphery of Nyungwe Forest National Park in the southwest of Rwanda. The village is situated in one of the most populated areas in Rwanda, with a population density of approximately 500 people per square kilometer. Over 90% of the villagers engage in subsistence farming.
Land scarcity and lack of sustainable management of resources, in conjunction with inadequate health services, and insufficient access to clean water, sanitation, and education, contribute to the desperate conditions in Banda.
Gasanane Primary School has 400 students. There are no facilities that would permit proper hygienic practices.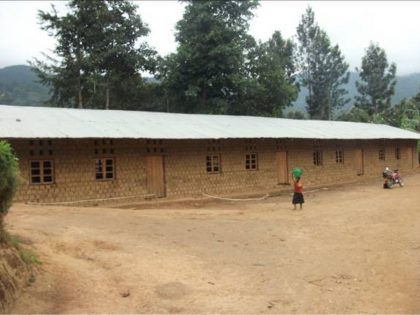 Project Description
This project is to build a rainwater catchment and storage system at the school.
Rain gutters will be purchased and constructed along the edges of the school's tin roof. Rainwater will be collected and funneled to a piping system that will convey the water to a 1000-liter polyethylene tank, which will be purchased and transported to the site.
The tank will sit on a wooden platform to be constructed at the edge of the school, between the latrines and the front of the school.
Four valves/spigots will be installed at the bottom of the tank to allow for 4 different hand washing stations, and for use in obtaining water for cleaning at the school.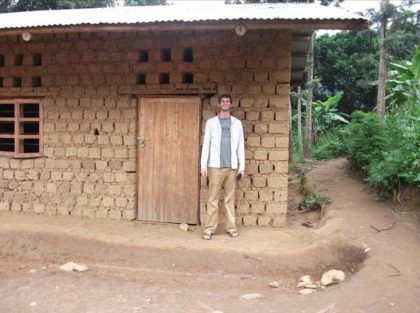 The entire system will be installed and constructed by a local contractor. The catchment system will be maintained by the maintenance man at the school.
Project funds will pay for the gutters, tank, materials, supplies, transport, and some labor.
Project Impact
406 people will benefit from the project, including 400 students and 6 teachers.
Peace Corps Volunteer Directing Project
Jarod Ring
Comments
This project will have the effect of improving hygiene and the overall health of the children attending the school. It is the appropriate solution under the circumstances for collecting and storing needed water.
Dollar Amount of Project
$500.00
Donations Collected to Date
$500.00
Dollar Amount Needed
$0.00 – This project has now been fully funded through the generosity of The Soneva SLOW LIFE Trust as a part of their Clean Water Projects initiative.
We encourage others to continue to donate using the Donate button below, and we will notify Jarod of your donation. Additional funds will be used to fund the next project by the PCV and/or other projects in the country of service.
This project has been finished. To read about the conclusion of the project, CLICK HERE.