Gakenke District Health Centers Plumbing Training – Rwanda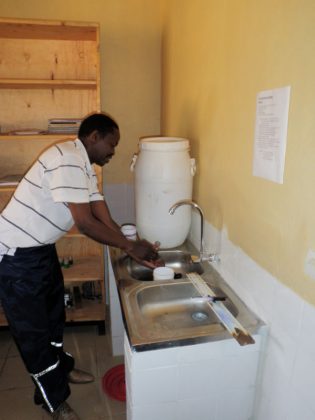 Location
Gakenke District, Northern Province, Rwanda
Community Description
Gakenke is a district in the Northern Province of Rwanda. The population is 80% farmers and all relatively poor. The total catchment population for the targeted health centers is 334,000 people.
There are 18 health centers in Gakenke District with some form of running water. The plumbing facilities in the health centers are constantly out of order because of basic maintenance and repair problems.
The staff of the health centers has had no training on how to maintain or fix the plumbing, including toilets and sinks. The result is that once plumbing fixtures are broken, they are no longer used, and the hygiene of the staff and patients of the health center is compromised.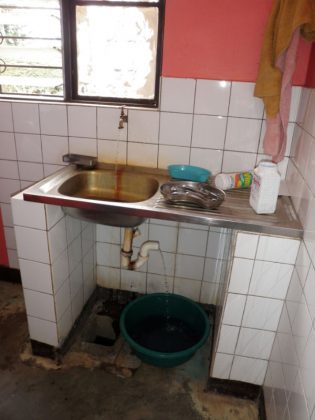 Nurses are unable to wash their hands after each patient consultation, people cannot wash their hands after going to the bathroom, and patients' families cannot wash their hands before preparing meals for the patients.
At present, plumbing problems are dealt with by calling a technician from a distant place, sometimes 3-hours away. It often takes days for a technician to come out to repair something as simple as a broken faucet or sink.
Project Description
This project is to provide training for a representative of the maintenance staff of each of the 18 health centers to maintain and repair the plumbing of the facilities.
A plumber has been selected to lead the hands-on training session in Kinyarwanda, the local language. The 18 participants will be organized in small groups of 6 people to encourage hands-on practice. Each training session will last two days and will end with a hands-on test where the participants will demonstrate the skills they have learned.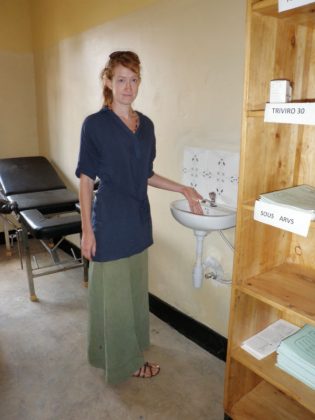 This training will be a pilot project, and, if concrete results are seen, it will be repeated with health centers of other districts in Rwanda.
Project Impact
334,000 people will benefit from this project.
Peace Corps Volunteer Directing Project
Kitty Hall
Comments
With this training, representatives of each health center will be able to maintain the plumbing and do basic repairs, which will encourage good hygiene.
This is a unique approach to a simple but widespread problem, that of reducing the spread of disease that comes from poor hygiene. The impact of training key people to do work when it is required will be orders of magnitude more effective than reacting to each problem as it comes up as an individual need.
Dollar Amount of Project
$500.00
Donations Collected to Date
$500.00
Dollar Amount Needed
$0.00 – This project has been fully funded through the generosity of the Elmo Foundation.
We encourage others to continue to donate using the Donate button below, and we will notify Peace Corps Volunteer Kitty Hall of your donation. Additional funds will be used to fund the next project by her and/or those of other PCVs in the country of service.
This project has been finished. To read about the conclusion of the project, CLICK HERE.