Fray Ramón Rojas High School Solar Pump Project – Peru
Location
Santiago, Ica, Peru
Community Description
Santiago is the second biggest district in the department of Ica on the coast of Peru. Founded in 1870, Santiago has 46,000 habitants in the district and 7,500 habitants in the center of Santiago itself.
Fray Ramón Rojas is an all-female high school in Santiago, serving 600 students.
Project Description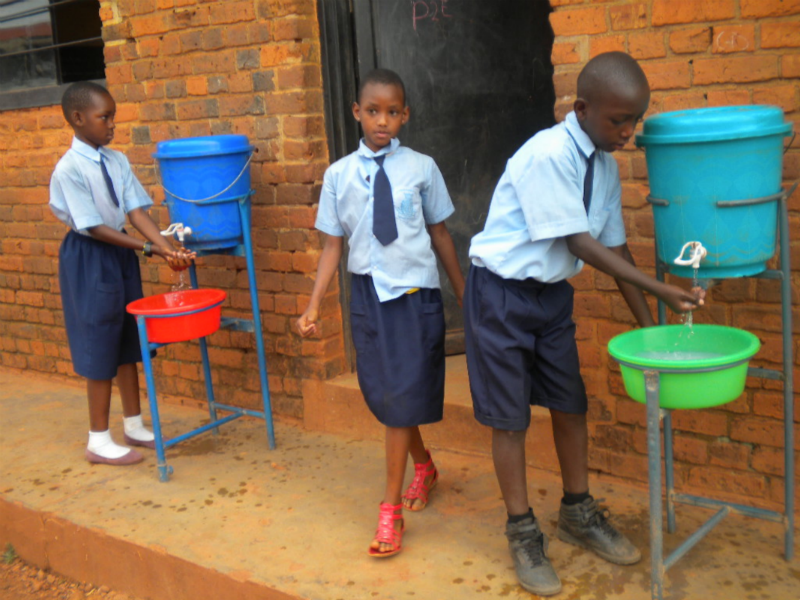 This project is to purchase and install a solar water pump to transport water from the source to the bathroom and handwashing stations at the school.
The pump will be powered by two 100-watt solar panels, thereby eliminating the need for batteries in the system. The design will save the costs of purchasing the batteries, and charging, servicing and replacing them in the future.
The project makes use of the work that has been done to date to design and install the water supply system. The water comes from a ground well, with a reliable and consistent water supply. A 7-meter tall concrete tank, with a capacity of 2.5 cubic meters of water, will be utilized.
The pump will lift the water from the well to the tank. Water will flow by gravity to the necessary stations at the school through 1-inch PVC pipe.
To secure the system from of damage and theft, the solar panels are mounted on top of the water tank. In addition, there is a wall that surrounds the school grounds and there is a guard stationed at the school 24 hours a day.
The project is part of a larger initiative to build on existing knowledge of renewable energy technology by teaching and promoting the use of solar energy in the district of Santiago, Ica.
Project Impact
600 female high-school students plus 20 staff members will benefit from the project.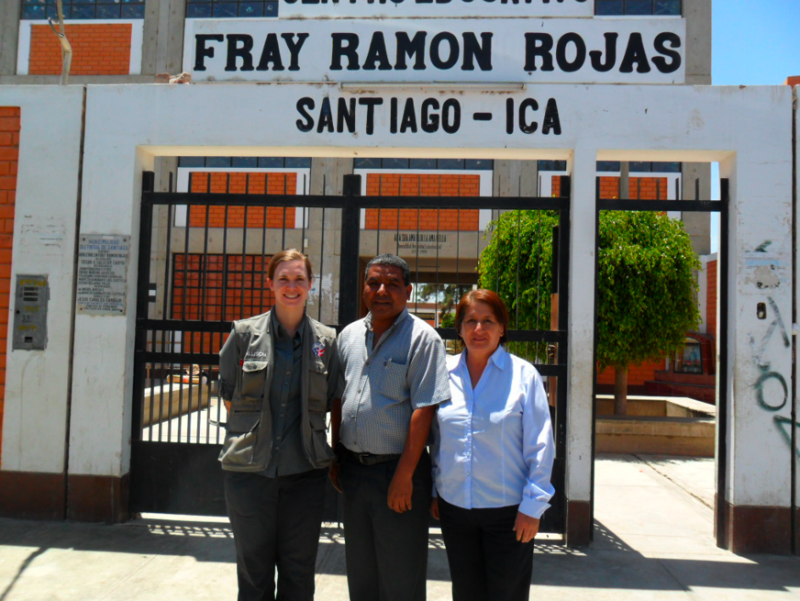 Peace Corps Volunteer Directing Project
Allison Schuster
Comments
This project will save money for the school and provide for a reliable water source. It will also serve to demonstrate one aspect of the school's program to teach the subjects of climate change and the uses of renewable energy to the students.
Dollar Amount of Project
$300.00
Donations Collected to Date
$300.00 + additional amounts for future projects
Dollar Amount Needed
$0.00 – This project has been fully funded through the generosity of Michael Miller, of Sunset Hills, MO, USA. Additional funds have been donated by other friends and family of Peace Corps Volunteer Allison Schuster.
We encourage others to continue to donate using the Donate button below, and we will notify Allison of your donation. Additional funds will be used to fund the next project by Allison and/or those of other PCVs in the country of service.

This project has been finished. To read about the conclusion of the project, CLICK HERE.