Fass Toucouleur Elementary School Latrine Project – Senegal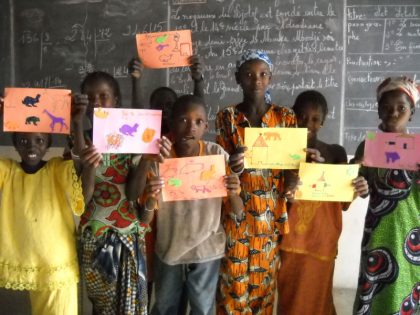 Location
Fass Toucouleur, Kaolack Region, Senegal
Community Description
Fass Toucouleur is a small Pulaar village located about 24 km south of Kaolack and 5 km west of the nearest paved road. There is no electricity and peanut and millet farming are the primary sources of income.
On the edge of the village is the Fass Toucouleur Elementary School,
consisting of four classrooms. There are four teachers and approximately 100 students.
There are currently no latrines at the school and the students go the bathroom directly behind the classroom. This not only causes an unpleasant learning environment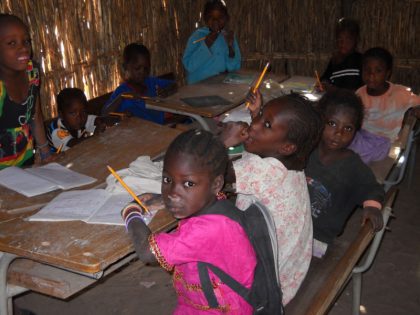 but also causes diarrheal diseases. Teachers must walk to a nearby compound to use the latrine there, disrupting class for all their students.
Project Description
This project is to construct a building containing two separate latrines, one for boys & men and one for girls & women.
Both latrines will empty into a central septic tank that can be readily pumped when full.
The community is donating the labor to dig the septic tank as well as the rocks and gravel to mix with the cement. Each student will contribute a nominal amount for the upkeep of the supplies necessary for proper hygiene.
Project funding will be used to buy all the necessary supplies, including cement, piping, and re-bar, as well as to pay for the portion of labor not included in the community contribution.
Upon completion of the project, a handwashing mural will be painted and a school-wide hygiene lesson will be conducted.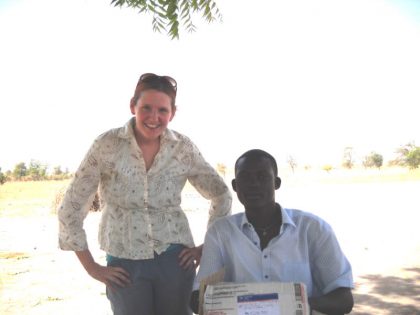 Project Impact
300 people, consisting of students, teachers, and community members, will benefit from the project.
Peace Corps Volunteer Directing Project
Jen Richards
Comments
This project is necessary for the health, convenience, and dignity of the school and community. It uses the appropriate technology to ensure that the facility will be sustained with minimal maintenance.
Dollar Amount of Project
$500.00
Donations Collected to Date
$500.00
Dollar Amount Needed
$0.00 – The Soneva SLOW LIFE Trust as a part of their Clean Water Projects initiative.
We encourage others to continue to donate using the Donate button below, and we will notify Jen of your donation. Additional funds will be used to fund the next project by the PCV and/or other projects in the country of service.
This project has been finished. To read about the conclusion of the project, CLICK HERE.