Conclusion of Estanzuela Water System Project – El Salvador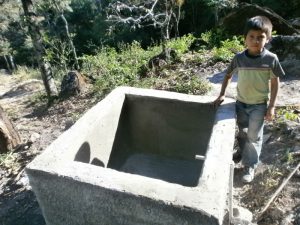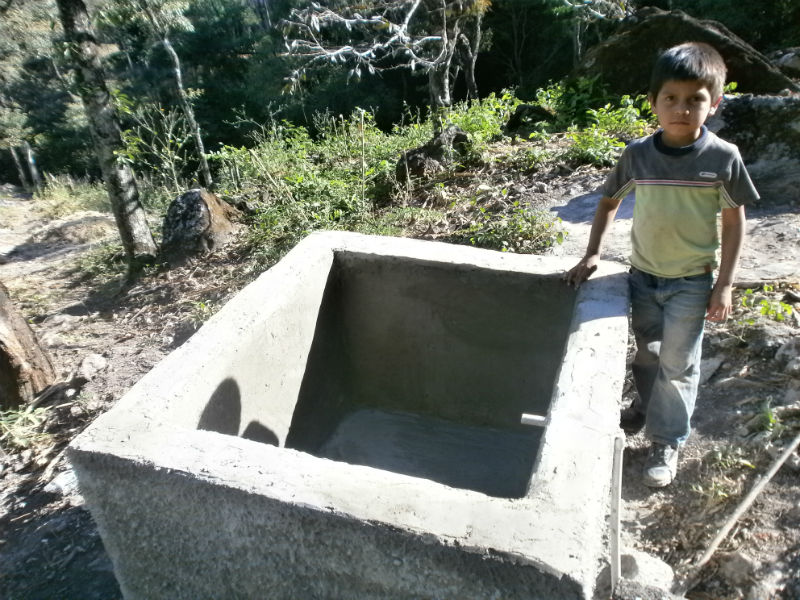 This project has been completed under the direction of Peace Corps Volunteer Charlene Hopkins. To read about the beginning of the project, CLICK HERE.
The project was to build a water system to serve the school.
Shelby reports:
Estanzuela's water project was completed successfully.

A new spring box was constructed where the natural spring is located. Underground as well as above-ground tubing was placed from the new spring box to a new tank at the school. The tank, which had been a danger to children, had been moved from a rotting structure to the top of the kitchen area.

The initial creation of the spring box and placement of the tubing was done within 2 weeks. The tubing once at the school became a little more difficult as there were various tubes being run to and from the bathroom and kitchen. This process took an additional 2 weeks.

All in all, the project was a success, and the school now has running water and a safe area for the students to play.
We are grateful to Shelby for completing the project, and again extend our thanks to the Paul Bechtner Foundation for providing the funding.