Escuela Oficial Rural Mixta Aldea Xixviac Handwashing Station – Guatemala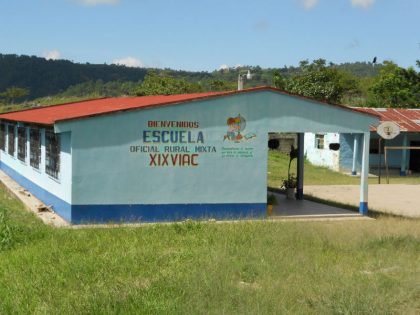 Location
Aldea Xixviac, Aguacatán, Huehuetenango, Guatemala
Community Description
Aguacatán is located 45 minutes east of the department capital Huehuetenango. It is in the highlands of Guatemala in the northwestern part, south of Mexico.
It is a small indigenous community that only has water during the rainy season. Farming corn and other crops are a strong form of income.
Escuela Oficial Rural Mixta Aldea Xixviac has 126 students and only two water faucets (in bad condition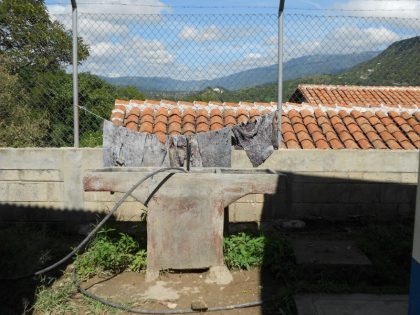 Project Description
This project is to build a 5,000-liter tank-style handwashing station, with 8 faucets around the tank.
The water source from the community will be connected to the tank to ensure that it remains full. The tank will fill up when there is water available at the school.
The tank will have a float valve in it to stop the water when it is full. The tank is cylindrical in shape and made of concrete. The faucets will be industrial-strength metal so that they will last for many years.
The faucets will be located directly on the tank itself which will supply each one with sufficient pressure. Under the tank will be a cement platform/floor that the kids will stand on and prevent mud from building up around the handwashing station.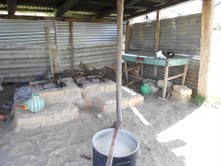 Project funds will be used to purchase materials, including sand, gravel, cement, iron, faucet parts, tank, and tubing, and basic tools for construction, such as hammers, wheelbarrows, and shovels.
The community will provide all the labor, including a skilled mason and helpers.
Trainings will be provided for the teachers about proper hand washing and teeth brushing, as well as maintenance of the handwashing station.
Project Impact
There are 126 students and 7 teachers. In total, 133 people will directly benefit from the project.
Peace Corps Volunteer Directing Project
Maggie Burns
Comments
This is the appropriate technology to provide for the hygiene and dental health of the students and teachers at the school.
Dollar Amount of Project
$500.00
Donations Collected to Date
$500.00
Dollar Amount Needed
$0.00 – This project has now been fully funded through the generosity of The Soneva SLOW LIFE Trust as a part of their Clean Water Projects initiative.
We encourage others to continue to donate using the Donate button below, and we will notify Peace Corps Volunteer Maggie Burns of your donation. Additional funds will be used to fund the next project by Maggie and/or those of other PCVs in the country of service.
This project has been finished. To read about the conclusion of the project, CLICK HERE.