EORM Tzanjon Handwashing Station Project – Guatemala
Location
Paraje Tzanjon, Momostenango, Totonicapan, Guatemala
Community Description
Paraje Tzanjon is located approximately 4 km off of the Inter-American Highway. It is part of the Municipality of Momostenango, Department of Totonicapan. It is home to approximately 300 families totaling 800 inhabitants.
166 children attend the Escuela Oficial Rural Mixta (EORM) Tzanjon. Ten parents form a "Consejo Educativo" (educative council) to directly support the school. They oversee maintenance and assist 6 teachers with coordinating general festivities throughout the year.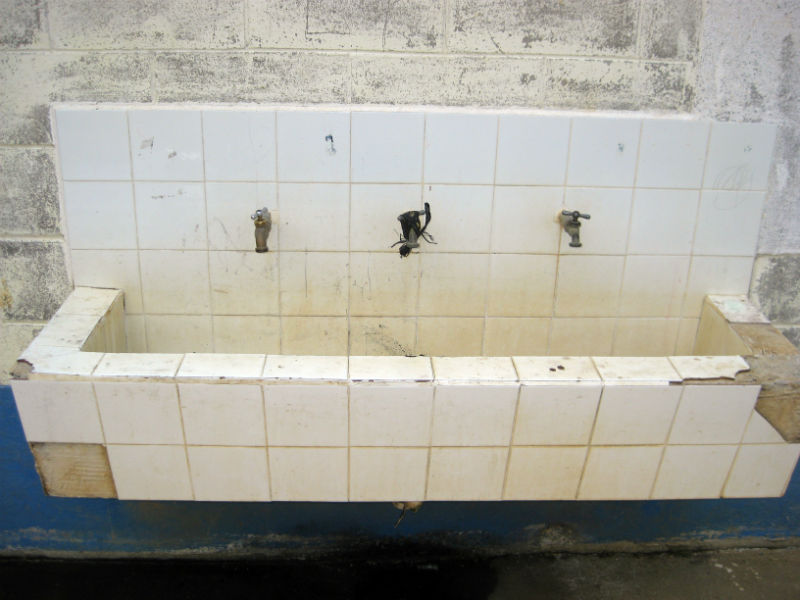 The school has an ample supply of water throughout the school cycle from a natural spring located about 1 km away. There are 2 existing handwashing faucets. There are flush toilets and a septic tank, as well as a seepage pit for the existing faucets.
The school is part of the Healthy Schools Program, in coordination with the Peace Corps and local government. However, current facilities are inadequate for the oral and personal hygiene needs of the students.
Project Description
This project is to build a new 5-faucet hand washing station at the school.
The station will be built near the lavatories and opposite the classrooms. A large concrete foundation will be built to prevent the buildup of mud. A drainage system will be built so that there is no standing water.
Water Charity funds will be used for materials, including concrete, rebar, piping, and fixtures.
The work will be done by experienced men from the community. The community will pay all additional costs associated with the project.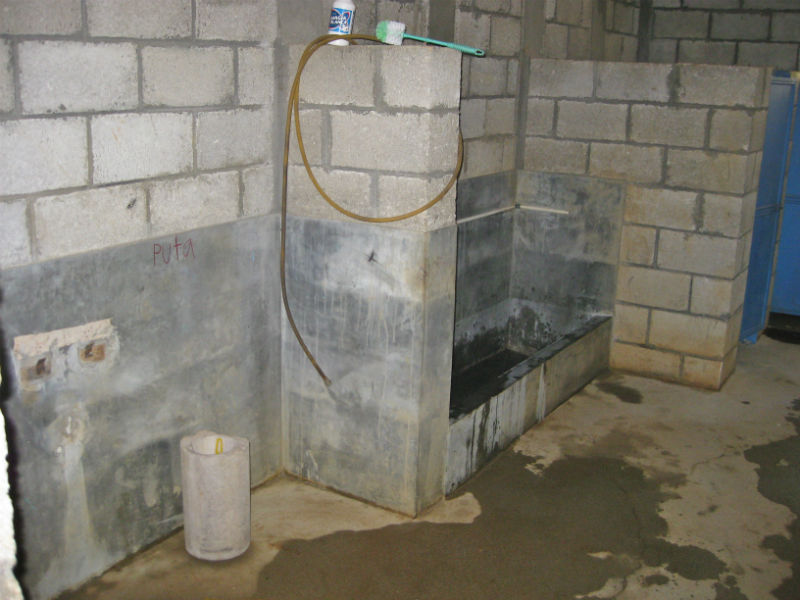 Project Impact
166 students and 6 teachers will benefit daily from the project. The entire community of 800 will benefit during meetings and celebrations at the school.
Peace Corps Volunteer Directing Project
Daniel Landeros
Comments
This project will greatly improve the ability of the students to practice proper hygiene, as it will minimize the clustering of children and reduce the time needed for personal hygiene.
Daniel previously completed the EORM Xoljoc Handwashing Station Project – Guatemala.
Dollar Amount of Project
$555.00
Donations Collected to Date
$175.00

Dollar Amount Needed
$0 – This project became infeasible, and the funds were recovered without loss, and applied to other projects in Guatemala.