EORM Paraje Choyer-Kabal Water Project – Guatemala
Location
Santa Ana, Momostenango, Totonicapan, Guatemala
Community Description
Momostenango is a medium-sized town in the middle of the mountains Sierra Madre, in the municipality of Momostenango, department Totonicapan.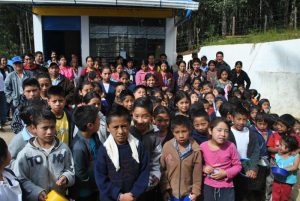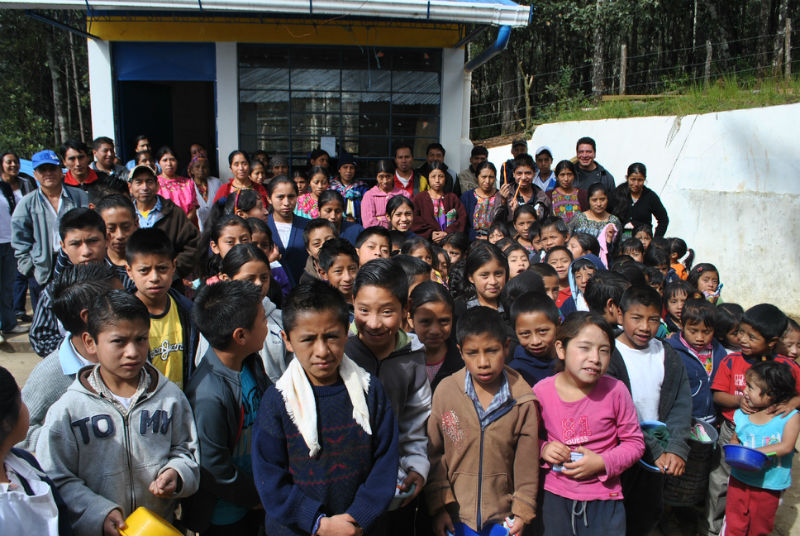 Momostenango is full of mountains and forests. The population is about 129,878 inhabitants, and 95% are indigenous. The main language that people speak is K'iche' but many people, especially those who live close to the center, speak Spanish.
There are two seasons, the dry season, running from November to April and the rainy season, running from May to October.
EORM Choyer-Cabal is one of the ten public schools that work with the program Escuelas Saludables (Healthy Schools), a collaboration between the Peace Corps and the government. All of the teachers in the school are female and have a strong relationship with the community. The school lacks a consistent water supply during the six months of the dry season.
Project Description
This project is to build three tanks for the storage of water at the school.
The water comes from a natural spring 13 km away. The tanks will be located on the school property, and filled by gravity through a buried pipeline, consisting of ½-inch PVC pipe.
The tanks will be built with cement, iron, sand, rocks and manual labor.
Water will be available from 5 faucets for the use of students and staff.
Skilled labor will be provided by Timoteo Avak Cuyuch, a local mason, Felipe Cuyuch Itzep, his assistant, and volunteer labor from the parents association.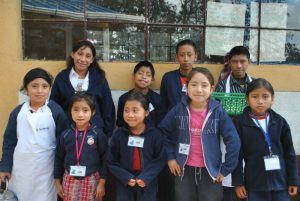 The community has provided the funds for the passage over the private property from the water source to the school. They have also provided the piping from the natural spring to the school.
Project Impact
Approximately 80 families, or 400 people, will benefit from the project.
Peace Corps Volunteer Directing Project
Monica Echavarria
Comments
This project makes use of an existing infrastructure and a large amount of community support to provide a reliable water supply at the school for drinking, personal and dental hygiene, cooking, and cleaning.
Dollar Amount of Project
$555.00
Donations Collected to Date
$555.00
Dollar Amount Needed
$0.00 – This project has been fully funded through the generosity of The Soneva SLOW LIFE Trust as a part of their Clean Water Projects initiative.
We encourage others to continue to donate using the Donate button below, and we will notify Peace Corps Volunteer Monica Echavarria of your donation. Additional funds will be used to fund the next project by Monica and/or those of other PCVs in the country of service.

This project has been finished. To read about the conclusion of the project, CLICK HERE.