El Brison Water System Project – Dominican Republic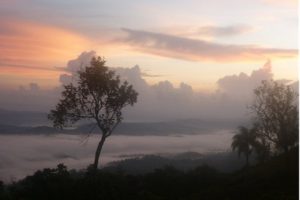 This project is the second project to be implemented under the Water Charity Ferro-Cement Tanks for the Dominican Republic and Haiti Program. It calls for the construction of a 15,000-liter Ferro-cement tank for water storage to serve the communities of El Brison and Las Batatas Arriba, Dominican Republic.
The project is under the direction of Peace Corps Volunteer and Engineer Duncan Peabody, as part of a larger plan for a comprehensive water system for the two communities.
El Brison and Las Batatas Arriba, are located high in the Cordillera Septentrional in the north of the Dominican Republic. They have neither running water nor electricity, and access to the communities is difficult or impossible by automobile depending on the weather conditions. As a result, the communities have been largely neglected and remain completely without infrastructure, apart from a one-room elementary school.
Duncan is working on an overall project for the construction of a gravity-fed water system with a spring catchment to provide drinking water to 49 homes. The water system will be complemented by the formation of a community water board to govern the water system, and health and hygiene promoters to teach the community how to use the water to improve their well. Work has already begun on the tube line.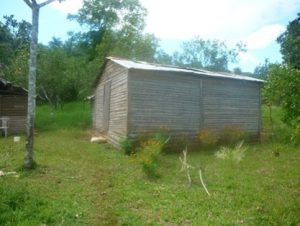 The system is designed to serve the current population of 205 people, plus expected expansion. The source flow rate will be 3.5 gallons/minute, with water availability at 25 gallons/person/day.
A significant part of the overall project is the construction of a Ferro-cement tank. The tank will store water during off-hours so that during peak water demand there will always be water available in the pipeline.
Project funds will be used to purchase materials, including rebar, wire mesh, cement, sand, gravel, wire, aluminum lids, plywood, tarp, paint, and plumbing fixtures.
As part of the overall program, the construction of this tank will include the training of several Haitians who, after completion of training, will go to Haiti to build at least 8 additional tanks. As part of the agreement for receiving training these workers will capacitate more workers in Haiti to continue to build these tanks, which are in high demand during the current crisis.
Most of the labor will be volunteer labor, with the exception that the trainees will receive small stipends.
The construction of this tank will take 5 days to complete, and is already underway.
This project has now been fully funded through the generous donation of Santevia Water Systems as part of their Santevia Gives Back Program, together with the matching funds provided by The Soneva SLOW LIFE Trust.
Any additional donations using the Donate button below will be allocated to the construction of water storage tanks in the Dominican Republic and Haiti.

This project has been completed. To read about the conclusion of this project, CLICK HERE.