Well Handpump Repair and Workshop Program – Uganda
This project is made possible through the partnership of WATER CHARITY and the NATIONAL PEACE CORPS ASSOCIATION.

Location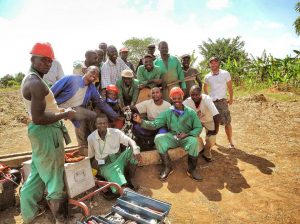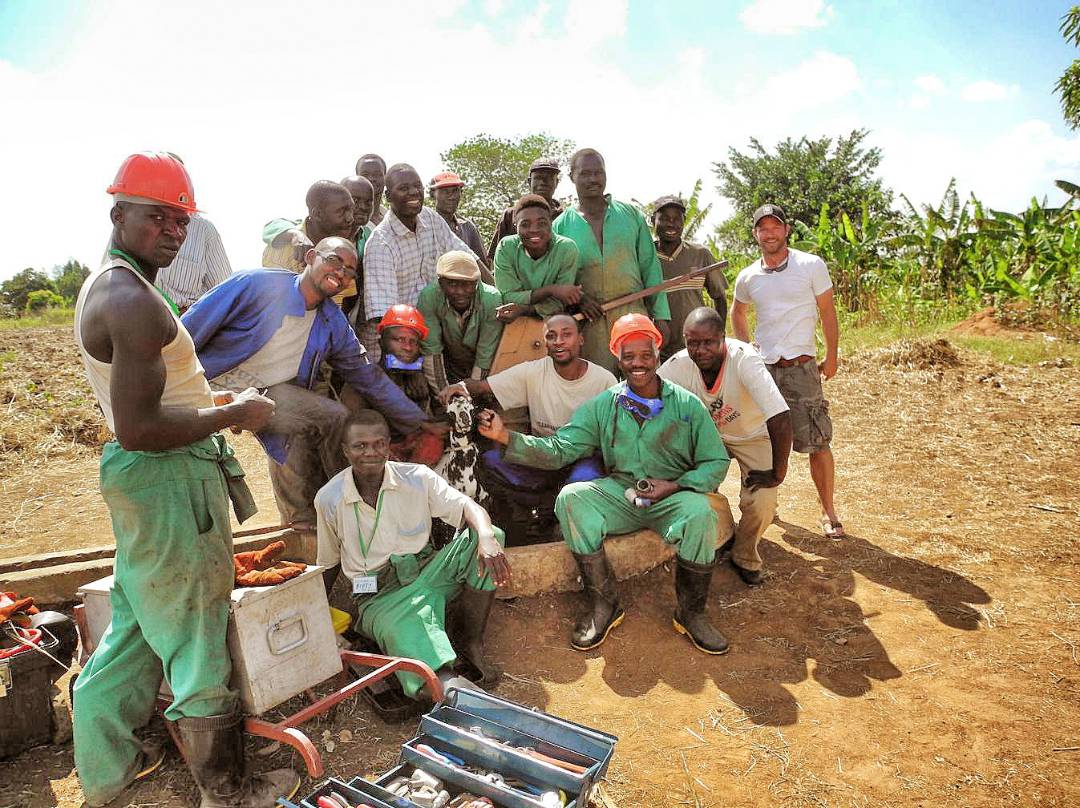 Wakiso District, Uganda, East Africa
Community Description
Wakiso District is a district in Central Uganda that encircles Kampala, Uganda's capital city. The district is named after the town of Wakiso, where the district headquarters are located. Kira, the country's 2nd largest city and a suburb of Kampala, lies in the district. 53% of the population are children below the age of 18 years and 17% of the total population are orphans. The district is rapidly becoming urbanized, with the main economic activities turning away from agriculture to trade and industry.
Problem Addressed
Millions of people in rural Africa rely on water wells or "boreholes" for their daily water needs. In sub-Saharan Africa, one in every three wells are in non-working order, most commonly due to broken handpumps, used to pump the groundwater to the surface. Many government and non-government organizations have simply come in with a drill team, drilled a well, and left. There is rarely any training on well maintenance, the establishment of a water committee, or routine follow-ups. When the handpump eventually needs repair, the communities are unable to do so because of the lack of resources, proper management, and a sense of ownership.
Project Description
14 broken handpumps are targeted for repair, and a training workshop will be conducted to train workers in the maintenance, upkeep, and repair of the boreholes and their handpumps.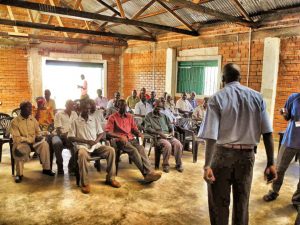 The handpump repair program has been one of the most successful and is in high demand. It starts off with needs assessments within the communities and tasking them to establish or re-establish a water committee. The committee is then trained on borehole management and in a highly participatory workshop facilitated by Connect Africa staff. This takes 1-2 days with meals provided. The topics include community ownership, managing finances, and sustainability planning.
Then the handpump is repaired with help from other handpump repair trainees, in this case, staff from another local NGO called Uganda Water Project. The mechanical repairs, for India Mark II handpumps, usually include replacing the pump cylinder, rods, pipes, and pump head repairs. Some concrete pad repairs, fence building around the well, and general grounds cleaning are also done by the community members. Proper hygiene is a heavy emphasis throughout the whole project.
The handpump repair workshop will start on May 8 where Connect Africa staff will begin training Uganda Water Project staff.
An extraordinary component of this program is the inclusion of Peace Corps Volunteer Katherine Marshall in the training process. She works with a small NGO, ClearWater Initiative, that focuses on rural water supply in Northern Uganda. As her background is in geology and environmental engineering, her main efforts are to provide technical guidance. This experience will help her proliferate the technology, to the Peace Corps and to the NGO with which she works.
The 14 boreholes will be repaired over the weeks to follow. This will not only use a sustainable method to provide 3,500 people with clean water but also greatly improve the quality of training with more community and fieldwork. The boreholes have already been assessed to complete this work, lasting about 2 weeks. The well locations are at the community level, with an average of 50 households using each well.
Routine follow-ups are done to keep community relations and ensure the well is maintained (92% previous results).
Project Impact
More than 3,600 people will have new working well, and dozens of workers and volunteers will have the training to fix and repair these boreholes and their handpumps.
Monitoring and Maintenance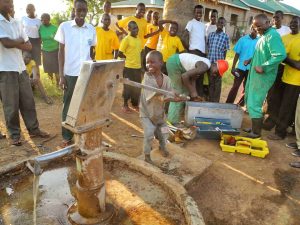 Kyle Lomax, of Wine to Water, worked to establish this project and provided monitoring. The local water committees will be responsible for the maintenance and monitoring of the wells. There will be complete follow-up, reporting, and evaluation of the efficacy of the training and installations.
Comments
These 14 borehole repairs, as well as the training, will be implemented by partner NGO on the ground Connect Africa. This program is made possible through the collaboration of Water Charity and Wine To Water, a US nonprofit.
Total Fundraising Target
$13,000
Donations Collected to Date
$13,000
Dollar Amount Needed
$0 – This project has been funded by a major Water Charity donor, who prefers to remain anonymous.
Any additional donations will be utilized to fund additional projects in Uganda.
UPDATE:
This project is well underway, and we will have more to report soon. Meanwhile here are some pictures we have received from the field 🙂
This project has been completed. To read about the conclusion, CLICK HERE.