Water For Zambia Program – Zambia
This project is made possible through the partnership of WATER CHARITY and the NATIONAL PEACE CORPS ASSOCIATION.

THE INITIAL PHASE OF THIS PROJECT HAS BEEN COMPLETED. PLEASE CHECK OUT THE INDIVIDUAL PROJECT PAGES.
Location: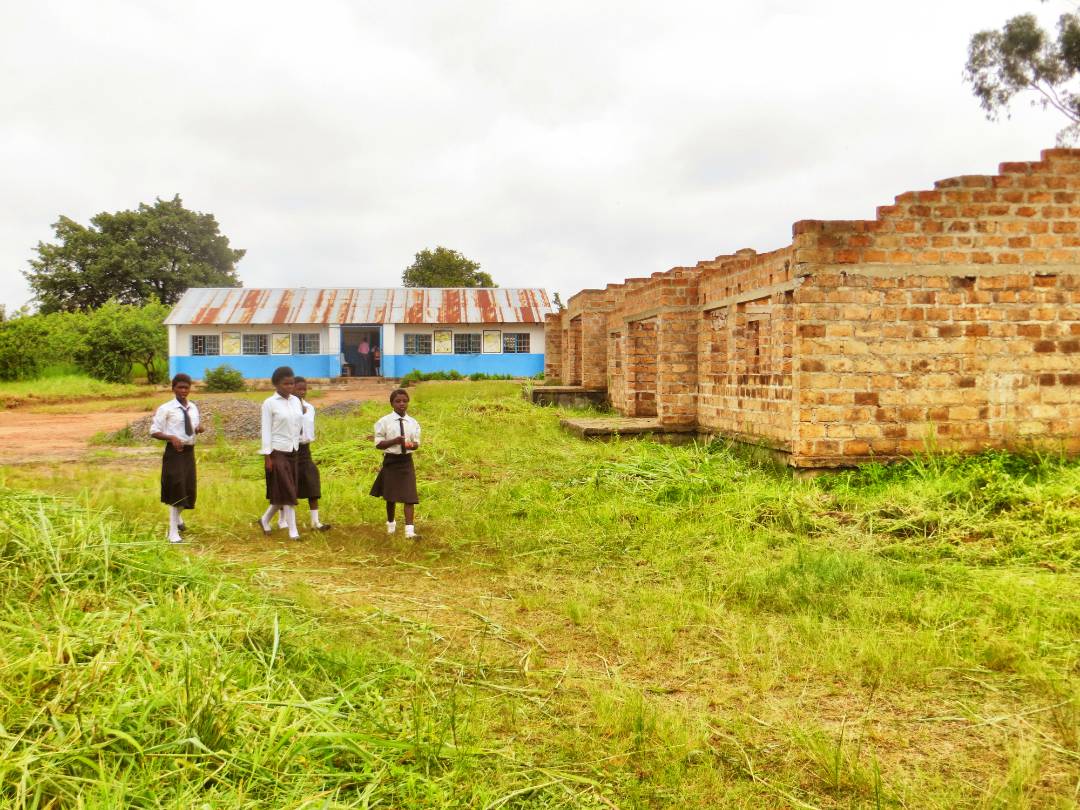 Mansa District, Luapula Province, Zambia
Community Description:
The primary schools where this project will take place are located in and around Mansa District in the Luapula Province of Zambia. These communities and schools are often without electricity and running water. The villages surrounding the schools consist of mud huts with grass thatch roofs. The main source of income in these communities is subsistence farming.
Problem Addressed:
The lack of safe drinking water at the middle schools of the district is the main problem to be addressed.
Another community need is for food security, as schools are not currently able to create gardens and orchards due to the long distance to reach a water source. A new water source will allow easy watering of plants and provide improved knowledge of gardening for students, as well as a convenient food supply.
Project Description:
This project is to restore water to 13 schools through the installation of a new water pump and associated improvements at each school.
During Emily's time as a Peace Corps Volunteer in Zambia, she recognized the problem of inadequate access to safe drinking water sources throughout her 20-km catchment area. She was shocked to discover that all of the three schools in the area lacked an on-site, working water source.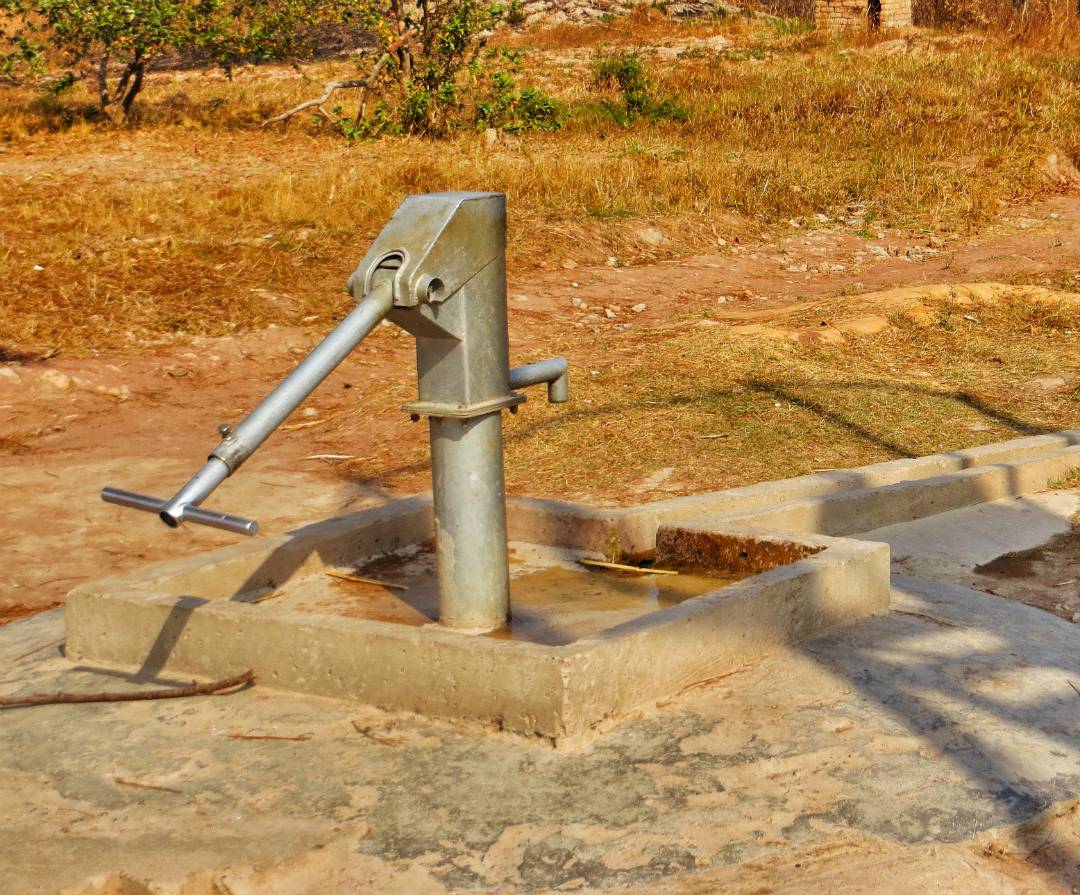 There was an existing play pump structure at all three schools, but the pumps had not worked since 2009. With the help of Water Charity, she was able to work with a local government group (similar to a Public Works Department) to renovate the water systems at all three primary schools. Each borehole now functional, and is expected to provide access to clean, safe drinking water for 300 people daily for a lifetime of 50 years.
Emily was informed of 13 other schools in Mansa District, with the identical play pump structures, currently facing water crises. She determined that the problem could easily and affordably be solved with the demolition of the existing structures and installation of new Afridev borehole pumps.
When she returned home after her Peace Corps service, she vowed to find a way to return to Zambia and renew her efforts to bring safe water to schools in the country. She reached out to Water Charity to assist her in this endeavor, and a plan was developed for her to go back to Zambia and do this series of projects as a Returned Peace Corps Volunteer. Water Charity decided to send her back with enough funding to accomplish this ambitious goal.
This is one of the rare cases where WC paid to send someone to a location, and foot their living expenses while there. The fact that she is doing 13 schools, and will also be sharing her experience with currently serving PCVs to develop their own WASH development work, makes this cost-effective.
The work will be supervised by Emily and done by skilled technicians. At each school, on the first day, there will be some demolition and installation of the pedestals. Then, after one week, allowing the pedestals to cure, the pumps and PVC piping will be installed
Each installation will include a runoff area, drain, soak pit, and other improvements as necessary.
Each community will provide the sand and perform unskilled labor.
Each community will create an action plan regarding borehole maintenance, budgeting for spare parts, security, and sensitization of students, teachers, and surrounding communities.
Each school will host an orchard and garden. The project will allow schools to complete other projects which may have been delayed due to a lack of water.
During Emily's stay in Zambia, as mentioned above, she will work with serving Peace Corps Volunteers to assist them in developing additional water and sanitation projects. She will help them with all phases, including conceptualizing with the community, planning and budgeting, implementation, and maintenance and evaluation. Her efforts in training and support on behalf of Water Charity and the National Peace Corps Association will result in a continuous flow of needed development projects.
Project Impact:
3.900 people will benefit from the project.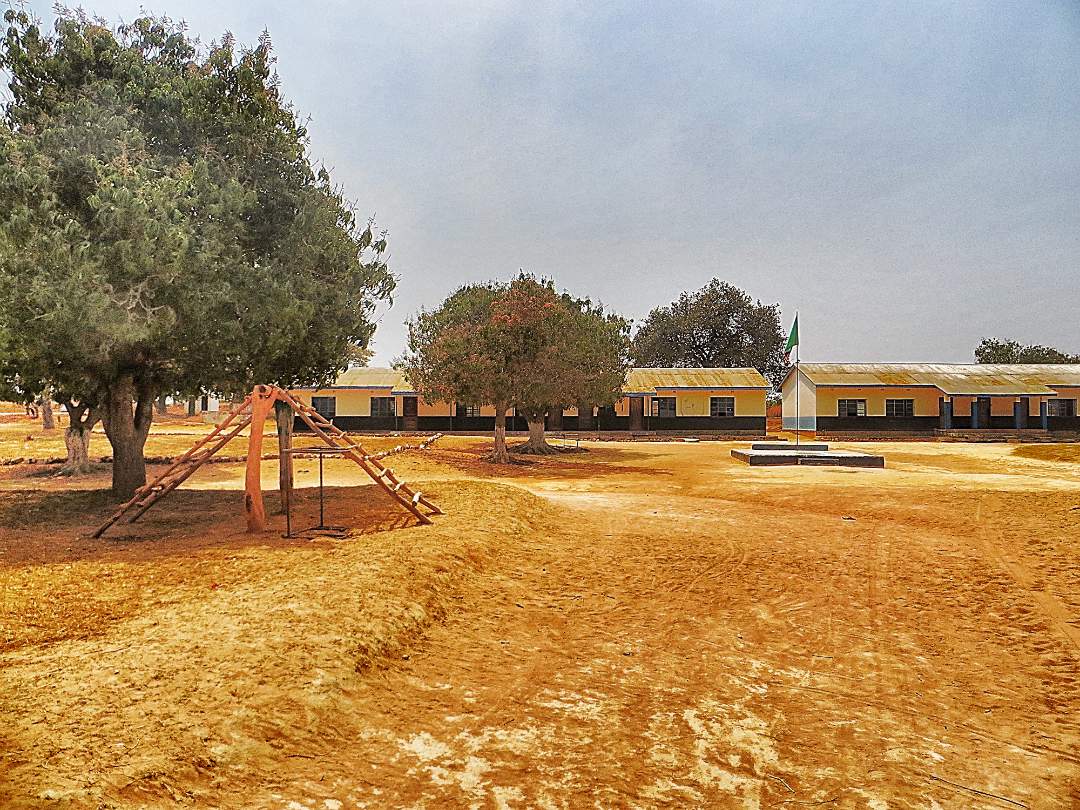 Each borehole will provide access to clean, safe drinking water for 300 people daily, for an expected lifetime of 50 years. As a result of this clean drinking water source, communities will experience improved health and sanitation. School absences for teachers and pupils (especially girls) will decrease, improving education for all. There will be an increased knowledge of gardening and agriculture, food security, and community development.
Returned Peace Corps Volunteer Directing Project:
Emily McKeone, RPCV
Monitoring and Maintenance:
Local Community Maintenance Committees, School Administration, and Mansa District Municipal Council will play roles in the monitoring and maintenance
Comments:
In 2014, during Emily McKeone's Peace Corps service, new boreholes were installed at an initial three primary schools within Mansa District in conjunction with Water Charity, as mentioned above. To read about that project
CLICK HERE
. Not only did the communities report improved health and sanitation, but schools were also able to complete construction projects and further develop their infrastructure. This project and its 3 schools/ boreholes served can be considered the pilot project, or 1st project of this program. Thus, when finished, a total of
16 schools
and their defunct boreholes will have been served.
Dollar Amount of Project:
13 additional schools at a cost of $28,000
Dollar Amount Needed
$0 – This project has been funded by a major Water Charity donor, who prefers to remain anonymous.
Any additional donations will be utilized to fund additional projects in Zambia.