Conclusion of South Sudan Well Rehab Phase 5 – Part-4
Part 4 of Phase 5 in the South Sudan Well Rehab Program
As an ongoing part of our South Sudan Well Rehab Program, the work of Water Charity and our South Sudanese partners in Water Is Basic, to repair another 16 village wells, has come to an end. Here is the conclusion for wells 13 to 16.
This phase of the program has been completed. To read about the entire program, CLICK HERE.
13. Amia
Location
Yei, Nahr Yei, Central Equatoria, South Sudan
GPS- 4.097901, 30.700629
Conclusion Report
Makwach Agany Ayuen is 52 years old and serves as a soldier in South Sudan People's Defence Forces. He's also the head of the community along with the help of Wol who lives in the Barracks.
Makwach has been on the committee of this well since it was drilled many years ago. He said that the borehole mainly serves soldiers and their families who reside in Amia, but also the soldiers in the nearby barracks and many passersby.
Before the borehole was drilled, the community once drank from the Yei River, which is contaminated for drinking. When the well fell into disrepair with rusted GI pipes and a broken platform, they had to once again access water from the river. According to Makwach, the Yei River is poisonous to the community because it causes sickness to people, especially children, and older adults.
Makwach said that strife because of the conflict is bad enough, and when you add disease because of dirty water, life is just too painful. Now he feels great relief for himself and his community for once again gaining access to clean water.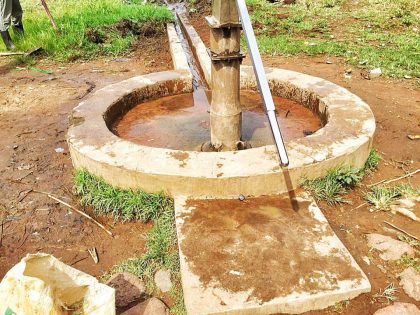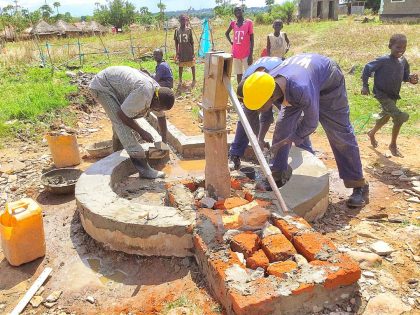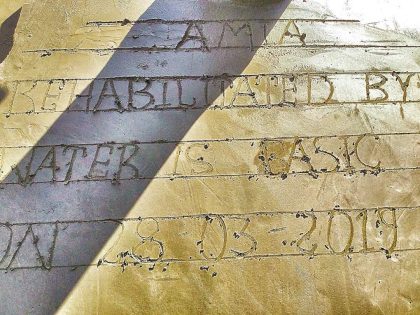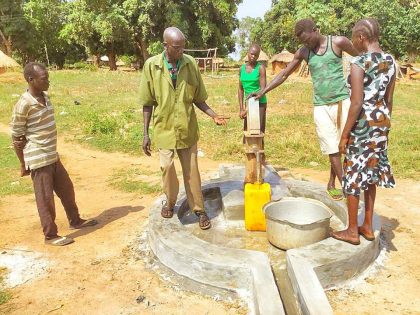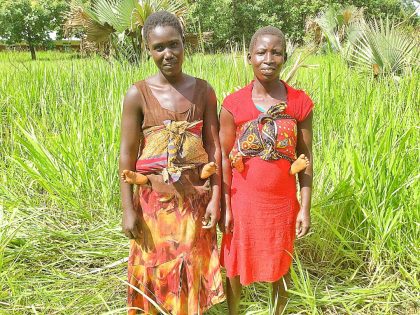 14. St. Joseph
Location
Yei, Nahr Yei, Central Equatoria, South Sudan
GPS- 4.077831, 30.648530
Conclusion Report
Betty Tabu moved away from St. Joseph to an area called Dam due to the conflict in 2017.
Betty is married with four young children. During the conflict, the head-pump was damaged and removed, so there was no way to access water from the borehole. To fetch water, community members had to go to a restricted area beyond a security checkpoint at Lutaya. The area was not safe, but the need for water was so great that they were willing to risk their safety.
While displaced, Betty gave birth to her fourth child and longed to be in her home village of St. Joseph. When she heard that peace had come to her area, she did not hesitate to pack up her belongings and her family to head home. Although the surrounding areas are now secure, safety is always improved when women and girls do not have to travel long distances for water. Betty is relieved to have nearby access to clean water, especially since she would have to go with her baby cradled to her back.
Betty said the security situation is much better, and people are freely moving from village to town without restrictions as they were before. She is grateful that more are free to return home with the security and news of a working well.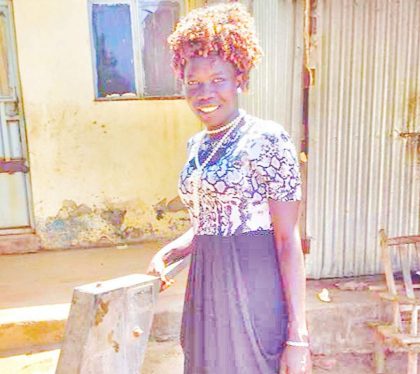 15. Freedom village
Location
Yei, Nahr Yei, Central Equatoria, South Sudan
GPS- 4.096216, 30.674293
Conclusion Report
Nakatu Jenet is a single, twenty-five-year-old woman who is a resident of Hai Gabat. She remained home between 2016 and 2018 when Yei became the epicenter of the civil war.
Jenet is greatly relieved that peace has returned, and like most everyone in Yei, she has suffered the trauma of losing loved ones because of the conflict.
While peace is her greatest relief, she is also so grateful to now have nearby, affordable access to clean water. Jenet's life was dominated by spending her money on buying water from water kiosks in town. Purchasing water from kiosks is exceptionally costly. The fee to fill one jerry can is 5 South Sudanese Pounds, and in one day, for her extended family, it is necessary to fill 15 jerry cans.
Freedom Village is a densely populated area as it is a central location in Yei City. When the GI pipes leaked with rust and the platform gradually cracked over time, the well became more difficult to pump. Community members accessed other wells that were overcrowded and where fighting often broke out. Many, like Jenet, chose to pay high fees to purchase water at kiosks as opposed to waiting in long lines and facing outbursts of anger.
While the well committee charges community members a small fee to use the borehole, it is a fraction of the cost spent at the kiosks. And the price allows the community to contribute to the ownership and maintenance of the well. Jenet is proud to be on this committee and oversee the borehole which saves her time and money and benefits the entire community.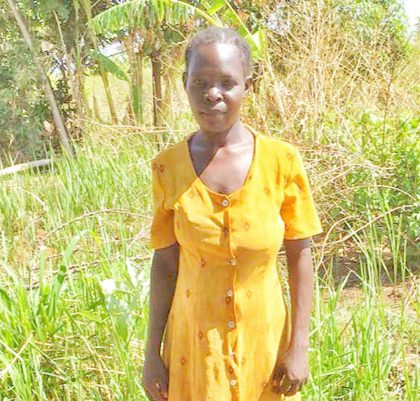 16. Dongoda
Location
Yei, Nahr Yei, Central Equatoria, South Sudan
GPS- 4.132771, 30.655941
Conclusion Report
Loice Fatuma has four children and has lived in Dongoda for many years. Dongoda is Located just after Harvesters Orphanage center Yei, South Sudan. Fatuma left her home area in 2016 to seek security in Yei Town. She was displaced for two years and returned home in November of 2018. She was so grateful to learn that peace had returned to Dongoda and neighboring villages as her area was the center of conflict for a long time. She has returned to rebuild her home and focus on her farm work and is so relieved that she can now move about freely without the threat of harassment or insecurity as it had been for two years.
Before the Borehole was repaired, the community of Dongoda mostly depended upon an open water well known as 'bare' which is seasonal. During the dry season, water was not available, and when water filled the well during the rainy season, it was not safe for drinking. It was the only option for the community. Health issues were a constant problem as people struggled with severe cough and typhoid. These were the cases registered in the area simply because of drinking from a contaminated water source.
Fatuma was so happy while she observed the crew working on their community borehole. She added that many residents who fled to town would want to come, but they hesitated without access to clean water. She looks forward to sharing the good news. The presence of the well technicians in her area gave her great hope.
"Surely peace has come! Because a vehicle with the water crew can now travel from town to a no-go area like Dongoda." – Loice Fatuma.
She's applauded the supporters of clean water for funding this project to reach people like herself in a deep village to have a cup of clean, abundant water.