Bor Dinka Congregation Well Renewal – South Sudan
This project is made possible through the partnership of Water Charity and the National Peace Corps Association

, in coordination with Water is Basic.
This project is Project 4 of Phase 2 of our South Sudan Well Rehab Program. The program's Phase 1 began with the Tore region, which became the center of a new wave of violence. These new projects are being done along the Yei River, of Yei State.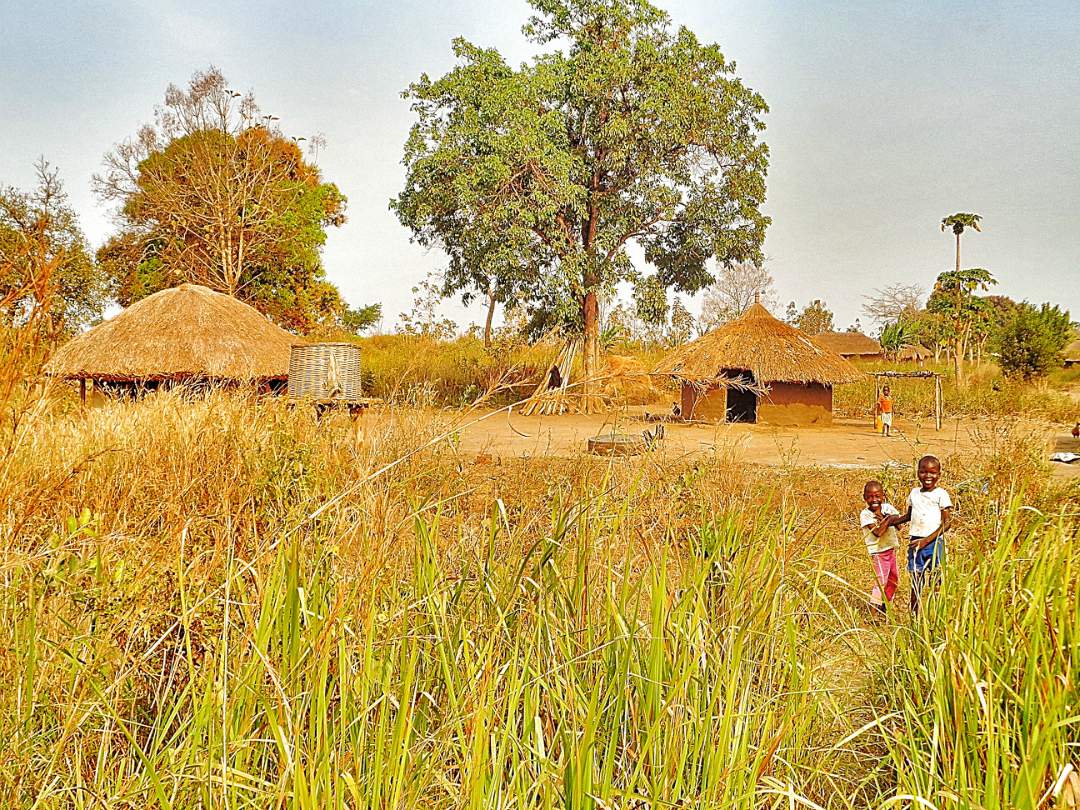 We continue with multiple well rehabs in Yei County where many are displaced from the last two years of violence in the Unity and Jonglei States. This project has been successfully completed. Read the #Conclusion Report below!
Location
Yei Town, Yei River County, Yei State, South Sudan
Community Description
The Dinka congregation is inside Yei Town, with a robust and passionate congregation of 2,500 members. After South Sudan declared itself the newest nation in the world, the refugees who had fled into Uganda and the Congo returned, many stopping and staying in Yei rather than travelling farther back to their war-destroyed territories. Because of this, over half of the community is a diverse group of citizens with few original residents scattered amongst them. Many of the men are soldiers for the SPLA (Sudan People's Liberation Army), the army of the Republic of South Sudan, which was founded as a guerrilla movement in 1983 and was a key participant of the Second Sudanese Civil War.
The rest of the community makes their livelihood from small businesses, selling anything they can scavenge, make, or grow. Since the population's dramatic population increase, the density has forced many to live exceptionally close, making it difficult for sanitation to stay a top priority.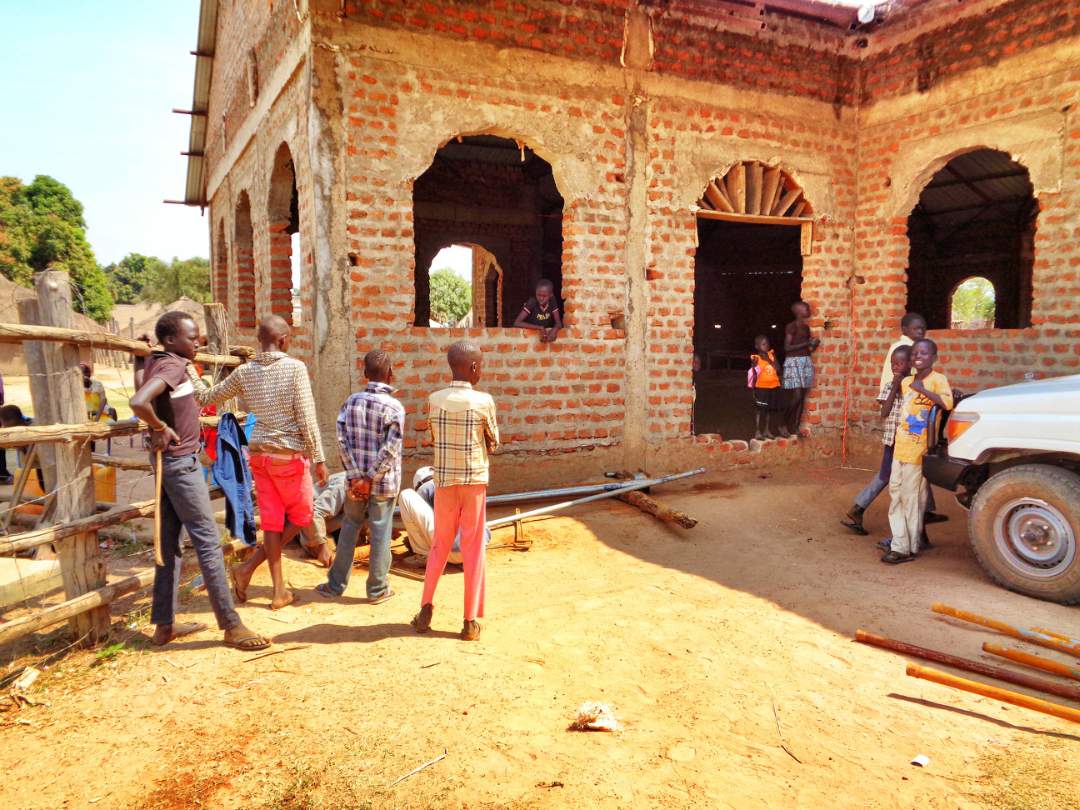 This, atop of the lack of clean water, has had significant effects on the mortality rate of local children.
Problem Addressed
The borehole was originally drilled next to the Dinka Congregation site to help hydrate the construction workers during the Church's construction. However, with such a large population using the clean water as well, the borehole ended up breaking 18 months ago, leaving the community in dire need again, and forcing the construction crews to halt work on the new church.
The Church is being paid for solely with tithes that the congregation has slowly been saving, over the past years. Along with lack of clean water, the current devaluation of the South Sudanese pound has also become a factor in the building process.
Being in the center of town has its advantages, but it also has its disadvantages, such as long distances to the edge of town and beyond to the next available water source, although not even a clean one.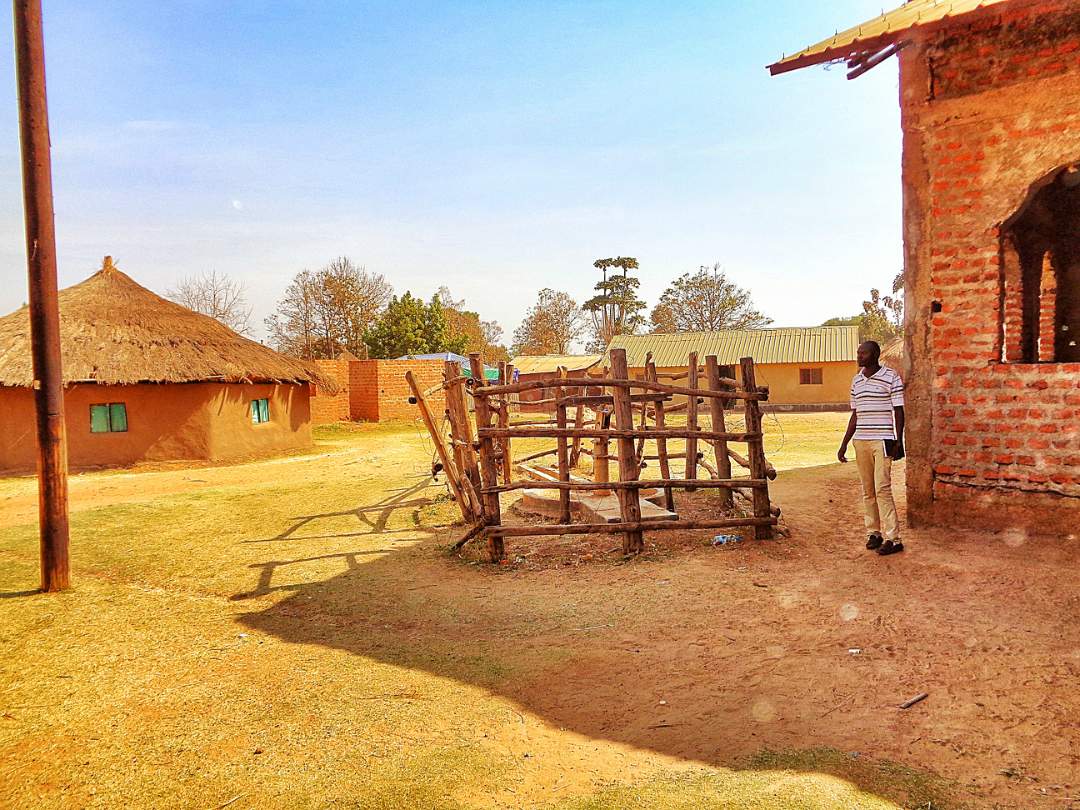 Even with boreholes half a mile away, the waits are extraordinary, some days over three hours long. The women of this community spend many hours a day just waiting in line, plus they have to pay an extra 5SSP a month (compared to those living closer to the boreholes), making it more difficult to afford the water while attempting to raise funds to fix their local borehole.
Single mothers struggle most in this situation, forced to bring all their children with them just to fetch water, keeping these children from school or keeping themselves from the further necessary house work or farming to provide for their family's food and education. With added prices onto the water that already takes more of their time to gather, many mothers find themselves forced to make a choice between their child's health or education, and hydration or solid sustenance.
Project Description
This project will be in collaboration with Water is Basic, a locally owned and operated water drilling company tied to a U.S. based ministry.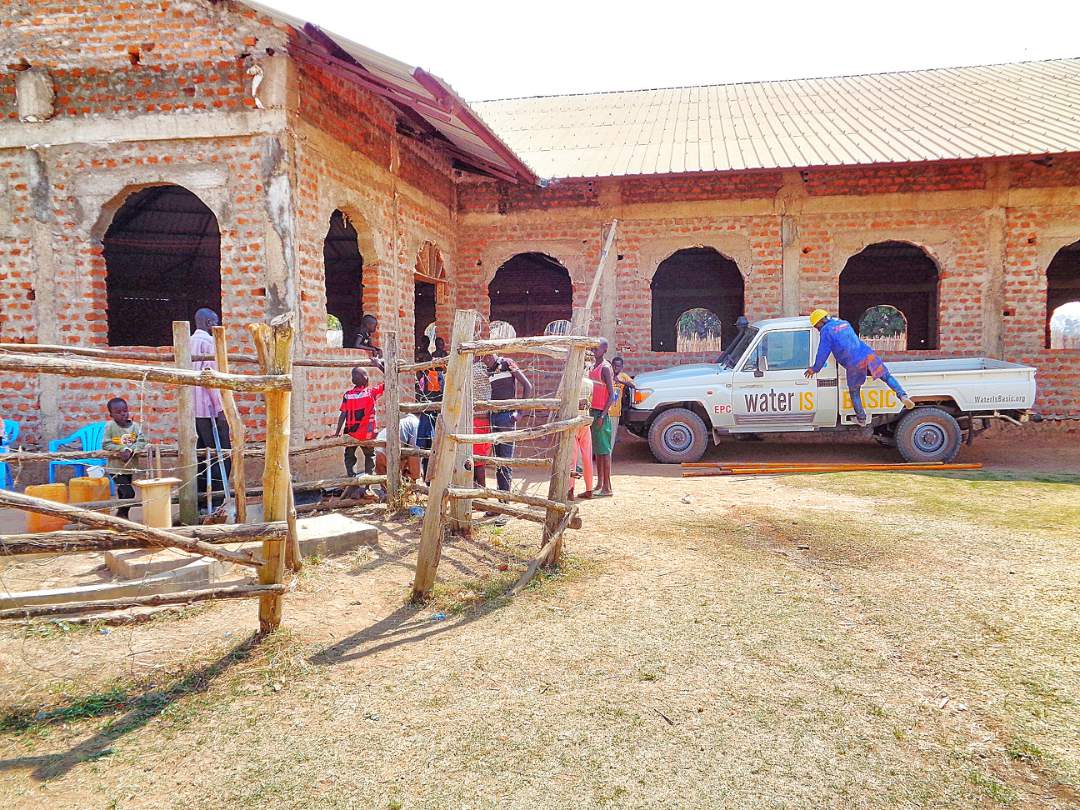 First the Water is Basic crew will take the pump apart, removing all the pipes to examine and check for holes or signs of future problems. The problem may be rusted pipes, but sometimes it's hard to be sure before taking the pump apart. Once the problem is zeroed in on, the crew will go to work replacing the parts needed.
Once the pipes are replaced and back in place, the pump head will be attached and checked. If everything is working properly the last step is to check the water flow rate to make sure the borehole has been drilled deep enough and the pressure is high enough.
Project Impact
This project will benefit 2,500 people in the community. UPDATE: The well actually provides benefit for over 4,000 people now!
Project Manager
Steve Roese is President of Water is Basic U.S., an entrepreneur and pastor, Steve has been involved in South Sudan since 2004 where he has fought alongside his brothers and sisters for peace and opportunity.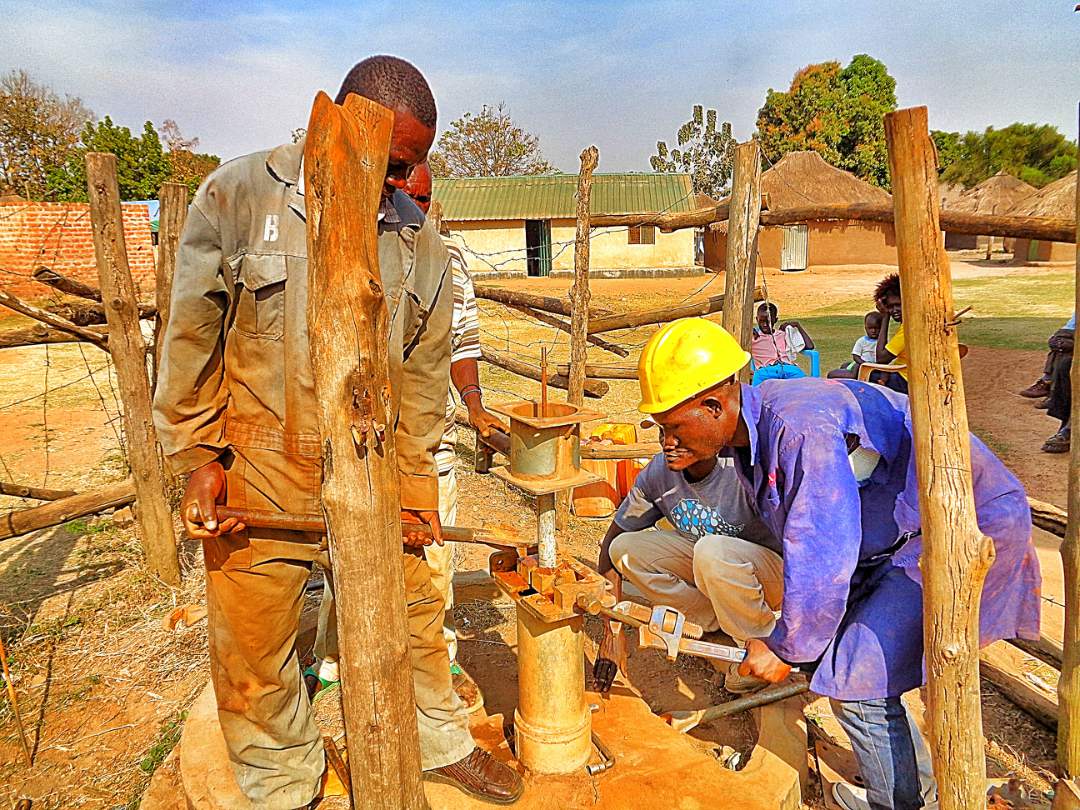 His motto is "whatever it takes" and he means it when it comes to building the new nation of the Republic of South Sudan.
Monitoring and Maintenance
The church leaders and surrounding communities will be involved in every step of this project. It is a long-held belief that development without community engagement is not sustainable. It is the hope of many that the community will sustain their borehole for the well's longevity with this dedicated and passionate support.
Comments
Water Is Basic operates an internship program where local, promising secondary school graduates manage the projects for one year. Two recent graduates from Nehemiah Gateway University, in Albania, oversaw interns and the projects the interns were directing. In exchange for their work, the interns are given access to distance learning courses and are then assisted in applying for, and attending, their university of choice.
While not an official Let Girls Learn project, it is in keeping with the goals and objectives of that program, and, as such, falls under Water Charity's own Let Girls Learn + heading.
This project has been paid for by an anonymous donor. If you wish to see more great projects like this one, please contribute to our South Sudan Well Rehab Program by clicking on the Donate button below.
---

​Borehole Fixed and Working for Bor Dinka, South Sudan!
Location
Bor Dinka, Yei Town, Yei River County, Yei State, South Sudan
GPS: N 04*05.57 E 030*40.45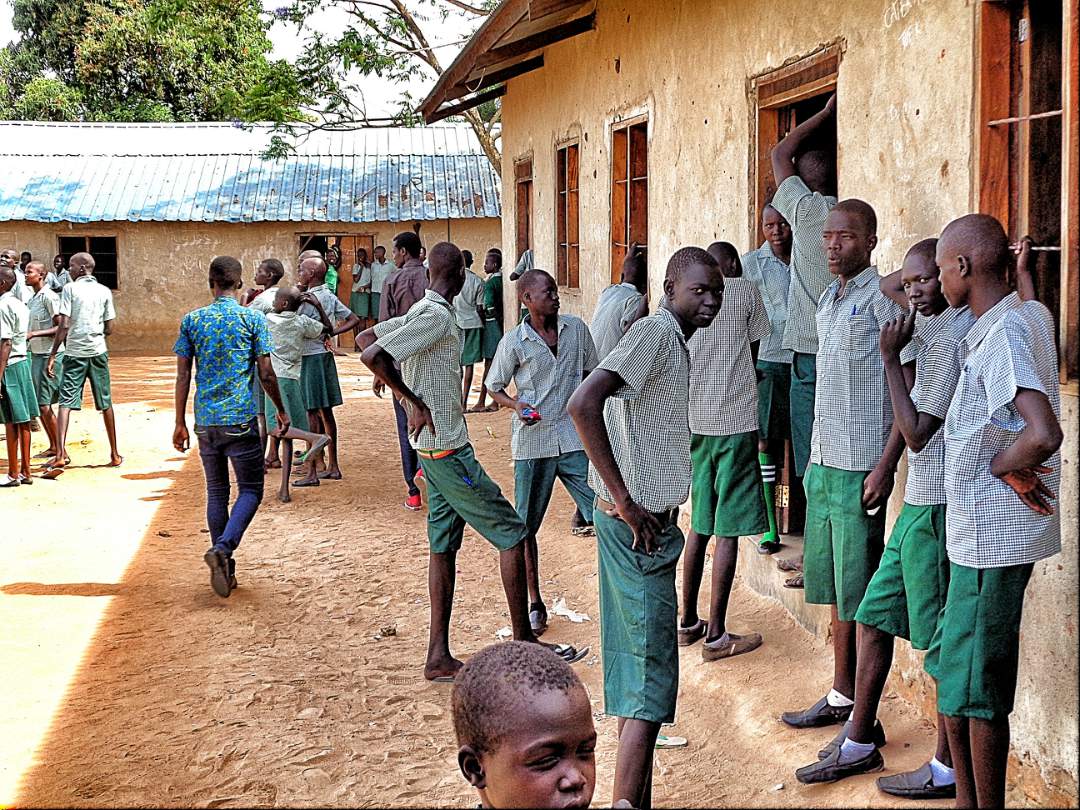 ​Despite setbacks, civil unrest and life threatening danger, this work was completed on schedule, and we are happy to report that the children and displaced people at this location have clean water to drink and use. Reporting has taken longer than we like, but the conditions were verging on a potential Rwanda style genocide for many months, so we are grateful that no one involved was hurt or injured.
Providing hydration physically and spiritually, the Bor Dinka Congregation is the heart of Bor Dinka. There was an existing borehole that was drilled by Water is Basic that broke down within six months of its original drilling. The community around the Dinka Congregation are mostly displaced peoples affected by the war.
The project resulted in improved access to clean water and improved the health of the entire community. The borehole will provide access to clean, safe drinking wate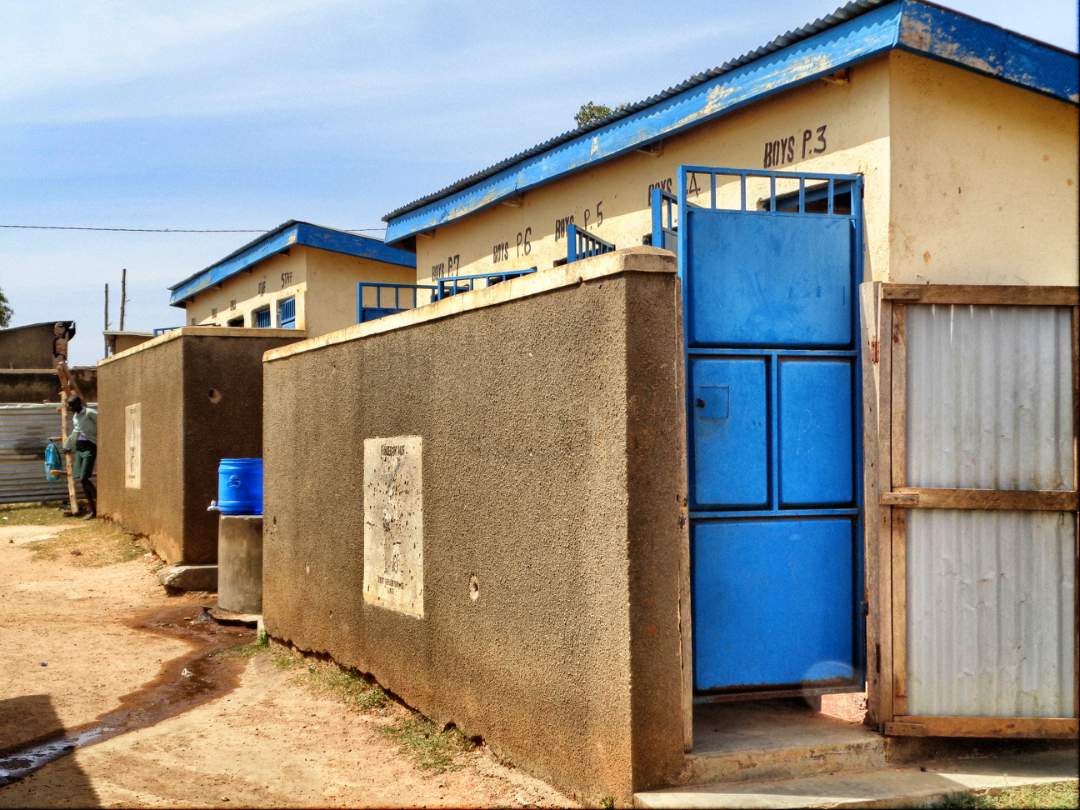 r for the 2000 people who attend the church every Sunday. Since the borehole broke, previously begun church construction ceased due to lack of sustenance for the construction workers. Now that the borehole is repaired, the church can be finished. Not only do the members of the congregation benefit from the well, but 1000 members of the neighboring community also benefit from not having to spend as many hours in their day trekking to the next closest borehole. A local primary school of 700 children and 19 staff members are also able to utilize the newly repaired borehole, providing a much-needed solution for almost 4,000 people.
The team of Water is Basic took a full day of dissecting the borehole to discover that the cylinder and GI pipes were rusted and disconnected. After removing the borehole head and every pipe, new 33-meter pipes were replaced to provide water to Bor Dinka, once again.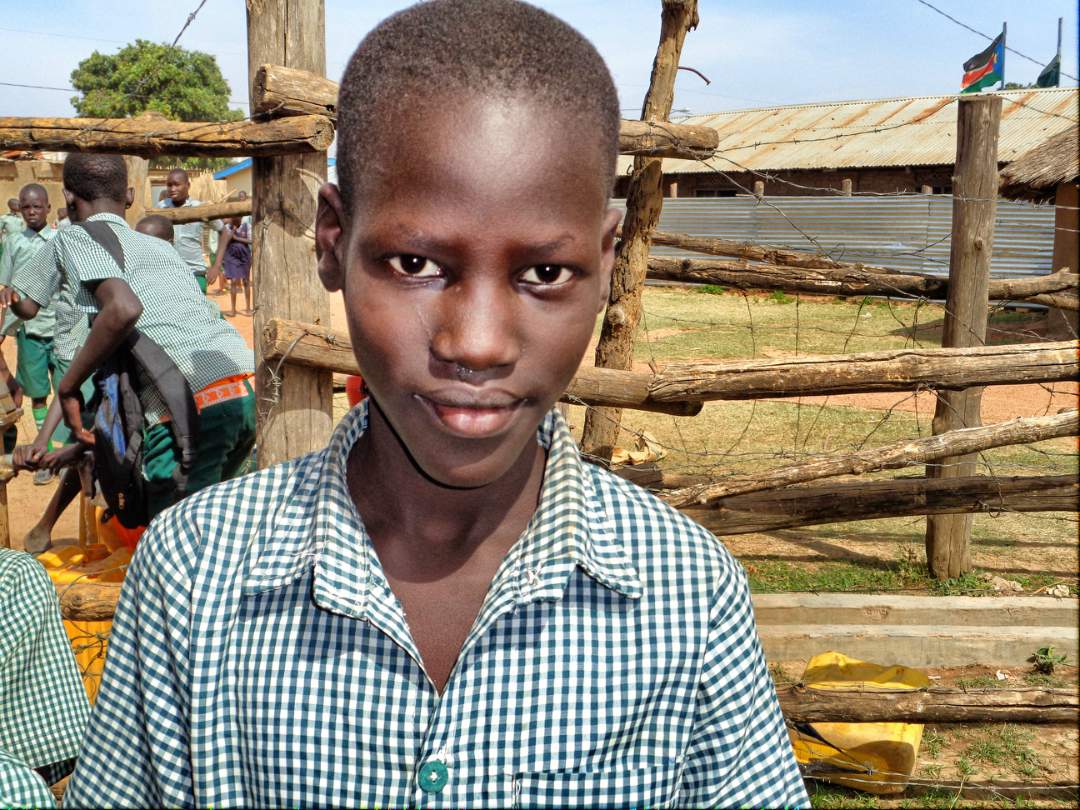 The borehole is managed under a team that consists of members from the church and community, to ensure a fair and honest governing committee. The committee also introduced collection fees of 5ssp to ensure an appropriate savings account is developed, for future repairs. However, many of the individuals are refugees who have little to no funds due to lack of jobs in the shrinking economy.
Jorum Ayom Kilri, one of the local primary school attendees, is 12 years old. He is one of the many children displaced from the civil war. A native Ugandan, his parents left him and many other family members in Bor Dinka in hopes of keeping them safe. But, due to the economic crisis of the South Sudanese pound, Jorum's parents haven't been able to raise the money for Jorum and his brothers to continue with their schooling nor return to their settlement in Uganda. Because of this, Jorum settled in the Dinka region. Jorum is so happy to be in a place where he feels safe and taken care of. He has met many friends in the congregation and neighbouring communities, and has finally been able to join the Lomuku Primary School in Yei Town. With suc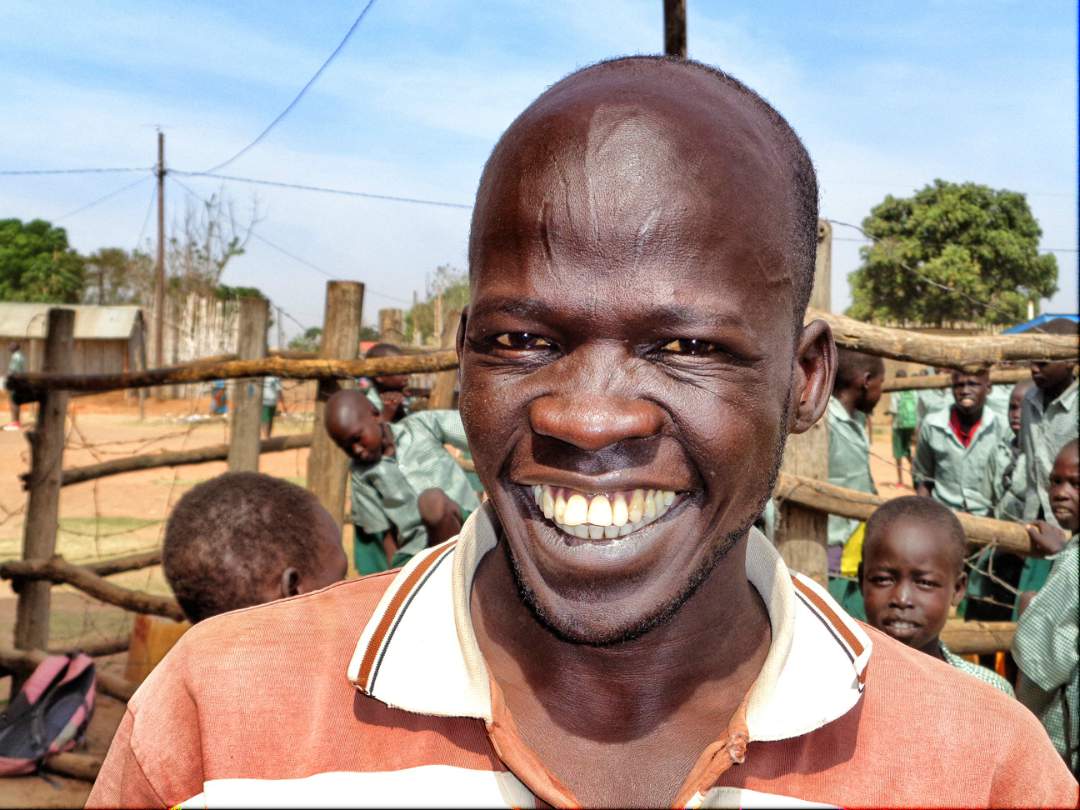 h a kind and polite personality, Jorum was voted head pupil almost as soon as he began school in January. His consistent encouragement and positivity in his own future is contagious.
Michel Adira is the head teacher of Lomuku Primary School. He is delighted about how much the working borehole is able to benefit his students and staff. With dehydration comes drowsiness and lack of engagement. Now everyone can increase their productivity at school, resulting in a better education for all.
Along with hydrating many members of the community, the school is now able to open an agriculture program to help the students learn a trade that many of them will go on to perform for the rest of their lives. From harvesting to produce selling, these skills that the agriculture program will provide are irreplaceable.
All in all, a job well done!