Kushe #1 Village Well Rehab and Training – Ethiopia
This project is made possible through the partnership of Water Charity and the National Peace Corps Association.


This is the first project in our Ethiopia Well Rehab Program
Location
Kushe #1 Village, Dawe Kebele, Ethiopia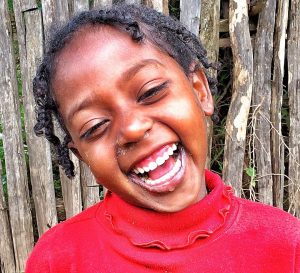 Community Description
The Dawe Kebele (district) is in the region of West Arsi in Ethiopia.  It remains a relatively remote area, and suffers greatly from a variety of hardships, water being chief among them.  They are primarily subsistence farmers and shepherds.
Kushe #1 village (not to be confused with the other Kushe village where the 1st project in this program took place) is populated by members of the Arsi tribe (formerly known as the Arussi), one of over 200 "people groups" belonging to the largest tribe in Ethiopia called the Oromo.
The Arsi people, and the Oromo as a whole, have been oppressed by the Amharic rulers of Ethiopia at many stages of their joint history. There were periods where they were forbidden to practice their traditional self-governance system, for instance.
Problem Addressed
There is a 69-meter (227-foot) well in the village, that is not functioning.  It is in need of pump replacement, redrilling, parts, and general rehabilitation.  There are also no people in the village who know how to repair or maintain the well, so a training program is needed.
Project Description
This project will repair the village well, replace the pump, and train a number of locals in the care, upkeep, maintenance and repair of said well.  In concert with WiLI (Water is Life International), Water Charity will mobilize a team of workers who specialize in well rehabilitation and provide the village with a functioning and sustainable well for their water needs.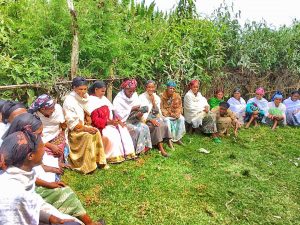 As with all of these projects under the program, the project will be overseen by a local Water Use Committee (WUC), and a local Sustainable Living Group (SLG) that have already been formed for this express purpose.  Having the local community take responsibility for the well project, and raise a small amount of money for its maintenance, will ensure that the well is sustainable, and that the villagers themselves will be able to keep it operational.
The pump system is the India Mark II, which is ubiquitous in Africa.  Thus, it will be easy for the villagers to find parts and services, if needed, as opposed to some other systems that might have some advantages over the India Mark line, but would be much harder to fix should something go wrong.
Project Impact
About 800 villagers will benefit from a clean, reliable water source.
Project Management
As a collaborative effort between Water Charity, WiLI, and Wine 2 Water, the project will be managed by WiLI staff on the ground, and Kyle Lomax (who has done a number of projects with WC) is overseeing the effort.
Monitoring and Maintenance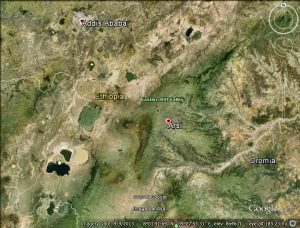 The villagers themselves will monitor and maintain the well via their WUC, and they will have the ability to get more help if the need should arise. WiLI staff pays regular visits to the village, and will be very quick to notice if the well becomes un-functional.
Comments
As mentioned above, this project is part of our Ethiopia Well Rehab Program.  This program does deep well rehabilitation, shallow well construction, and comprehensive training for a number of villages in Ethiopia… starting with six communities in the West Arsi region.
The project also falls under our larger East Africa Water & Sanitation Program. Please Donate to the overall program to allow us to continue this model to encompass more villages.
This project has been fully funded by an anonymous donor.
This project has been completed.  To see the results, CLICK HERE.