Ethiopia Borehole Program
Water Charity is proud to announce our Ethiopia Borehole Program. This is a major initiative to drill new boreholes in the Sidama region of Ethiopia. The program is underway. Click the links near the bottom of this page to read about the projects that are started.

This program is made possible through the partnership of Water Charity and the National Peace Corps Association.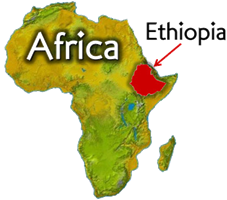 The drilling will be done by Selam Awassa Water Drilling works & Sanitation PLC, a local company that was donated drilling equipment by our friends Wine 2 Water, who have been gracious enough to make this connection for us. In order to achieve maximum effect, and a high return on the dollar, this program is being done in partnership with these groups with an existing presence in the region, and a strong record of success in the field of well creation, management and repair. These will be our first projects in Ethiopia in quite some time, and we are thrilled to be working with people who have been actively engaged in doing water and sanitation projects in the area.
The woredas (counties) to be served by this program are Wondo Genet and Dalle to begin with, and as we can compound upon initial successes, we will expand the program to include other needy areas. Click on the map to the right to expand it. Each well will have its own project (and conclusion) page, which will be linked below. This page will be updated as new projects are started and news from the field comes in.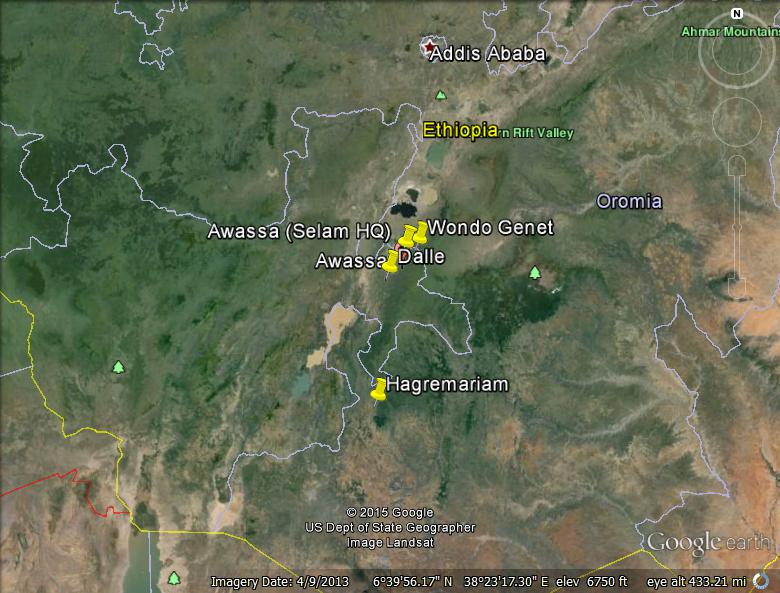 The regions in question are mountainous with an average elevation of 6,000 ft. 60% of the people in the area do not currently have access to clean water. According to the 2011 UNDP Human Development Report, Ethiopia is ranked as one of the least developed countries at 174 out of 187 in the United Nations Human Development Index. It is estimated that one in four Ethiopians live on less than one dollar per day. Access to safe drinking water is particularly lacking in Ethiopia's rural areas. During the dry season more traditional sources of water are placed under pressure as hand dug wells and other perennial sources dry up. Although Ethiopia is said to have one of the greatest water reserves in Africa, most of this lies untapped below the surface of the earth with water tables ranging from 50 to over 500 feet down.
Given this variety in depth, the difficulty and cost of doing wells in various areas varies tremendously. A 180m deep well is going to cost more per person than a 90m… or 30m well. The areas we have chosen to start this program are neither the hardest nor the easiest regions where this is concerned, but rather represent an area where the need is great, and the infrastructure to get projects done is present and running well.
Ethiopia's main health problems are said to be communicable diseases caused by poor sanitation and malnutrition. Water and sanitation-related diseases, particularly diarrhea, are among the top causes of death in the country, especially for children under 5. In the woredas where our new wells will be drilled, there are frequent cases of dysentery, giardia, typhoid and other dangerous waterborne illnesses.
The majority of the population consists of subsistence farmers, growing crops such as sugar cane, false banana, coffee, and avocado. The women and children in the communities are responsible for collecting water for their households from unprotected hand dug wells and contaminated ponds. Wells of the kind we will be installing (deep boreholes) provide year-round safe access to water, and will free up many hours of labor.
The focus is to empower women who carry the burden of hauling water and making a living in a paternalistic society and who offer so much promise to transform communities. Communities and trusted partners are invited to participate in each stage of the work in order to create a sense of ownership, responsibility and stewardship. In this way, a framework and support system is established that can provide long-term benefits for individuals and communities.
A Water Use Committee (WUC) has been established for each water point so money can be collected for repairs. This will ensure village participation, sense of ownership, and long term sustainability.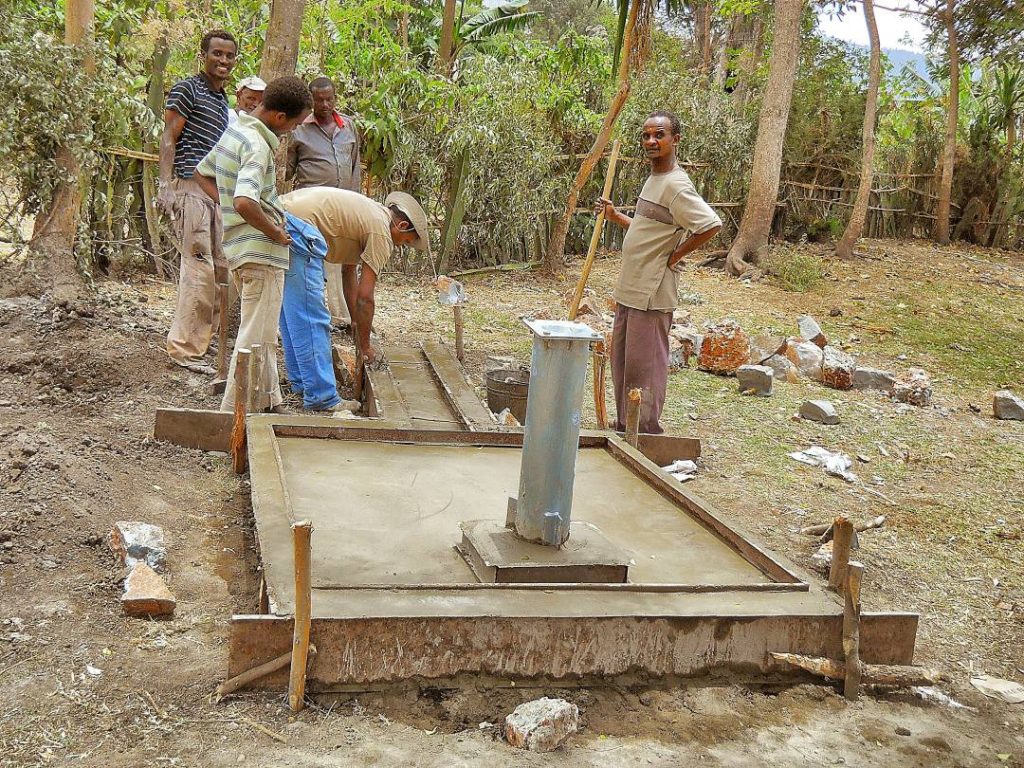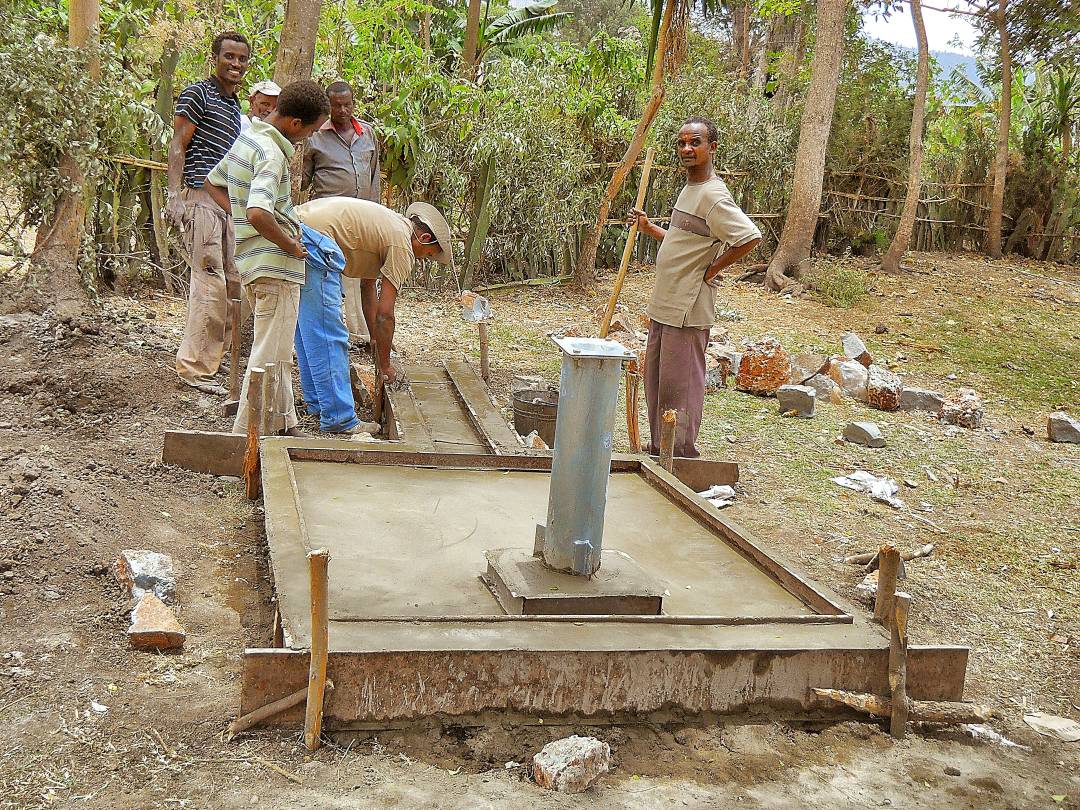 As the wells are drilled, a health and hygiene training program will be organized. Hand washing, diseases transmission, pump care, and other key lessons will be taught. One of the community members is chosen by the WUC to be caretaker of the pump and will be responsible for small maintenance issues and security. The new boreholes will dovetail with local community based organizations to build upon a community outreach program (Sustainable Living Groups) for the longevity and sustainability of the project. This, combined with WC's traditionally minimal overhead costs, creates a very comprehensive package that doesn't stop at simply drilling a well and installing a pump, but continues to engage with the community, and make sure these water points will continue to provide for the people for many, many years to come.
While this ambitious effort to create wells in a very needy region of a very needy country has a major donor already, we encourage everyone interested in helping out to do so. The more money we collect for this program, the more people we can help. This is an opportunity for people to contribute meaningfully to these communities without the massive overhead often associated with such projects.
You can view the individual borehole projects via links at the bottom of this page.
This program falls under our larger, comprehensive East Africa Water & Sanitation Program.