Dorobratovo Secondary School Water Tank Project – Ukraine
Location
Dorobratovo, Irshavski Region, Zakarpatska Oblast, Ukraine
Community Description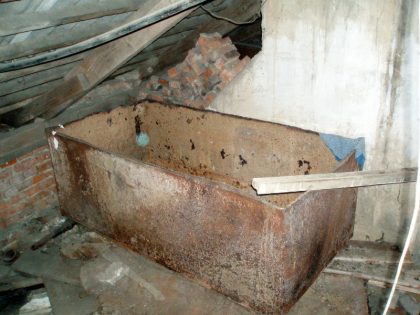 The community of Dorobratovo is a small village located to the west of the Carpathian Mountains in Ukraine with a population of approximately 2,300 people. Dorobratovo received central heating, electricity, and central plumbing only 20 years ago.
The Dorobratovo Secondary School (grades 1-11) has approximately 264 students and 51 teachers and staff members.
In March 2011, three separate indoor bathroom facilities were installed within the school. Before that, students and faculty had access only to a 2-stalled outhouse during school hours. At all times of the year, even in below-freezing temperatures in winter, a 50-meter walk across the schoolyard was necessary to access the outdoor bathroom facilities. With the present bathrooms installed inside the school, a healthier and more sanitary option has been made available to all students and staff.
However, the current water storage system is not adequately sized to support all three bathroom facilities. An improved and enlarged water storage system is needed to allow for the complete use of these facilities.
The school has had some form of the water storage system in existence since 2001, when a 5-ton water tank made of iron was first installed. Throughout the years, this original tank has rusted and eventually was deemed unsanitary, and is no longer in use.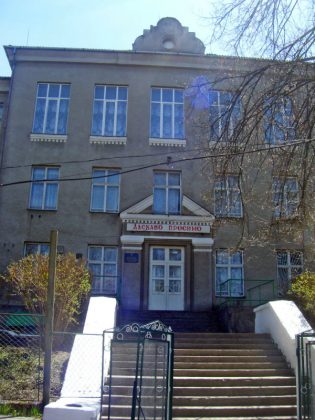 In 2007, a 2-ton plastic water tank was installed to better support the school's water system. Today, the plastic water tank is still in use but is not large enough to support the three new bathroom facilities for 8 hours a day, 5 days a week.
Only one bathroom facility is currently open with the existing water tank, and is considered a "faculty only" bathroom.
Project Description
This project is to purchase and install a second 2-ton water tank, including piping to connect the two tanks together. This will allow for a more efficient system of water storage to support all three bathroom facilities.
The present water storage tank is installed in the attic of the school. This is where the second water tank will be installed as well. After researching with local plumbing-specialists, it has been decided that the two tanks will be connected and together will be able to support the amount of water needed for all bathrooms to function properly.
A 2-ton water tank, as well as a specialized connector to join the two tanks, will be purchased in the nearest city (approximately 20 km away) and brought to Dorobratovo by a community member's moving-truck.
Local community members who specialize in plumbing then will volunteer their time and service to install the water tank and connector. After installation, use of the new water tank can begin immediately and allow for school-wide access to all three bathroom facilities.
Project Impact
315 community members, consisting of 264 students plus 51 faculty members and staff, will benefit from the project.
Peace Corps Volunteer Directing Project
Lauren Allbee
Comments
This project utilizes existing infrastructure and makes accessible all 3 bathroom facilities. This will have a dramatic effect on the health and well-being of the students and faculty.
Dollar Amount of Project
$555.00
Donations Collected to Date
$0.00
ADOPT THIS PROJECT BY CONTRIBUTING THE DOLLAR AMOUNT NEEDED BELOW
Donations of any amount will be appreciated. The full amount will give you "naming rights", if that is something you would like.
Any contributions in excess of the Dollar Amount of the Project will be allocated to other projects directed by this PCV and/or projects of other PCVs in this country.
Dollar Amount Needed
$ 555.00
This project has been finished. To read about the conclusion of the project, CLICK HERE.