Dodoma Region Rainwater Catchment Project – Tanzania
This project is made possible through the partnership of WATER CHARITY and the NATIONAL PEACE CORPS ASSOCIATION.

Location
This project summary has been redacted for security reasons to omit the specific project location.
Dodoma Region, Tanzania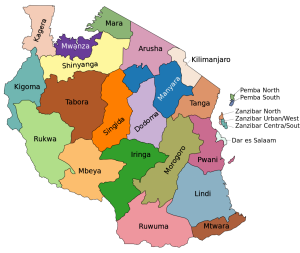 Community Description
The village is located in the semi-arid climate of Tanzania's central Dodoma region, where there is a shortage of water for most of each year.
Problem Addressed
Access to sufficient water is the biggest challenge for the village's 5,500 residents. A short but heavy rainy season revitalizes the community annually. However, there are no means in place to capture and store this clean rainwater.
Project Description
Four 10,000-liter rain catchment tanks will be built to store rainwater and ease the water-related challenges in the village. The water will be accessible from spouts on each tank.
The tanks will be located at the village primary school, secondary school, clinic and village center.
The tanks will be covered to prevent the entry of contaminants and the water will be treated.
The project will build capacity by introducing new tank technologies made from locally available materials.
The community will contribute to local materials and labor.
The project committee, consisting of counterpart, Village Chairman, Village Executive Officer, Community Development Officer, will demonstrate tank construction to residents for easy replication, as well as to teach repair and maintenance techniques for sustainability.
Project Impact
5,500 people will benefit from the project.
Project Administration
Michael Geiger, Peace Corps Volunteer from New York
Monitoring and Maintenance
The project will be sustained by the water committee who will assign maintenance groups to each area of the village and will monitor the state of the tank in that area. Monthly reporting, cleaning, and addition of water treatment to the tanks will be headed up by these maintenance groups.
If any repairs need to be made, they will be done by the village craftsman who is trained to fix small issues with the tanks.
Comments
This project will reduce the burden on women and children, who currently walk miles for clean water drink unsafe water from local hand-dug wells.
Project Funding
This project has been funded by an anonymous donor.