Conclusion of Didieni Well Project – Mali
This project has been completed under the direction of Peace Corps Volunteer Amanda Misiti. To read about the beginning of the project, CLICK HERE.
The project was to improve the well in Didieni.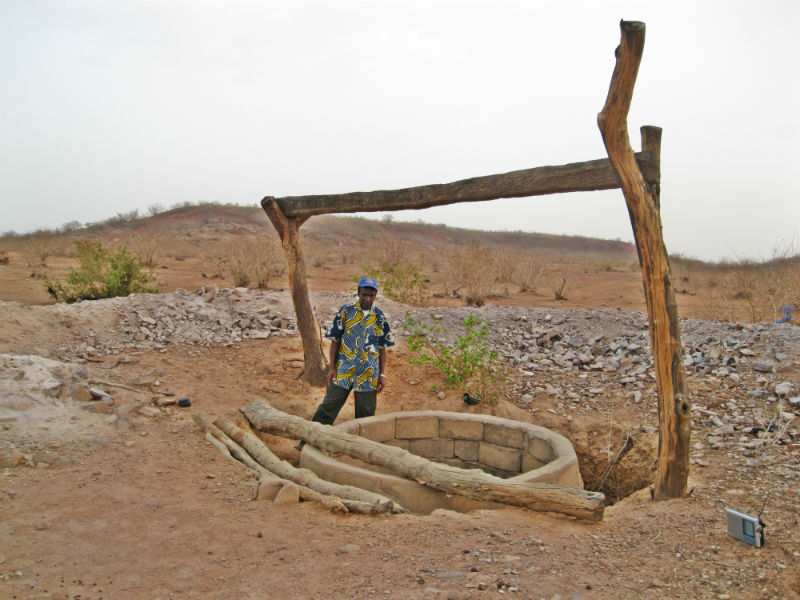 Amanda reports:
I left Didieni in 2010, and at that time they had hit water with the well, but not the "big water". They had encountered a significant amount of rock after one meter, and it continues all the way down (approximately forty meters). This is good news for the quality of water, but it made the well digging process much more difficult.

When I left, the funds had been depleted and the well was not providing as much water as we had hoped for. My replacement volunteer assisted in procuring more funds for the project, and the community contributed more money and in kind contributions as well. They began digging again, and this fall I received an extremely excited phone call from the primary well organizer: "We hit big water!!!".

The community had persevered, and they now have a reliable water source throughout the lengthy arid season which serves many purposes: drinking water for community members and their cattle, and water for their gardens and brick making.

A community member said "water is life", and this well has given people improved access to a consistent water source that has the potential to offer them improved health and economic opportunities, thereby improving the quality of their lives.
We extend our thanks to Amanda for seeing this project through to completion, and to Adrian and Kim Jacobs, and to other friends and family of Amanda for providing the funding.